Here's why Su­cam­po paid $200M for its PhI­II Nie­mann-Pick drug
In­ves­ti­ga­tors have out­lined the re­sults of a small, sin­gle-arm study of a new drug for Nie­mann-Pick type C dis­ease which in­spired a $200 mil­lion biotech buy­out ear­li­er this year.
The drug is cy­clodex­trin, or at least a unique mix­ture of 2-hy­drox­ypropyl-ß- cy­clodex­trins (HPßCD) that Vtesse had moved in­to a piv­otal study af­ter glean­ing pos­i­tive da­ta from a study with 14 pa­tients. Su­cam­po bagged the biotech and its drug for $200 mil­lion in April, tak­ing over con­trol of the Phase III.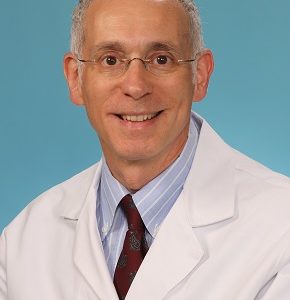 Daniel Ory
Ac­cord­ing to Daniel Ory of Wash­ing­ton Uni­ver­si­ty School of Med­i­cine in St Louis — the first au­thor of a new pa­per pub­lished in The Lancet — re­searchers re­cruit­ed 14 NPC pa­tients, who typ­i­cal­ly die of the dis­ease 10 to 15 years af­ter it's di­ag­nosed.
De­liv­ered in the spinal col­umn every two weeks for 18 months, the symp­toms of 7 of the 14 pa­tients im­proved, with some re­gain­ing an abil­i­ty to speak as re­searchers tracked scores on gait, cog­ni­tion and speech.
To be sure, this is no cure. The re­searchers say that the scores of pa­tients for the point sys­tem they used wors­ened by 1.2 per year on av­er­age. But that com­pares to the his­tor­i­cal da­ta they used from an ear­li­er study, as there was no place­bo arm, with an ex­pect­ed 2.9 point de­cline. And in­ves­ti­ga­tors say that they tracked hear­ing loss as a se­ri­ous ad­verse event in the study.
"Some of the pa­tients be­gan this tri­al with­out the abil­i­ty to speak, and now they speak," Ory said. "There is a slow­ing of the de­cline, but we were sur­prised to see trends to­ward im­prove­ment in a few cat­e­gories. Com­pared with the his­tor­i­cal da­ta, half of the pa­tients in this study saw an im­prove­ment or no wors­en­ing in the neu­ro­log­i­cal sever­i­ty score."
Added Ory: "A ther­a­py that caus­es hear­ing loss is not ide­al. But since the dis­ease it­self caus­es hear­ing loss, we felt that this side ef­fect may be a rea­son­able trade-off, giv­en the al­ter­na­tive de­cline and death that the dis­ease al­so caus­es."
Re­searchers at the NIH's Na­tion­al In­sti­tute of Child Health and Hu­man De­vel­op­ment de­signed and con­duct­ed the study. And they say that they were al­so able to track a pos­i­tive in­flu­ence on sev­er­al key bio­mark­ers for the dis­ease, which is caused by the buildup of cho­les­terol in brain cells.