Way over bud­get and years late — As­traZeneca's mas­sive HQ project of­fers a trou­bling sym­bol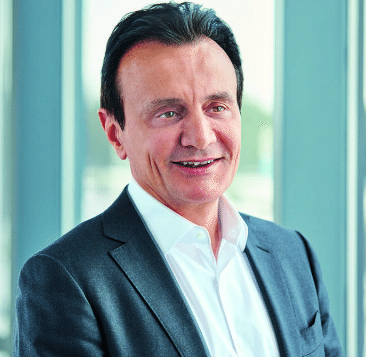 As­traZeneca CEO Pas­cal So­ri­ot
When Pas­cal So­ri­ot took the helm at a deeply trou­bled As­traZeneca five years ago, one of his first acts was to slash staff and bold­ly blue­print a large new head­quar­ters fa­cil­i­ty in Cam­bridge in the UK, where com­pa­ny sci­en­tists and top aca­d­e­mics could brush shoul­ders and spark fresh in­no­va­tion. And he planned to move in last year.
On Tues­day, though, the CEO turned out at a cer­e­mo­ny to make the com­ple­tion of just one stage of con­struc­tion. And So­ri­ot had to con­cede that the build­ing — in­tend­ed to sym­bol­ize the phar­ma gi­ant's em­brace of the lat­est tech­nolo­gies and sci­en­tif­ic in­sights on drug R&D — had al­so come to rep­re­sent the com­pa­ny's in­abil­i­ty to stay on sched­ule with its turn­around plan.
In­stead of com­plet­ing the job in 2016 as ini­tial­ly planned, So­ri­ot told Reuters, the BBC and oth­ers that the 2,000 staffers in the area wouldn't ac­tu­al­ly start mov­ing in un­til 2018. The build­ing is now three years be­hind sched­ule for wrap­ping up work.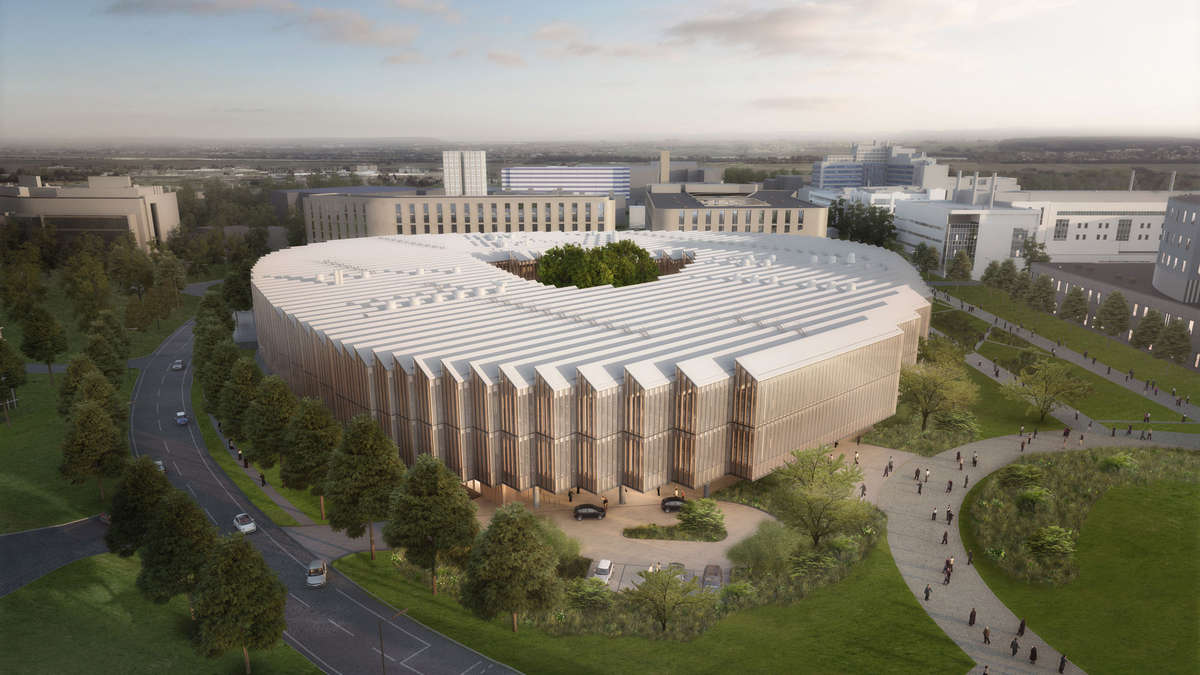 De­sign of As­traZeneca's Cam­bridge Bio­med­ical Cam­pus
---
The cost, which was orig­i­nal­ly slat­ed at £330 mil­lion, has now bro­ken the £500 mil­lion mark (that's $640 mil­lion-plus at to­day's ex­change rate).
So­ri­ot hasn't been able to slow the avalanche of gener­ics that have been wip­ing out key drug fran­chis­es at As­traZeneca. And some of his bold­est pre­dic­tions, like ex­pand­ing the Bril­in­ta fran­chise, have failed bad­ly. So­ri­ot arranged to buy ZS-9, sup­pos­ed­ly near the mar­ket, and has been hand­ed back-to-back re­jec­tions based on man­u­fac­tur­ing prob­lems. And once top pro­grams like bro­dalum­ab have been sold off to dis­count buy­ers af­ter dis­ap­point­ing re­searchers in the clin­ic.
One area where As­traZeneca can't af­ford any slip­page is on its piv­otal MYS­TIC study for a com­bi­na­tion of dur­val­um­ab and treme­li­mum­ab, their PD-L1/CT­LA-4 com­bo for front­line lung can­cer. As­traZeneca opt­ed to push back their ini­tial fil­ing plans for their big check­point dur­val­um­ab — now slat­ed to fill the fifth slot be­hind Mer­ck, Bris­tol-My­ers, Roche and Pfiz­er/Mer­ck KGaA — so they could shoot at a big tar­get that might give them a big en­try in­to the field.
That da­ta is now due in the sum­mer, and fail­ure — or even a slight dis­ap­point­ment — is not an op­tion.