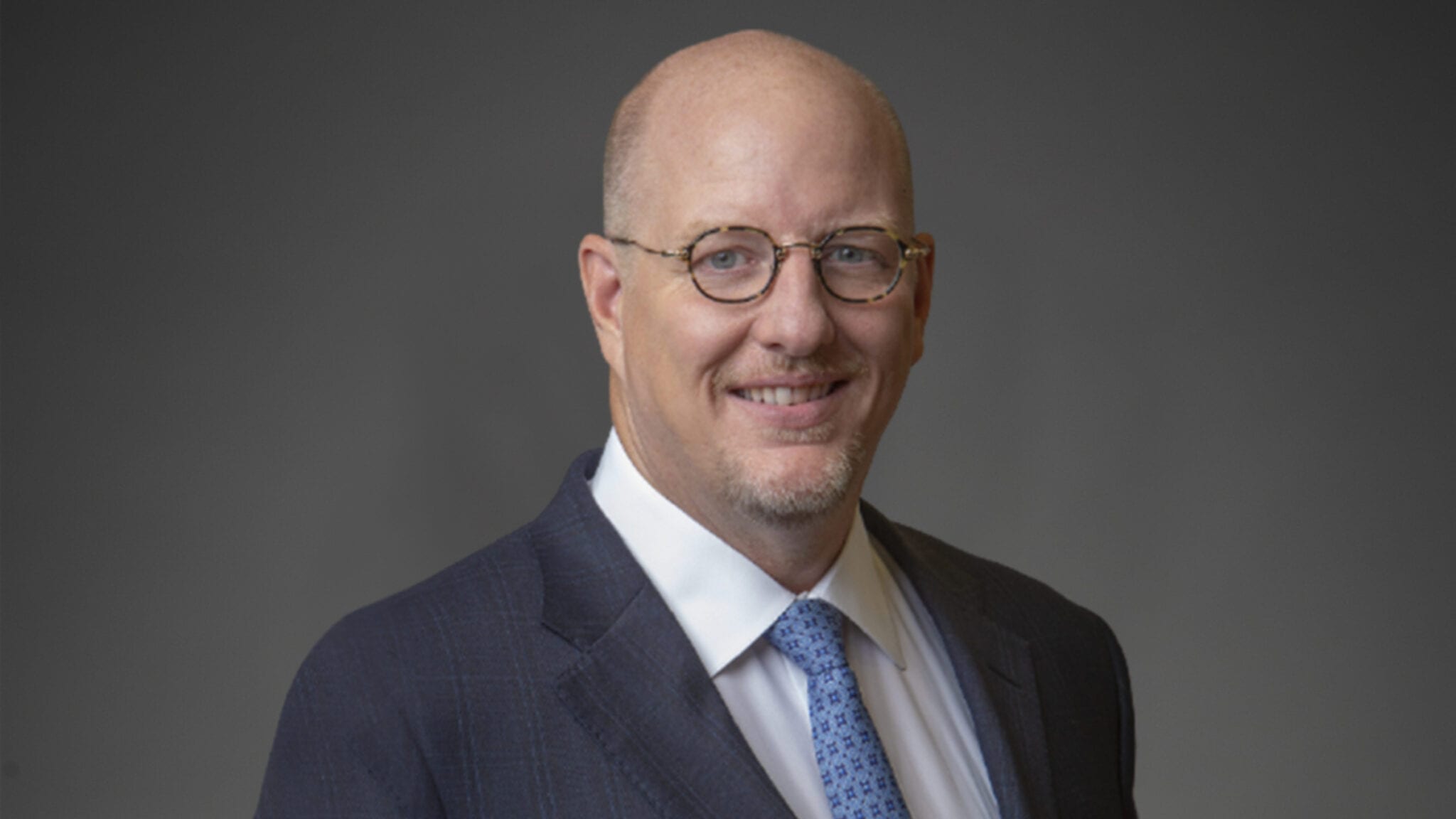 'We need to do more': Mer­ck CEO Rob Davis high­lights M&A, deals strat­e­gy ahead of '28 Keytru­da patent cliff
With megablock­buster Keytru­da's patent cliff loom­ing in 2028, Mer­ck has made some bold M&A moves in an at­tempt to find its next big mon­ey­mak­er, in­clud­ing last year's $11.5 bil­lion ac­qui­si­tion of Ac­celeron. Ac­cord­ing to CEO Robert Davis, there's plen­ty more of that com­ing in 2022.
The chief ex­ec­u­tive high­light­ed the Ac­celeron deal — in which the phar­ma gi­ant snapped up the po­ten­tial block­buster pul­monary ar­te­r­i­al hy­per­ten­sion (PAH) drug so­tater­cept — and last year's Pan­dion Ther­a­peu­tics ac­qui­si­tion as ex­am­ples of the com­pa­ny's ap­proach go­ing in­to the new year.
"We will con­tin­ue to be ap­pro­pri­ate­ly ag­gres­sive in pur­su­ing com­pelling ex­ter­nal in­no­va­tion and we will sup­ple­ment our pipeline with an ap­proach that is sci­ence-led but port­fo­lio-in­formed," Davis said. "While we have a strong track record of busi­ness de­vel­op­ment, we know we need to do more."
He al­so em­pha­sized mol­nupi­ravir as a key dri­ver of sales, fore­cast­ing $5 bil­lion to $6 bil­lion in rev­enue this year. By the end of this week, the com­pa­ny will have de­liv­ered 3.1 mil­lion cours­es of the treat­ment to dis­tri­b­u­tion hubs, Davis said on the call.
"We do see the po­ten­tial for mol­nupi­ravir be­yond the cur­rent sit­u­a­tion with Covid-19 and the pan­dem­ic, giv­en the fact that it does have such good ac­tiv­i­ty more broad­ly," Davis said on the call.
De­spite re­port­ing a 17% growth in full-year sales — $48.7 bil­lion, about $952 mil­lion of which was from mol­nupi­ravir alone — Mer­ck's stock $MRK slipped just over 3% on Thurs­day, pric­ing in at $78.41 per share.
As al­ways, the phar­ma gi­ant will con­tin­ue its push to ex­pand Keytru­da's la­bel to in­clude ear­li­er lines of ther­a­py and new com­bi­na­tions for can­cer pa­tients, in­clud­ing in the ad­ju­vant space where it was ap­proved last quar­ter in re­nal cell car­ci­no­ma.
"We're look­ing at move­ment in­to the ear­li­er spaces dri­ving ap­prox­i­mate­ly 50% of the growth for the drug, for Keytru­da, through 2025," Davis said. "And we think by 2025, it'll be about 30% of our to­tal rev­enue com­ing from the ad­ju­vant in­di­ca­tions we have. So this is an area where we're start­ing to put runs on the board, and I think we're go­ing to show the breadth of what Keytru­da can do both in main­te­nance as well as in the metasta­t­ic space."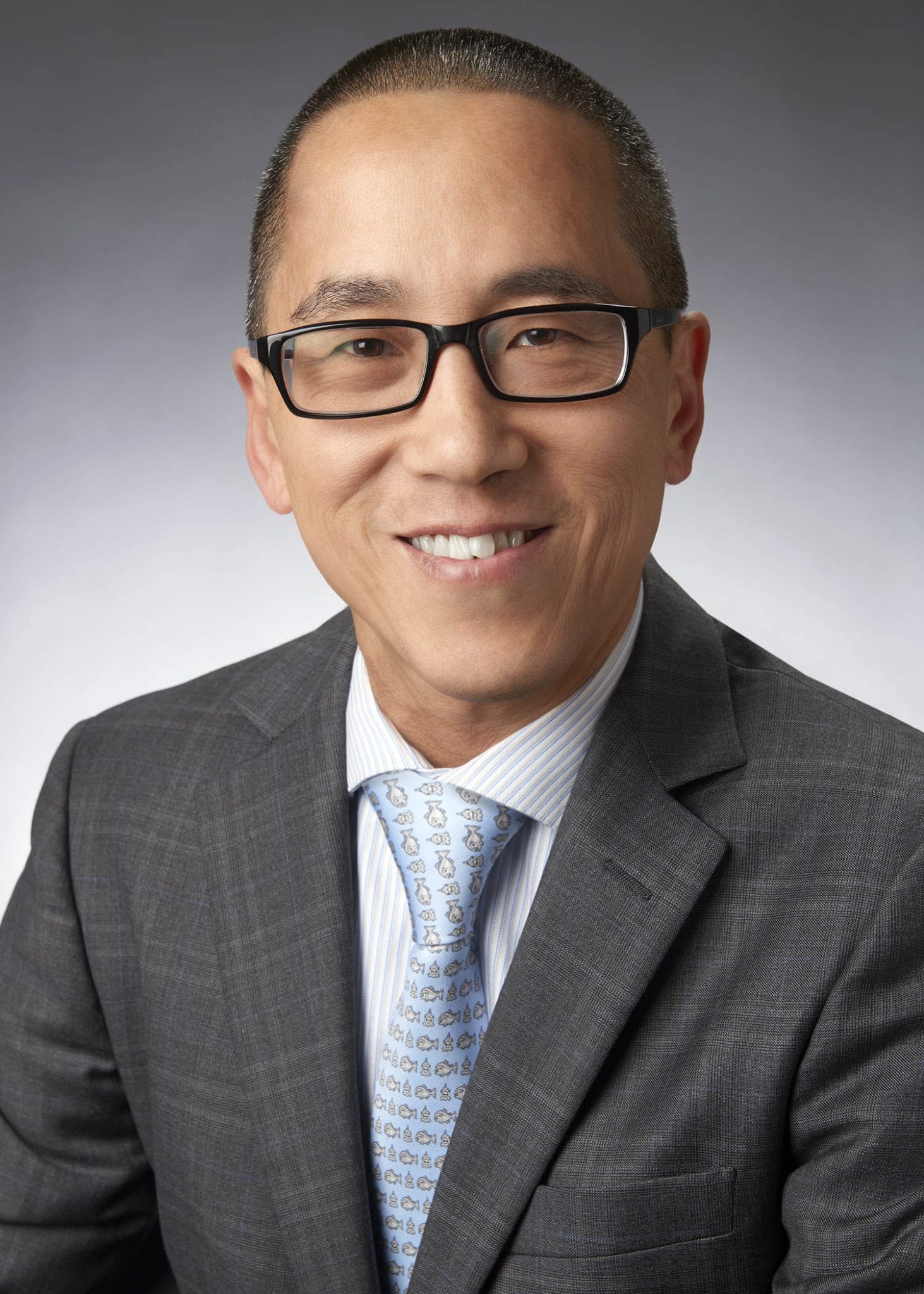 Dean Li
The cash cow PD-1 im­munother­a­py raked in $17.2 bil­lion last year, up 20% from the year be­fore. Mer­ck hopes the drug will guide the com­pa­ny in be­com­ing the leader in on­col­o­gy by 2025, ac­cord­ing to Dean Li, ex­ec­u­tive VP and pres­i­dent of Mer­ck Re­search Lab­o­ra­to­ries. The chal­lenge, how­ev­er, will be main­tain­ing that sta­tus af­ter the patent cliff in 2028.
"We have an ex­pand­ing port­fo­lio of com­mer­cial and de­vel­op­men­tal on­col­o­gy as­sets be­yond Keytru­da, which of­fer mean­ing­ful growth op­por­tu­ni­ties be­yond 2028," Davis promised on the call.
M&A ap­pears to be a large part of that plan, as all signs point to­ward a Big Phar­ma M&A hunt this year. Mer­ck's Ac­celeron deal was the in­dus­try's sec­ond-largest takeover last year, just be­hind CSL's $11.7 bil­lion ac­qui­si­tion of Vi­for Phar­ma.
"We are see­ing in the biotech space, val­u­a­tions have pulled back quite a bit," Davis said. "I think it's too ear­ly to see whether or not this is a per­ma­nent re­bas­ing in the mar­ket or, or if it is just a tem­po­rary change in the mar­ket­place. We need to see how that plays out."
He not­ed that with IPOs start­ing to slow, he'll be in­ter­est­ed to see if cash in­vest­ments do as well.
"Whether or not that dri­ves to sell­ers be­ing will­ing to see the re­state­ment of val­ues that will al­low us to do deals at dif­fer­ent lev­els we'll have to see," Davis con­tin­ued. "But it doesn't change the im­por­tance we see of do­ing busi­ness de­vel­op­ment for the com­pa­ny."
The CEO point­ed to the com­pa­ny's oth­er fran­chis­es be­yond on­col­o­gy, in­clud­ing its HPV vac­cine Gar­dasil, which saw a 44% sales growth last year and could dou­ble sales by 2030, ac­cord­ing to Davis. There's al­so their next-gen, 15-va­lent pneu­mo­coc­cal vac­cine Vaxneu­vance, which got the OK back in Ju­ly — how­ev­er, Pfiz­er beat it to the punch with its own 20-strain shot. The FDA is ex­pect­ed to de­cide on a sup­ple­men­tal BLA for Vaxneu­vance in chil­dren 6 weeks through 17 years old by April 1.
Li al­so gave brief up­dates on is­la­travir and gefapix­ant, which were re­cent­ly hit with a par­tial hold and a CRL, re­spec­tive­ly.
Is­la­travir is one of the two cen­ter­pieces of Mer­ck and Gilead's joint ef­fort to de­vel­op a long-act­ing HIV ther­a­py, along­side Gilead's cap­sid in­hibitor lenaca­pavir. Back in De­cem­ber, FDA placed clin­i­cal holds on the INDs for oral and im­plant for­mu­la­tions of is­la­travir for HIV-1 pre-ex­po­sure pro­phy­lax­is (PrEP); the in­jectable for­mu­la­tion of is­la­travir for HIV-1 treat­ment and pro­phy­lax­is; and the oral do­ravirine/is­la­travir (DOR/ISL) HIV-1 once-dai­ly treat­ment. The holds were put in place af­ter sci­en­tists flagged a drop in im­mune cell counts in pa­tients re­ceiv­ing the treat­ment.
"We are work­ing to un­der­stand the da­ta and the prin­ci­ples of the find­ing," Li said. "We be­lieve in the po­ten­tial of the nu­cle­o­side re­verse tran­scrip­tase and translo­ca­tion in­hibitor mech­a­nism for both the pre­ven­tion and treat­ment of HIV, and we in­tend to share up­dates in the fu­ture."
Gefapix­ant, on the oth­er hand, was once tout­ed as a "pipeline in a prod­uct." But while the drug dra­mat­i­cal­ly re­duced chron­ic cough in a Phase III tri­al, so did place­bo, leav­ing the re­search team with a mar­gin­al suc­cess on the p-val­ue side of the equa­tion. There were al­so some con­cern­ing side ef­fects in late-stage work, in­clud­ing a taste-al­ter­ing ef­fect called dys­geu­sia. The FDA hand­ed Mer­ck a CRL for the drug just last month.
How­ev­er, Li main­tained on the Q4 call that "there were no safe­ty con­cerns for gefapix­ant," and that the FDA had re­quest­ed more in­for­ma­tion "re­lat­ed to the mea­sure­ment of ef­fi­ca­cy."