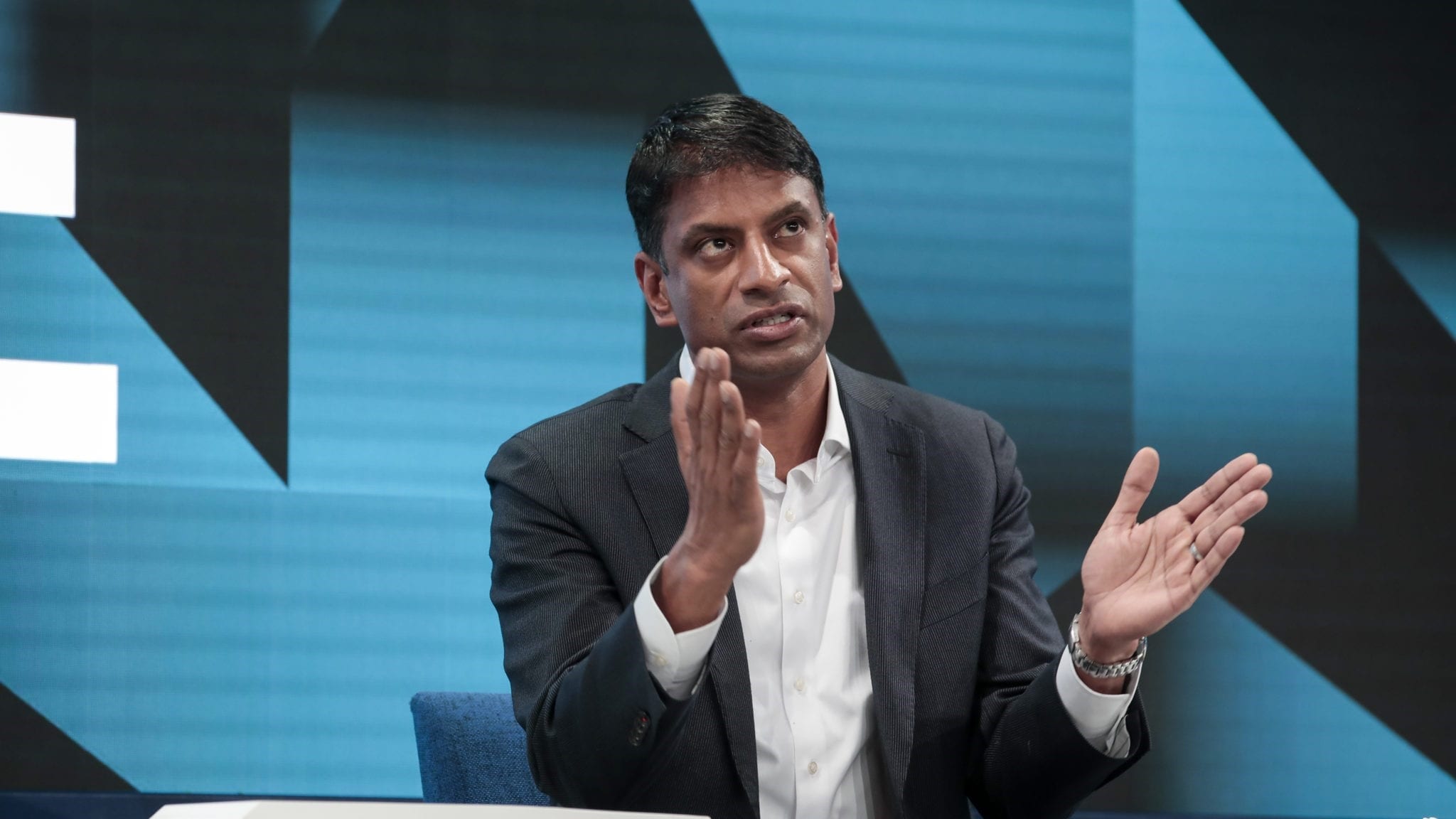 Vas Narasimhan, Novartis CEO (Jason Alden/Bloomberg via Getty Images)
Weeks af­ter earn­ing CEO's stamp of ap­proval, a No­var­tis skin drug los­es head-to-head bat­tle with stan­dard of care
With a jam-packed pipeline to parse, No­var­tis chief Vas Narasimhan has helped in­vestors out in the past by high­light­ing a few key pro­grams his team thinks could be easy win­ners. One of those drugs has now hit the skids in two late-stage tests, los­ing some of its lus­ter as a po­ten­tial cen­ter­piece med­i­cine mov­ing ahead.
No­var­tis' lige­lizum­ab, a "high-affin­i­ty" an­ti-im­munoglob­u­lin E an­ti­body failed to beat out stan­dard-of-care Xo­lair — its own part­nered drug with Genen­tech — in two Phase III stud­ies in pa­tients with the skin dis­ease chron­ic spon­ta­neous ur­ticaria, the com­pa­ny said Mon­day.
In the Phase III PEARL-1 and PEARL-2 stud­ies, lige­lizum­ab best­ed a place­bo con­trol af­ter 12 weeks of dos­ing but couldn't match up to Xo­lair in re­duc­ing pa­tients' symp­toms. The drug­mak­er will dive in­to these da­ta as it re­con­sid­ers its path for­ward for the drug in this dis­ease, No­var­tis said.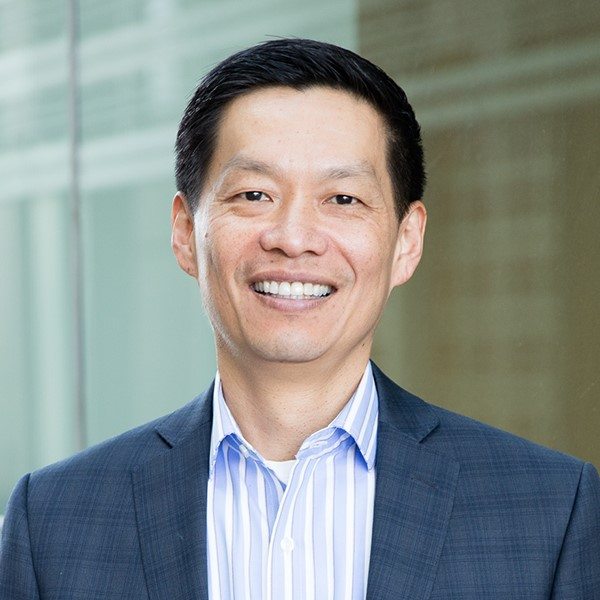 John Tsai
No­var­tis R&D chief John Tsai added: "We are dis­ap­point­ed that we have been un­able to demon­strate su­pe­ri­or ef­fi­ca­cy for lige­lizum­ab ver­sus stan­dard of care in the treat­ment of CSU. We will con­tin­ue to eval­u­ate the po­ten­tial for lige­lizum­ab to bring ben­e­fit to pa­tients in the ar­eas of chron­ic in­ducible ur­ticaria (CIn­dU) and food al­ler­gy, where there is sig­nif­i­cant un­met need."
The set­back comes just weeks af­ter Narasimhan tout­ed the can­di­date as a like­ly win­ner. No­var­tis is still plan­ning to pur­sue lige­lizum­ab's case in in­ducible ur­ticaria and food al­ler­gy, where it still be­lieves the can­di­date has a chance of suc­cess. This set­back against Xo­lair is par­tic­u­lar­ly vex­ing giv­en that lige­lizum­ab showed head-to-head ben­e­fit over Xo­lair in re­duc­ing hives in a Phase IIb dose-find­ing study.
As lige­lizum­ab's chances in this dis­ease fal­ter, No­var­tis has al­so tri­aled remi­bru­ti­nib, its next-gen BTK in­hibitor, in mul­ti­ple Phase III tri­als in CSU, hop­ing for a bet­ter re­sult.