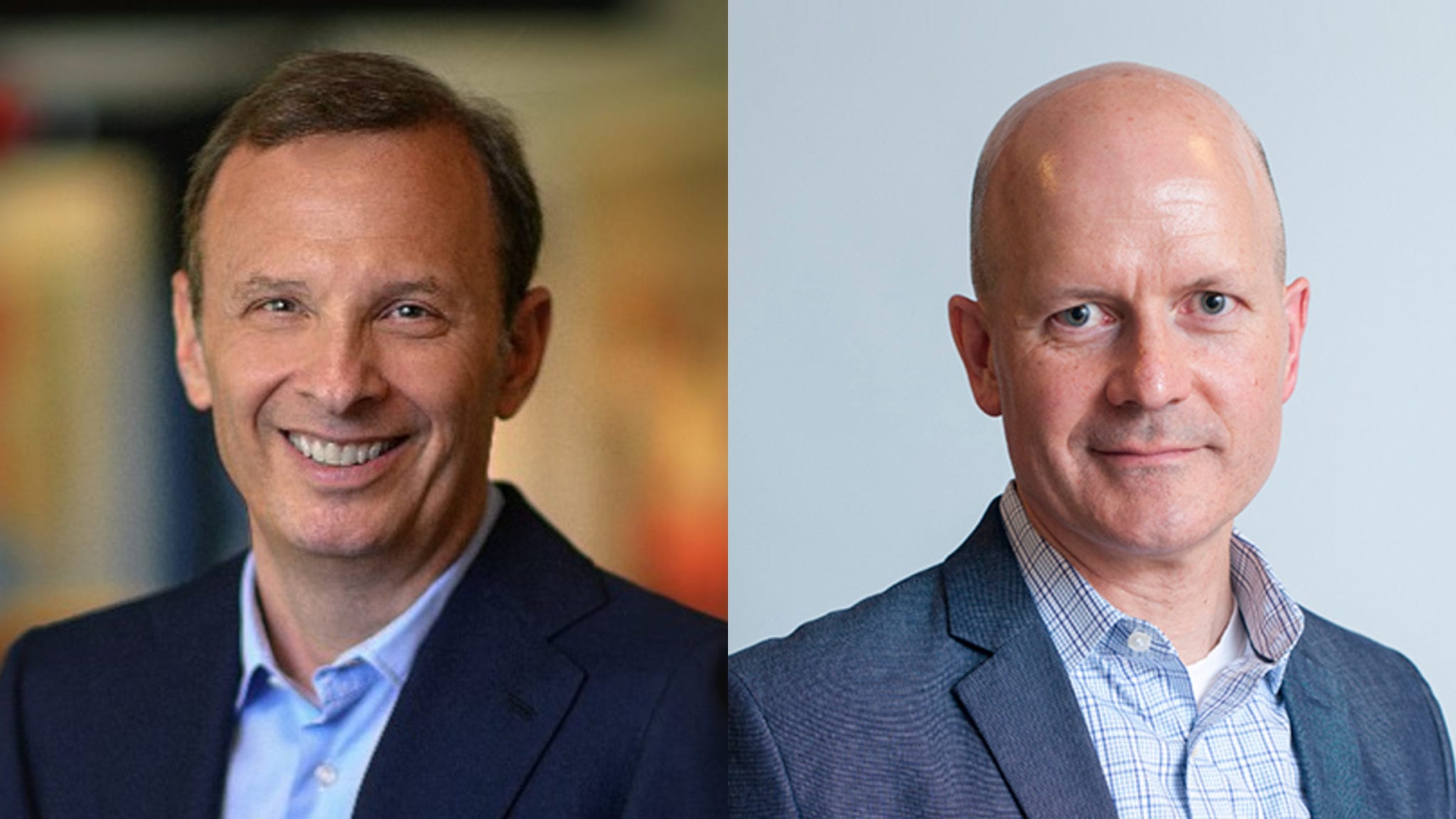 Gary Glick, Keith Flaherty
What can a biotech en­tre­pre­neur and a top sci­en­tist come up with on a cou­ple of shared flights? Well...
Just weeks be­fore the pan­dem­ic hit the states, Gary Glick and Kei­th Fla­her­ty had a chance to spend 12 hours to­geth­er, talk­ing craft and trade on board shared flights as they head­ed to and from a board meet­ing to­geth­er.
It may have been the most fruit­ful 12 hours of Glick's pro­duc­tive life. They cer­tain­ly found plen­ty to talk about.
Glick, a well known biotech en­tre­pre­neur and in­flam­ma­to­ry spe­cial­ist, had bumped up to ex­ec­u­tive chair at IFM Ther­a­peu­tics just weeks be­fore, af­ter run­ning through a slate of siz­able deals with some ma­jor phar­ma play­ers like No­var­tis.
Kei­th Fla­her­ty is one of the lead­ing on­col­o­gy sci­en­tists in the Boston area, which is say­ing a lot. A Har­vard med pro­fes­sor and di­rec­tor of clin­i­cal re­search at the Mass­a­chu­setts Gen­er­al Hos­pi­tal Can­cer Cen­ter, he co-found­ed Loxo, which Eli Lil­ly bought out for $8 bil­lion.
To­geth­er, they've hatched a new biotech in Boston with a wicked name — Scor­pi­on — and plans to make waves in the can­cer field. And At­las — which was well re­ward­ed by Glick's run at IFM — is step­ping up to help lead a $108 mil­lion mega launch round to get them on their way.
Now, about that name…
"We're putting the sting to can­cer, so to speak," Glick tells me. He adds: "We have a pipeline. We have a num­ber of pro­grams that we're look­ing on that we're very ex­cit­ed about."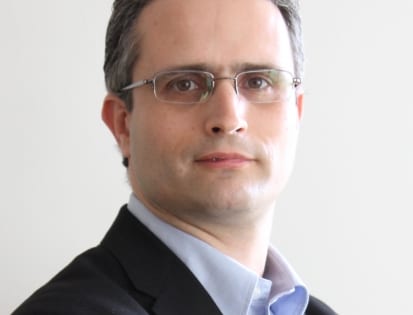 Gad­dy Getz
The mis­sion state­ment is big and bold:
[That new mon­ey] will be used to ad­vance Pre­ci­sion On­col­o­gy 2.0., the next wave in pre­ci­sion med­i­cine, with the goal of de­liv­er­ing best- and first-in-class small mol­e­cule drugs that are safe and well-tol­er­at­ed and that can pro­vide deep­er, more durable re­spons­es to many more peo­ple with can­cer.
But de­tails are in short sup­ply. Like a lot of star­tups, even with mon­ey in the bank, there's no up­side in be­ing too spe­cif­ic too ear­ly. Not with this com­pet­i­tive land­scape.
Aside from Fla­her­ty, Glick has sur­round­ed him­self with sev­er­al top play­ers, in­clud­ing:
Gad­dy Getz: Di­rec­tor of the Can­cer Genome Com­pu­ta­tion­al Analy­sis Group at the Broad In­sti­tute of MIT and Har­vard. He di­rects bioin­for­mat­ics re­search and holds an en­dowed chair at the Mass­a­chu­setts Gen­er­al Hos­pi­tal Can­cer Cen­ter.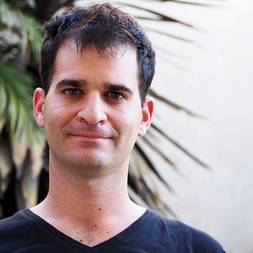 Liron Bar-Peled
Liron Bar-Peled: An as­sis­tant pro­fes­sor of med­i­cine at Har­vard Med­ical School and the Can­cer Cen­ter at Mass­a­chu­setts Gen­er­al Hos­pi­tal. His lab has made key con­tri­bu­tions to un­der­stand­ing how cells sense and re­spond to ox­ida­tive stress and de­vel­op­ing small mol­e­cule in­hibitors against dif­fi­cult-to-drug can­cer dri­vers.
And that all helped loop in the mon­ey peo­ple. Jean-François Formela at At­las is back for Glick, chip­ping in new mon­ey. Ar­jun Goy­al, co-founder and man­ag­ing di­rec­tor at Vi­da Ven­tures, is on board as a co-lead. Vi­da has plen­ty of on­col­o­gy spe­cial­ists in the mix, in­clud­ing Arie Bellde­grun. They joined up with Omega.
Pauli­na Hill
"Scor­pi­on's de­liv­ery of Pre­ci­sion On­col­o­gy 2.0 is smart and sys­tem­at­ic. Even in the midst of the COVID-19 pan­dem­ic, the com­pa­ny has as­sem­bled a renowned team, built a cut­ting edge dis­cov­ery en­gine, and es­tab­lished a ro­bust pre­clin­i­cal pipeline," said Pauli­na Hill at Omega Funds.
Abing­worth and Part­ners Health­Care In­no­va­tion al­so con­tributed to the round.
We'll find out more about what Glick, Fla­her­ty & Co. have in mind for can­cer. Right now, the scor­pi­on is keep­ing its stinger un­der wraps. But with $100 mil­lion to play with, the game plan has to be quite de­tailed.