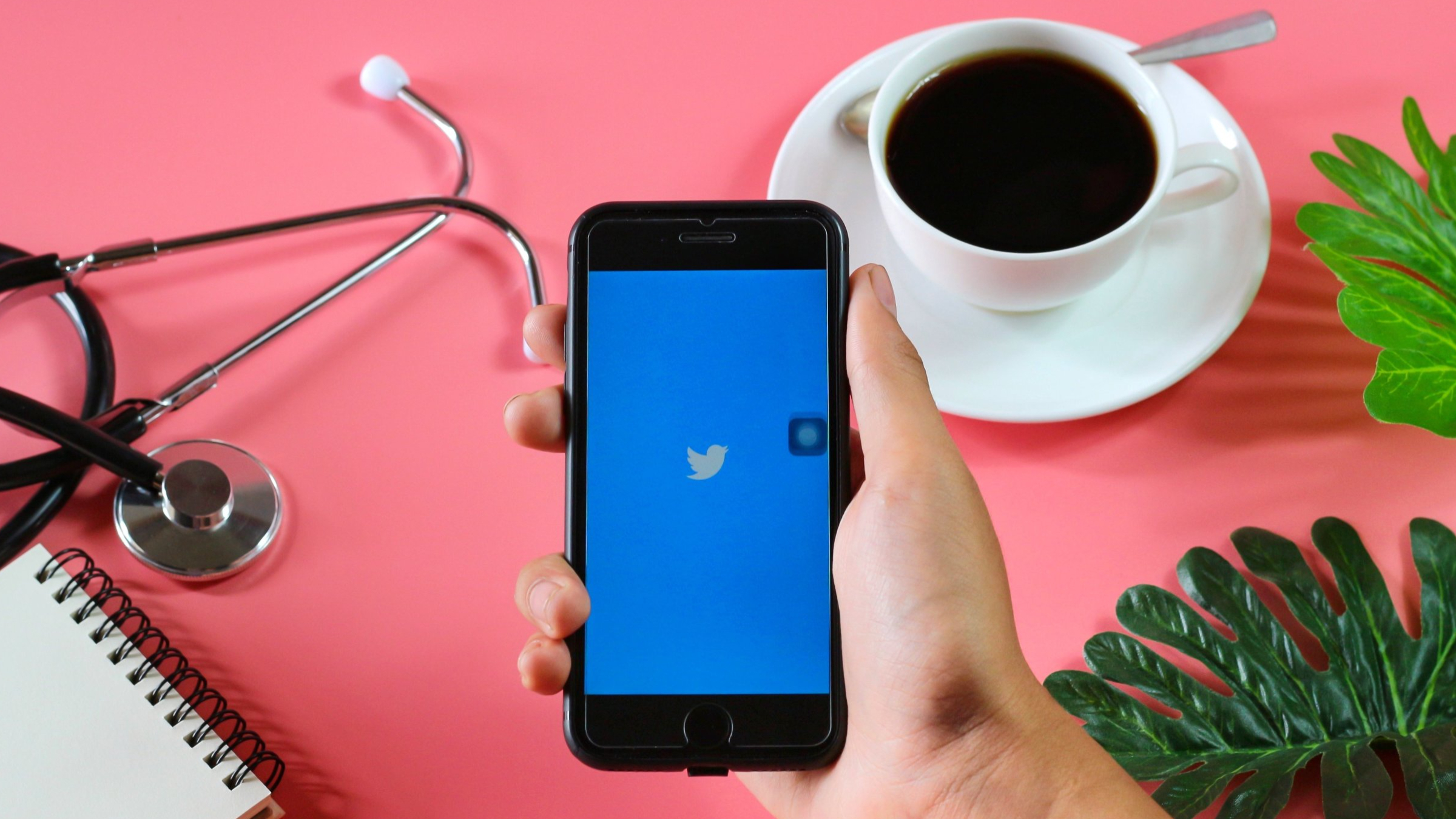 Oncologists on Twitter are talking up ASCO studies, health equity and burnout, according to new deep dive research from Harris Poll (via Shutterstock)
What's been on in­flu­en­tial on­col­o­gist­s' minds? Most­ly AS­CO, but al­so health eq­ui­ty, ac­cord­ing to new Har­ris Poll re­search
Over the past few months, on­col­o­gists have been talk­ing a lot about the AS­CO con­fer­ence. Not sur­pris­ing con­sid­er­ing its im­port and the study da­ta pre­sent­ed, but what may be less ex­pect­ed is the sec­ond most talked about top­ic of health eq­ui­ty.
That's ac­cord­ing to da­ta from The Har­ris Poll and the new ex­pert net­work the re­searcher is build­ing out. While the com­pa­ny has been do­ing deep da­ta dives in­to spe­cif­ic health is­sues or con­di­tions for phar­ma clients, it's now mon­i­tor­ing in­flu­encer net­works of ther­a­py area spe­cial­ists to find out what ex­perts are re­al­ly think­ing about.
"The key el­e­ment of this work is that we are get­ting to the re­al 'in­sid­er' ex­pert point of view," Har­ris Poll man­ag­ing di­rec­tor Rob Jekielek said. "First by build­ing an on­col­o­gy-cen­tric, high in­flu­ence net­work, then by look­ing deeply in­to the con­tent and dis­cus­sions that res­onate most, specif­i­cal­ly with­in that net­work of ex­perts."
Its first on­col­o­gy ex­pert dive pre­viewed for End­points News looks at what Twit­ter in­flu­en­tial can­cer doc­tors were post­ing, chat­ting up and retweet­ing from March through the end of June. AS­CO, held dur­ing the first week of June, fu­eled the lead­ing theme of clin­i­cal tri­als and stud­ies among 61% of the on­col­o­gists, while health eq­ui­ty came in sec­ond with 15% men­tion­ing re­lat­ed top­ics. On­col­o­gists' men­tal health and burnout was a less­er trend­ing top­ic, but still no­table with 6% talk­ing about it.
Among the spe­cif­ic clin­i­cal tri­als and stud­ies talked about, the As­traZeneca and Dai­ichi Sankyo's Des­tiny study pre­sent­ed on En­her­tu (trastuzum­ab derux­te­can) in pre­vi­ous­ly treat­ed HER2-low ad­vanced breast can­cer led the way with 19% talk­ing about it on Twit­ter. Tied for the sec­ond-most dis­cussed study at 11% were GSK's PD-1 block­er dostar­limab-gx­ly (Jem­per­li) rec­tal can­cer tri­al and the Cos­mic-021 for cabozan­ti­nib–ate­zolizum­ab (Ex­elix­is' Cabome­tyx and Roche's Tecen­triq) to treat urothe­lial car­ci­no­ma.
Along­side those study dis­cus­sions were re­lat­ed health eq­ui­ty takes, es­pe­cial­ly around ac­cess and tri­al di­ver­si­ty. The par­al­lel com­men­tary "kind of poked holes" in the tri­als by look­ing at them through an in­equity lens, Jekielek said.
For ex­am­ple, one in­flu­encer wrote: "I don't want to bring peo­ple down but while the re­sults are great, the Des­tiny of MOST women with #bc­sm world­wide will be NOT to get trastuzum­ab derux­te­can since they can­not even ac­cess surgery, ra­dio­ther­a­py, en­docrine ther­a­py or trastuzum­ab. We need to do bet­ter."
"Around AS­CO there are very spe­cif­ic tri­als and stud­ies that are cit­ed and re­leased and you can see the ones that stand out the most," Jekielek said. "The thing that's equal­ly in­ter­est­ing is the de­gree of fo­cus on health eq­ui­ty with­in the AS­CO con­ver­sa­tion and di­rect­ly tied to both health­care prac­ti­tion­ers as well as how tri­als and stud­ies are built."