When the $10K brand name drug is more af­ford­able than its $450 gener­ic: How PBMs con­trol the sys­tem
Phar­ma­cy ben­e­fit man­agers — the much-ma­ligned mid­dle­men be­tween drug man­u­fac­tur­ers and health in­sur­ers — of­ten tilt the mar­ket, 80% of which is con­trolled by 3 of the largest PBMs, in their own and un­usu­al ways.
These games, like claw­ing back mon­ey af­ter a pre­scrip­tion has been dis­pensed, or of­fer­ing re­im­burse­ments that don't cov­er the cost of what phar­ma­cies pay for a drug, were on full dis­play at Thurs­day's meet­ing where the Fed­er­al Trade Com­mis­sion de­bat­ed whether to look in­to these PBMs, some of which have grown so big to be on the For­tune 15.
But com­mu­ni­ty phar­ma­cists and oth­er PBM com­plaints didn't end up sway­ing two of the con­ser­v­a­tive com­mis­sion­ers on the FTC, who vot­ed down chair Lina Khan's plan to study the PBMs' an­ti-com­pet­i­tive busi­ness prac­tices fur­ther.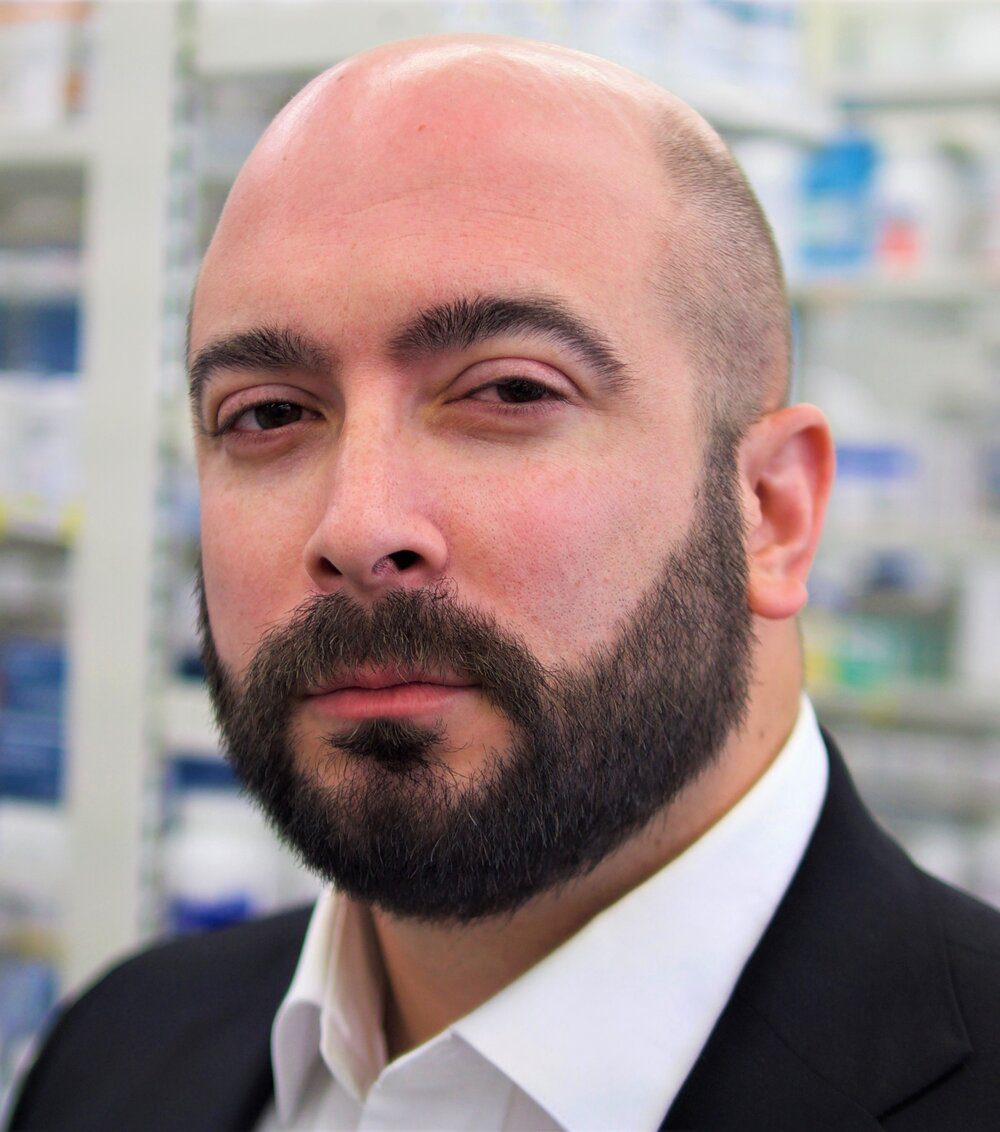 An­to­nio Ciac­cia
But a clos­er look in­to some of these pric­ing games shows how PBMs can con­trol mar­kets, and use an­ti-com­pet­i­tive tac­tics, like fa­vor­ing brand-name drugs when gener­ics are avail­able, to boost their own bot­tom lines.
An­to­nio Ciac­cia, who ex­am­ines drug pric­ing prac­tices at the re­search firm 46brook­lyn, ex­plained to End­points News that many health in­sur­ance plan spon­sors are un­so­phis­ti­cat­ed when it comes to drug pric­ing, and many re­ly on ben­e­fits con­sul­tants who al­so have vary­ing de­grees of ex­per­tise and con­flicts of in­ter­est.
"Think of it like a ca­ble bill. The bill is the bill un­til you call and say you'll can­cel it, and then the bill changes. In a much more so­phis­ti­cat­ed fash­ion, this same thing ex­ists in the PBM world," he said. "Just when you think you know how PBM con­tracts work, you re­al­ize you have no idea how they work."
One re­cent ex­am­ple sheds light on the ex­tent of how peo­ple with can­cer can get stuck with a much more ex­pen­sive drug for the en­tire health care sys­tem, even though cheap­er gener­ics are on the mar­ket and read­i­ly avail­able.
Janssen's metasta­t­ic prostate can­cer drug Zyti­ga (abi­raterone or Xyti­ga) costs $10,000 as a brand name drug, but came to mar­ket in 2019 as a $450 gener­ic. Still, some health plans and PBMs on­ly cov­er the brand name ver­sion.
One of the myr­i­ad rea­sons why a PBM would want to cov­er a much more ex­pen­sive brand name drug than the cheap­er gener­ic is that they re­ceive a per­cent­age of that price as a re­bate and they can rack up these larg­er re­bates more quick­ly with more ex­pen­sive drugs. This is part of the rea­son why in­sulin list prices con­tin­ue to in­crease each year even though the top 3 drug man­u­fac­tur­ers will main­tain that the ac­tu­al net prices have de­clined in re­cent years.
But in the case of Janssen's block­buster can­cer drug, gener­ic com­pe­ti­tion in the US rav­aged it, pulling US sales down from al­most $2 bil­lion in 2018 to $119 mil­lion last year. The brand ver­sion of Zyti­ga still con­trols in­ter­na­tion­al mar­kets out­side the US, where the drug hauled in more than $2 bil­lion last year.
De­spite that gener­ic com­pe­ti­tion, some US health plans and PBMs might in­cen­tivize pa­tients to se­lect the brand name ver­sion — such as by of­fer­ing a low­er co-pay – so that a PBM may earn more.
Here's a look at a list of in­sur­ers cov­er­ing the gener­ic ver­sion of Zyti­ga, with some plans plac­ing it in high­er tiers that re­quire these high­est out-of-pock­et costs, or some like Unit­ed­Health­care which ap­pear to not cov­er the drug. Ac­cord­ing to the in­sur­er Hu­mana,
Tier 1: Low-cost gener­ic and brand name drugs
Tier 2: High­er-cost gener­ic and brand name drugs
Tier 3: High-cost, most­ly brand-name drugs that may have gener­ic or brand-name al­ter­na­tives in Lev­els 1 or 2
Tier 4: High­est-cost, most­ly brand-name drugs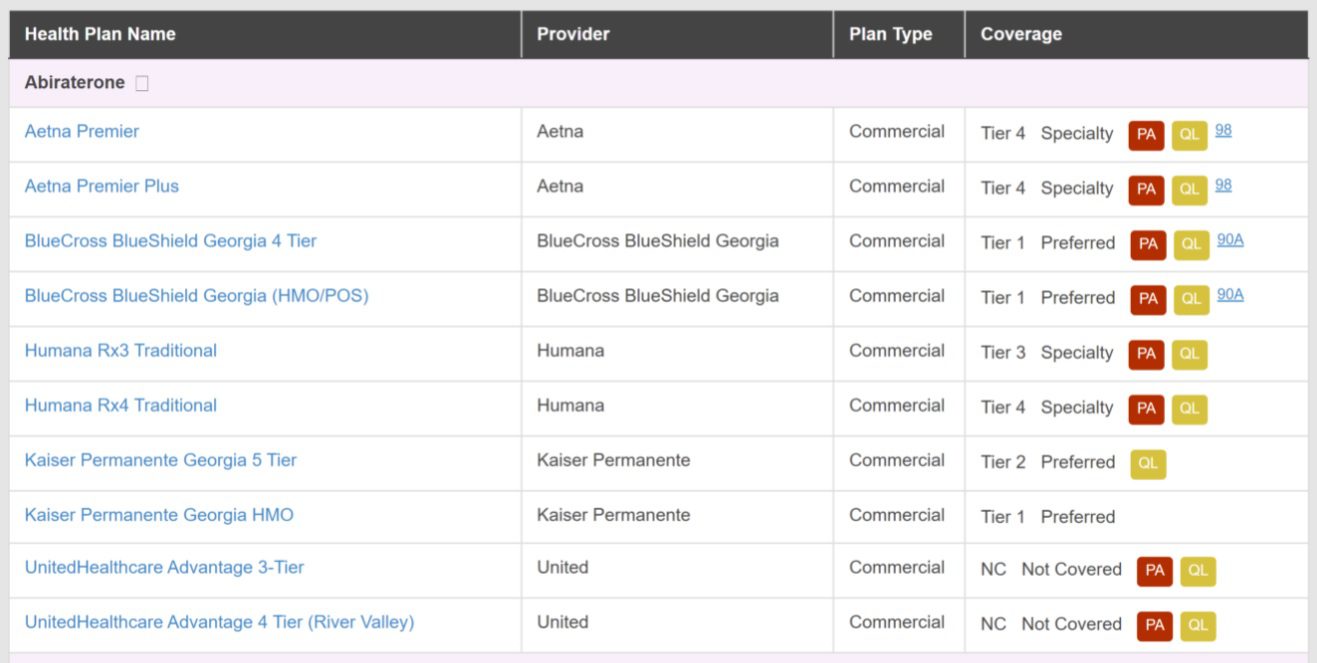 And de­spite what the chart says, Unit­ed­Health­care told End­points re­cent­ly that it does cov­er the gener­ic ver­sion of Zyti­ga at 250 mg "across our com­mer­cial pre­scrip­tion drug lists. Zyti­ga 250mg, Zyti­ga 500mg and the gener­ic abi­raterone 500mg are cur­rent­ly ex­clud­ed from cov­er­age."
End­points ob­tained a record­ed phone call be­tween a physi­cian and some­one who works for a PBM dis­cussing Zyti­ga gener­ics. Both speak­ers asked to re­main anony­mous, but they ex­plain how cov­er­age can be re­strict­ed in cer­tain cir­cum­stances so that a brand-name drug has to be used.
"If the brand name is Tier 2, the gener­ic would be a Tier 4?" the doc­tor asks. "So in that case, tak­ing the gener­ic prod­uct would be sig­nif­i­cant­ly more ex­pen­sive than tak­ing the brand."
Ciac­cia said that some­times PBMs will set guar­an­teed prices for 96% of drugs cov­ered, but then it's in these oth­er 4% — where they can play games, and "where all the fat of the meal will be cooked."
He said PBMs can al­so dic­tate that a drug has to be ob­tained from a PBM's own spe­cial­ty phar­ma­cy too. "PBMs can make mon­ey on ei­ther the up­stream or the down­stream."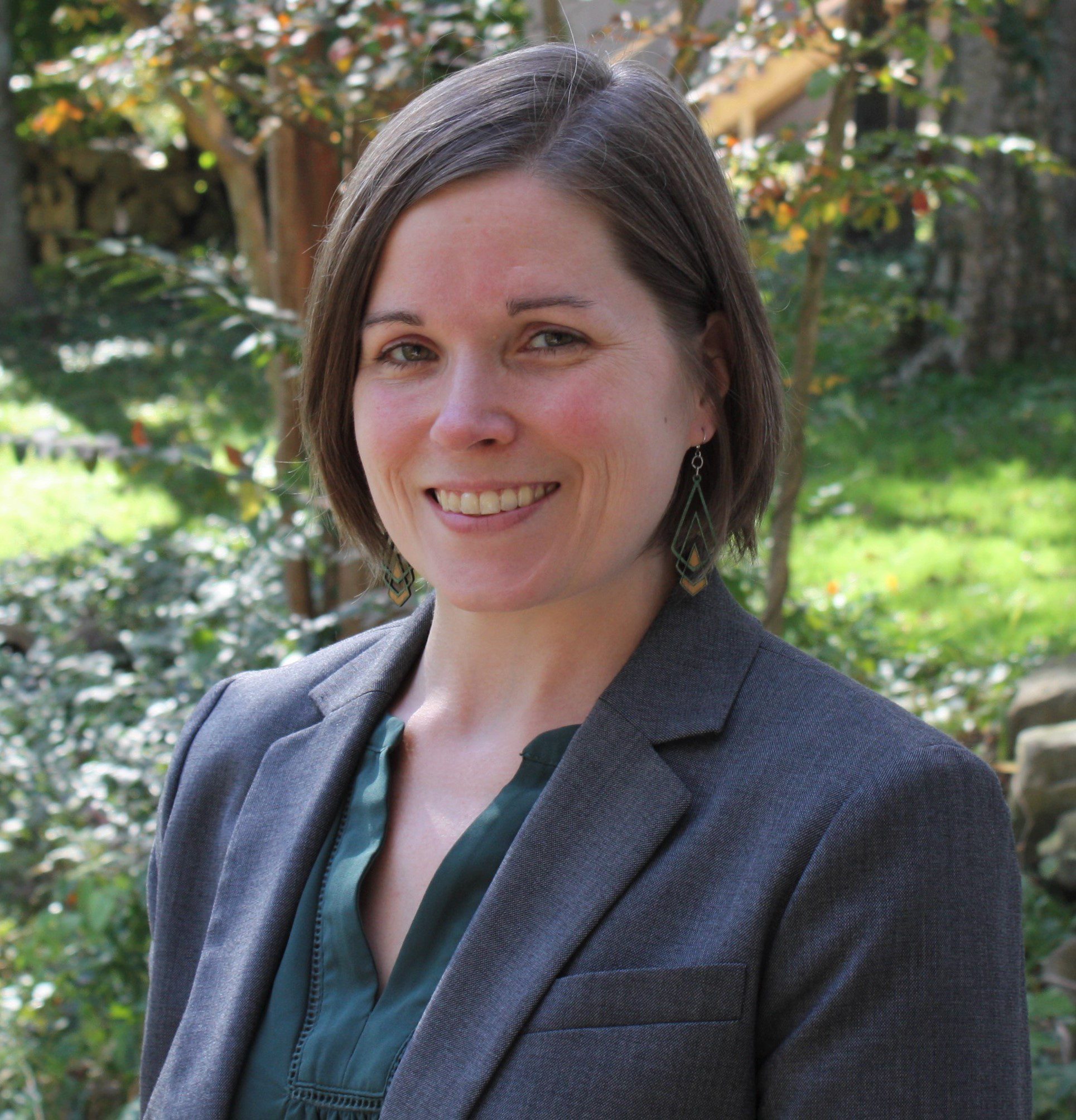 Sta­cie Duset­z­i­na
Cov­er­age for Zyti­ga in Medicare al­so varies based on the two strengths of the drug, 250 mg and 500 mg ver­sions.
Sta­cie Duset­z­i­na, as­so­ciate pro­fes­sor of health pol­i­cy at Van­der­bilt Uni­ver­si­ty Med­ical Cen­ter, told End­points that for Medicare Part D plans, there were al­most 600,000 ben­e­fi­cia­ries who are still on plans that have brand-on­ly cov­er­age for Zyti­ga 500 mg ver­sion, al­though that num­ber rep­re­sents just 1.4% of all those en­rolled.
An­oth­er near­ly 10 mil­lion plans cov­er both the Zyti­ga 500 mg gener­ic and brand (22% of all en­rolled), while 54% of those en­rolled are on gener­ic-on­ly plans, and an­oth­er near­ly 20% of the plans don't have cov­er­age for ei­ther the gener­ic or the brand, da­ta pro­vid­ed by Duset­z­i­na show.
For the 250 mg ver­sion, how­ev­er, none of the Part D plans on­ly cov­er the brand name, and al­most 99% of plans just cov­er the gener­ic (the oth­er 1% cov­ers the gener­ic and brand).
The Amer­i­can Can­cer So­ci­ety es­ti­mates about 270,000 new cas­es and about 34,500 deaths of prostate can­cer in the US in 2022.
But be­yond the games that were on full dis­play at the FTC hear­ing on Thurs­day, many ex­perts point out that PBMs have al­so grown too big to fail, or cut out. Mark Cuban re­cent­ly launched a cost-plus-15% gener­ic drug com­pa­ny, but it doesn't cov­er every drug yet, and they're plan­ning to op­er­ate as a com­pound­ing phar­ma­cy.