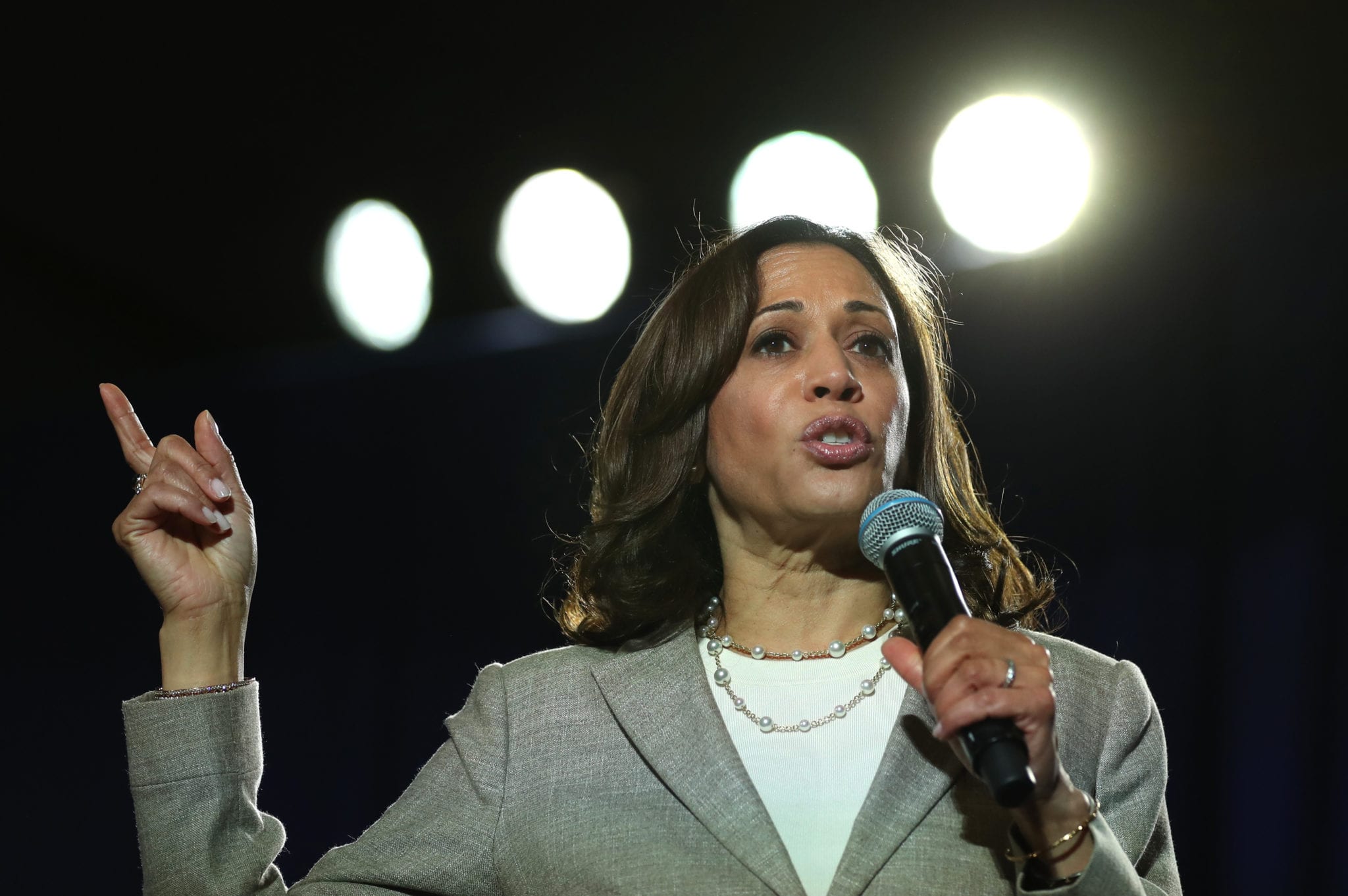 Kamala Harris speaking yesterday at the Des Moines Register Iowa Presidential Candidate Forum [via Getty]
Who's the tough­est on drug prices? A game of po­lit­i­cal one-up­man­ship is dri­ving the pol­i­cy de­bate in Wash­ing­ton
Ear­li­er this week we got a look at Sen­a­tor Ka­mala Har­ris' po­si­tion on drug prices. She's propos­ing that HHS take an av­er­age price from sin­gle-pay­er sys­tems like the UK, Ger­many and Cana­da — which lever­age mar­ket ac­cess for low­er prices — and use that to set the US price. Any­thing drug com­pa­nies col­lect above that would be taxed at a rate of 100%.
And the rhetoric is scathing:
While fam­i­lies strug­gle to make it to the end of the month, phar­ma­ceu­ti­cal com­pa­nies are turn­ing record prof­its. They're spend­ing near­ly as much on ad­ver­tis­ing as R&D. They're ma­nip­u­lat­ing their mar­ket pow­er to hike prices on life­sav­ing gener­ic drugs. They're mak­ing twice the prof­it of the av­er­age in­dus­try in Amer­i­ca and still in­creased drug prices by 10.5% over the past six months alone. Mean­while, they are charg­ing dra­mat­i­cal­ly high­er prices to Amer­i­can con­sumers.
That's an es­ca­la­tion on Joe Biden's plan, which in­cludes drug im­por­ta­tion from those cheap­er mar­kets as well as al­low­ing Medicare to ne­go­ti­ate prices — some­thing that vir­tu­al­ly all Dems agree on now.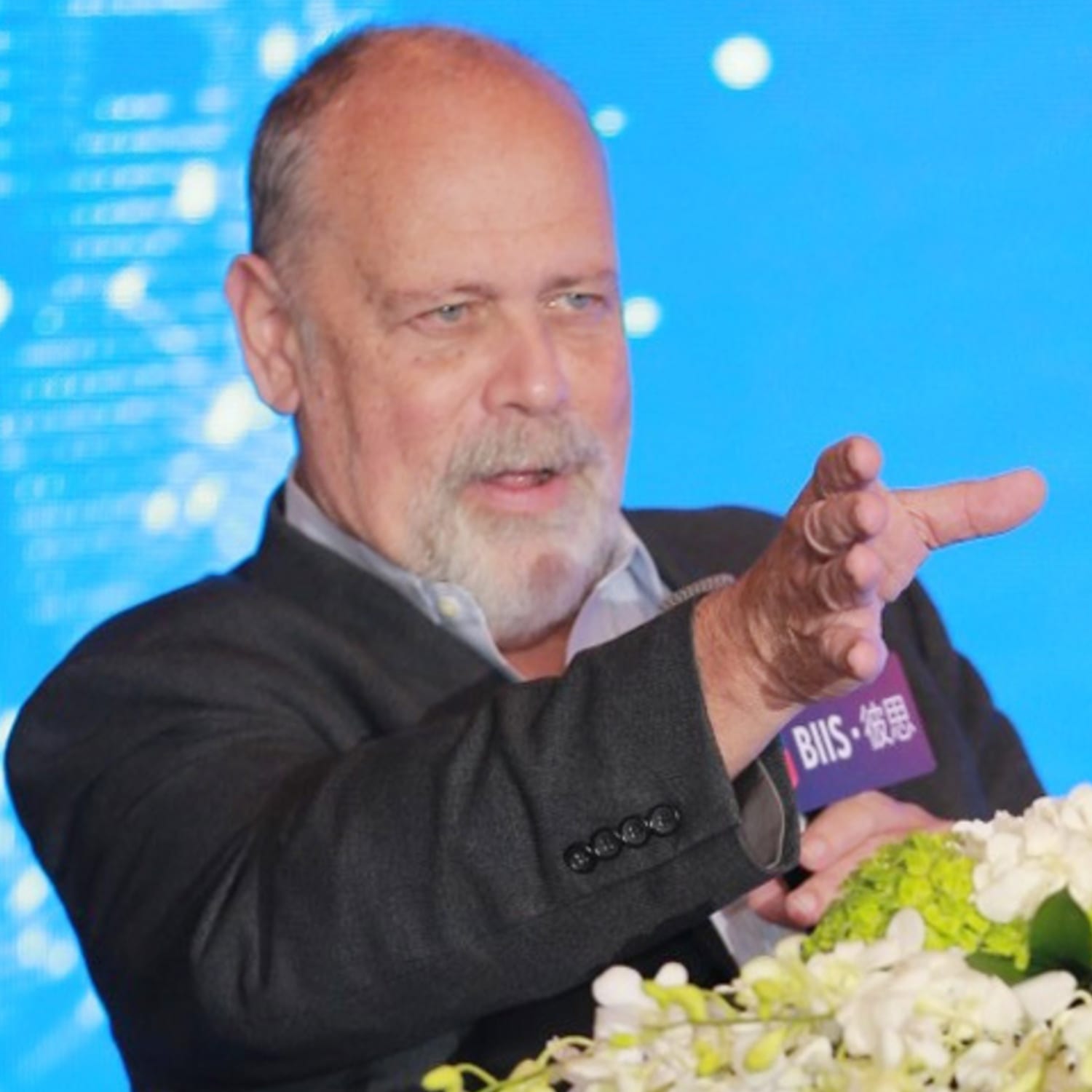 John Car­roll Cred­it: End­points News, Pharm­Cube
Trump, mean­while, has every­one guess­ing about what he means by a "most fa­vored na­tion" clause, but he's heaped just about every kind of abuse pos­si­ble on drug com­pa­nies and the prices they charge in the US — rel­a­tive to the rest of the de­vel­oped world. Trump al­so has fo­cused on im­port­ing sin­gle-pay­er drug prices to force the WAC down, and will like­ly make his an­ti-Big Phar­ma cam­paign a big part of the re­elec­tion strat­e­gy, even though the bulk of Re­pub­li­can law­mak­ers in Con­gress may qui­et­ly op­pose any such move.
If the De­moc­rats win, they would be hard put to over­come the kind of op­po­si­tion the Re­pub­li­cans would put up to a cam­paign promise like Har­ris's. The re­al threat lies in Trump's abil­i­ty to by­pass the Re­pub­li­cans in Con­gress and work a deal with the De­moc­rats — even though they're at each oth­er's throats right now.
Joe Biden tak­ing ques­tions at the Des Moines Reg­is­ter Iowa Pres­i­den­tial Can­di­date Fo­rum on Ju­ly 15, 2019 [via Get­ty]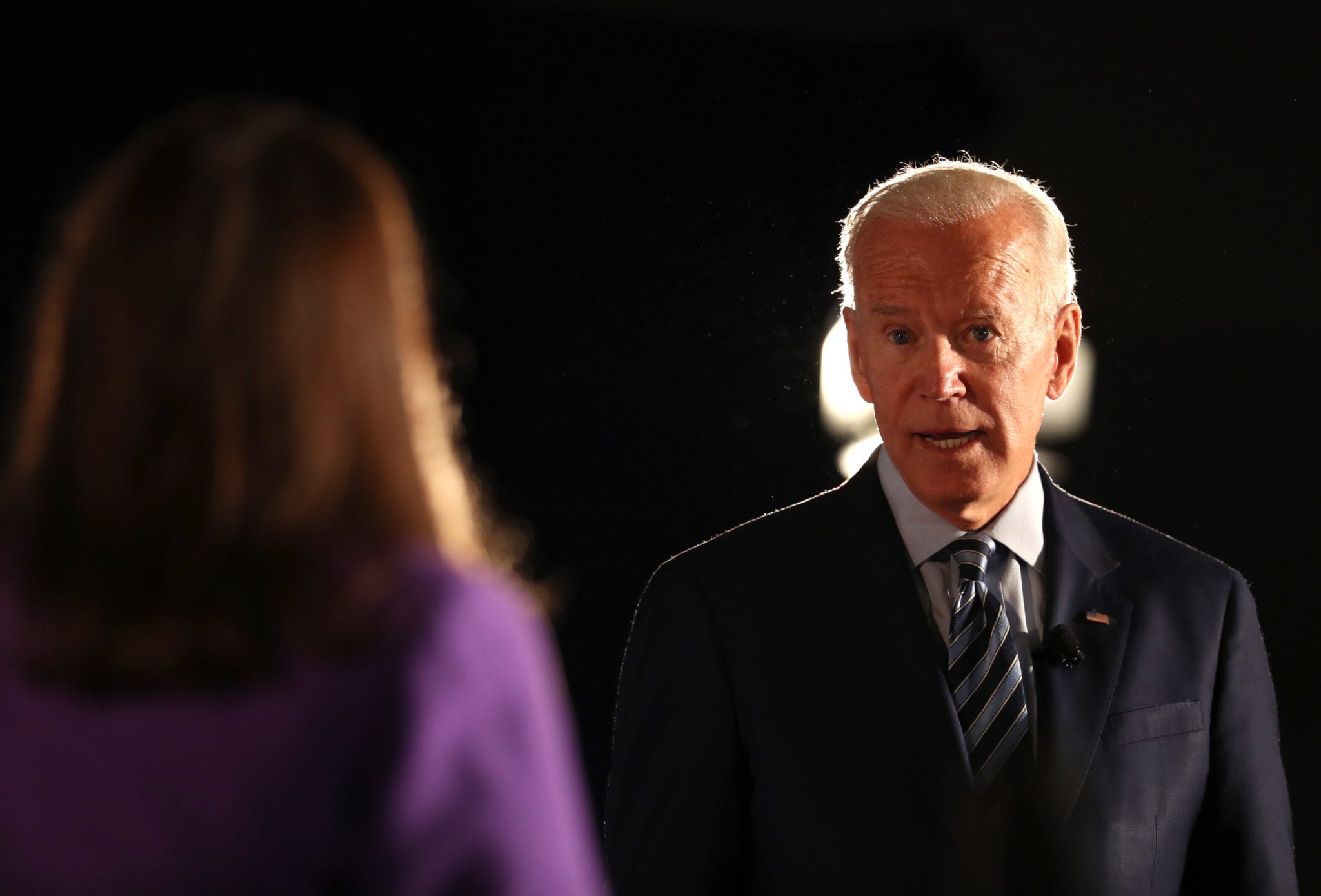 Click on the im­age to see the full-sized ver­sion
What­ev­er hap­pens, bio­phar­ma will find it­self pil­lo­ried at every cam­paign stop as the can­di­dates pitch in with a pop­u­lar and en­tire­ly bi­par­ti­san pop­ulist theme, shriv­el­ing the in­dus­try's rep at a time drug hunters are en­joy­ing un­prece­dent­ed suc­cess in gain­ing sub­stan­tial fi­nan­cial back­ing for re­search.
So far, po­lit­i­cal tox­i­c­i­ty has failed to cre­ate much of a head­wind on that score. But there's a long way to go be­fore the votes are cast in the 2020 elec­tion. And right now the theme in Wash­ing­ton po­lit­i­cal cir­cles is cen­tered on po­lit­i­cal one-up­man­ship — find­ing new ways to ap­pear to be the tough­est on phar­ma, re­gard­less of how that plays with small biotechs.
For now, though, drug pric­ing pow­er in the US re­mains en­tire­ly in the hands of the in­dus­try. And what are they go­ing to do about it?