Will sup­ply chain de­mands freeze Pfiz­er and BioN­Tech out of a big chunk of the Covid-19 mar­ket?
Since the start of the pan­dem­ic, far more at­ten­tion has been paid to de­vel­op­ing a vac­cine than to the sticky process of ac­tu­al­ly get­ting that vac­cine, once de­vel­oped, to peo­ple.
As the first vac­cines near pos­si­ble ap­proval, though, that ques­tion is gain­ing ur­gency, and it's pos­ing a par­tic­u­lar prob­lem for the new tech­nol­o­gy that has al­lowed some of these can­di­dates to move so quick­ly: mR­NA. To re­main sta­ble, mR­NA vac­cines have to be stored at in­cred­i­bly low tem­per­a­tures — as low as -80 de­grees Cel­sius (-112 Fahren­heit). Dis­trib­ut­ing them, ex­perts have warned, pose a ma­jor lo­gis­ti­cal chal­lenge for the US and an even greater chal­lenge to the world.
On Wednes­day, Mod­er­na al­le­vi­at­ed some of those con­cerns. At a meet­ing for Ad­vi­so­ry Com­mit­tee on Im­mu­niza­tion Prac­tices, the now house­hold-name com­pa­ny said that its vac­cines would have to be stored long-term at -20 de­grees Cel­sius and kept in nor­mal vac­cine re­frig­er­a­tors for around 7 days. That's still a chal­lenge, but it im­pos­es few­er de­mands than some had feared. It was al­so no­tice­ably less strict than what BioN­Tech and Pfiz­er, pre­sent­ing on the same day, said they would need for their joint­ly-de­vel­oped mR­NA vac­cine: Long-term stor­age at -70 de­grees, and on­ly 24 hours of stan­dard re­frig­er­a­tion.
The dif­fer­ences have im­pli­ca­tions both for who gets a vac­cine and when and for the in­vestor-watched race for Covid-19 mar­ket share. To­wards the end of the meet­ing, CDC med­ical of­fi­cer Kath­leen Dool­ing sketched dif­fer­ent dis­tri­b­u­tion plans de­pend­ing on if Mod­er­na's vac­cine is ap­proved, if BioN­Tech's is ap­proved, or if both are ap­proved. If Mod­er­na came first, it would "re­quire dili­gent vac­cine man­age­ment to min­i­mize waste," she said. A BioN­Tech ap­proval, on the oth­er hand, would all but elim­i­nate com­mu­ni­ty clin­ics and lo­cal phar­ma­cies from the ini­tial roll­out. Health­care work­ers at "cen­tral­ized sites with ad­e­quate equip­ment and high through­put" — e.g. large, ur­ban hos­pi­tals — would take pri­or­i­ty.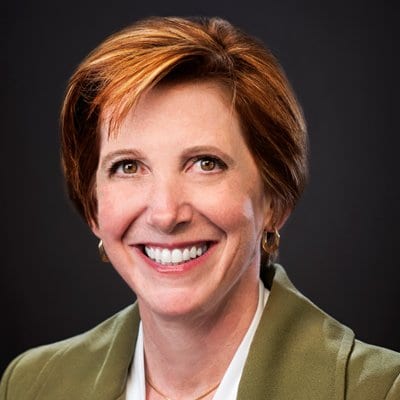 Nan­cy Mes­son­nier
Pfiz­er says it has "ther­mal ship­pers" that can be stored at room tem­per­a­ture and keep the vac­cine cold for 10 days if they're re­plen­ished with dry ice. But Nan­cy Mes­son­nier, di­rec­tor of the CDC's Na­tion­al Cen­ter for Im­mu­niza­tion and Res­pi­ra­to­ry Dis­eases, said their ap­proach still posed sig­nif­i­cant bar­ri­ers.
"The com­plex­i­ties of this plan for vac­cine stor­age and han­dling will have ma­jor im­pact in our abil­i­ty to ef­fi­cient­ly de­liv­er the vac­cine," Mes­son­nier said af­ter their pre­sen­ta­tion, as Reuters re­port­ed.
An­a­lysts agreed that less strin­gent re­quire­ments could give Mod­er­na an "ad­van­tage," as SVB Leerink's Mani Foroohar put it, but they ac­knowl­edged that ad­van­tage may be tem­po­rary or lim­it­ed. The oth­er vac­cine ap­proach­es, such as vi­ral vec­tor or re­com­bi­nant pro­tein, don't tend to re­quire such glacial stor­age con­di­tions and will like­ly be eas­i­er to dis­trib­ute when they ar­rive.
No­vavax has said their re­com­bi­nant pro­tein can be kept in a stan­dard vac­cine re­frig­er­a­tor. End­points News has reached out to the rest of the lead­ing US-backed vac­cine com­pa­nies about their re­quire­ments, as well as to Cure­Vac, the third ma­jor com­pa­ny de­vel­op­ing an mR­NA Covid-19 vac­cine. Mer­ck, which has said it chose its Covid-19 can­di­dates to be as broad­ly dis­trib­utable as pos­si­ble, said in an email they ini­tial­ly plan to store their vi­ral vec­tor vac­cines at -70 de­grees Cel­sius but are work­ing to­ward stor­ing "at more typ­i­cal re­frig­er­a­tor con­di­tions."
The dark­horse mR­NA vac­cine ef­fort, Sanofi-part­nered Trans­late Bio, said in May they were at­tempt­ing to come up with a for­mu­la­tion that can be stored at warmer tem­per­a­tures. But they have said lit­tle of the ef­fort since.