With $1.2B NASH deal be­hind them, Nim­bus rais­es $65M for I/O, oth­er R&D
You might re­mem­ber Nim­bus for the mas­sive NASH deal it inked with Gilead a cou­ple years back — earn­ing a re­mark­able $400 mil­lion up­front. The com­pa­ny's bread and but­ter has been team­ing up with heavy­weights like Gilead, Cel­gene, and Genen­tech to take its promis­ing ros­ter of drugs through de­vel­op­ment. But now, Nim­bus is step­ping out with plans to push for­ward its own in­ter­nal set of pro­grams — and the com­pa­ny's back­ers just put up $65 mil­lion to fi­nance the work.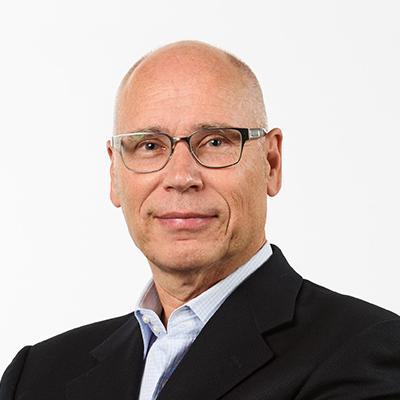 Don Nichol­son
Nim­bus' CEO Don Nichol­son tells me the com­pa­ny want­ed to make a bet on some of its un­en­cum­bered pro­grams: a STING ag­o­nist ap­plied to im­muno-on­col­o­gy (not to be con­fused with the STING an­tag­o­nist part­nered with Cel­gene) and an un­named can­di­date Nichol­son is keep­ing un­der wraps.
The first thing that struck me about Nim­bus' new fundrais­ing round is that the com­pa­ny al­ready seemed well-cap­i­tal­ized. It's had back­ing from the likes of At­las Ven­ture, SR One, Lil­ly Ven­tures and even Bill Gates, among oth­ers. And af­ter earn­ing its $400 mil­lion up­front pay­ment from Gilead back in 2016, it quick­ly scored an­oth­er $200 mil­lion just six months af­ter. That's half of a deal that could to­tal $1.2 bil­lion if all mile­stones are met, and Nichol­son says those aren't post-mar­ket­ing biobucks — they're "fair­ly prox­i­mal" mile­stones.
But Nichol­son said the "li­on's share" of the Gilead mon­ey went back to his in­vestors, as the com­pa­ny's work­ing hard to keep Nim­bus off the pub­lic mar­kets (for now). While most VCs push for IPOs to get pay­outs, Nichol­son said his syn­di­cate was hap­py with their part­ner­ship ap­proach in­stead.
"The deals we did with Gilead and hope­ful­ly Cel­gene are very pos­i­tive for our in­vestors," Nichol­son said. "That was sub­stan­tial­ly more mon­ey than most biotechs will make when they do a pub­lic of­fer­ing."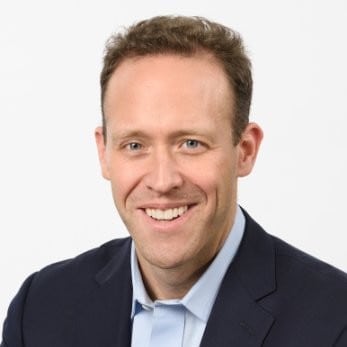 Jeb Keiper
The com­pa­ny's CFO Jeb Keiper not­ed in its press re­lease that Nim­bus al­ready had a "nine fig­ure" bal­ance sheet of re­sources to work with. Why raise mon­ey now? Nichol­son said it has a lot to do with com­pa­ny struc­ture (its as­sets live in sep­a­rate com­pa­nies un­der one um­brel­la LLC), and its in­ter­nal pro­grams need­ed their own cap­i­tal to get go­ing.
Al­though Nim­bus is keep­ing its cards close to the vest, Nichol­son did say its pro­grams will fo­cus on meta­bol­ic dis­or­ders, on­col­o­gy, and im­munol­o­gy.
For this re­cent fi­nanc­ing round, all of Nim­bus' pre­vi­ous in­vestors par­tic­i­pat­ed, in­clud­ing At­las Ven­ture, SR One, Lil­ly Ven­tures, Bill Gates, Pfiz­er Ven­ture In­vest­ments, Light­stone Ven­tures, and Schrödinger.