With a big stake in hand, Saman­tha Du files for $115M IPO for Zai Lab
In three years Shang­hai-based Zai Lab has in-li­censed a pipeline of 6 clin­i­cal-stage ther­a­peu­tics from a group of small and large glob­al play­ers, moved to the start of its first Phase III tri­al and built out its first man­u­fac­tur­ing fa­cil­i­ty — with a big­ger op­er­a­tion on the draw­ing board.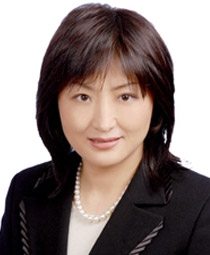 Saman­tha Du
Now the ex­ecs at Zai Lab want to raise around $115 mil­lion in a US IPO to keep the gas ped­al pressed to the floor as the biotech, led by Saman­tha Du, con­tin­ues to charge ahead on three key dis­ease fronts.
The strat­e­gy at Zai Lab fo­cused ear­ly on grab­bing Chi­nese rights to some ad­vanced drugs. They gained ni­ra­parib from Tesaro in the fall of 2016, not long be­fore the FDA's ap­proval came through for the PARP drug. Zai's first Phase III gets un­der­way lat­er this year, with an­oth­er to start in 2018. Tesaro re­tained co-pro­mo­tion rights in Chi­na. Zai grabbed its num­ber 2 pro­gram, the an­tibi­ot­ic omada­cy­cline, from Paratek 4 months ago. And more deals fol­lowed for drugs from GSK, Sanofi and oth­ers.
Zai is bank­ing on the Chi­nese gov­ern­ment's poli­cies to con­tin­ue to give lo­cal biotechs a head start over for­eign de­vel­op­ers from the US and Eu­rope. And reg­u­la­tors have been promis­ing to speed things along un­der new re­view pro­grams, an­oth­er ben­e­fit for fast, Chi­na-based com­pa­nies like Zai, which has so far raised close to $165 mil­lion.
Saman­tha Du has kept a large stake of this com­pa­ny for her­self. She's the sec­ond biggest share­hold­er in Zai Lab, with 21% of the eq­ui­ty. QM11 has 25.3% and Maxway In­vest­ment owns 16.6%.
Du, a Pfiz­er vet who helped start Hutchi­son MediPhar­ma, re­cent­ly al­so out­lined plans to raise $150 mil­lion for a new ven­ture fund of her own. De­tails are hard to come by, but Du filed the pa­per­work on the ven­ture fund with the SEC last week.