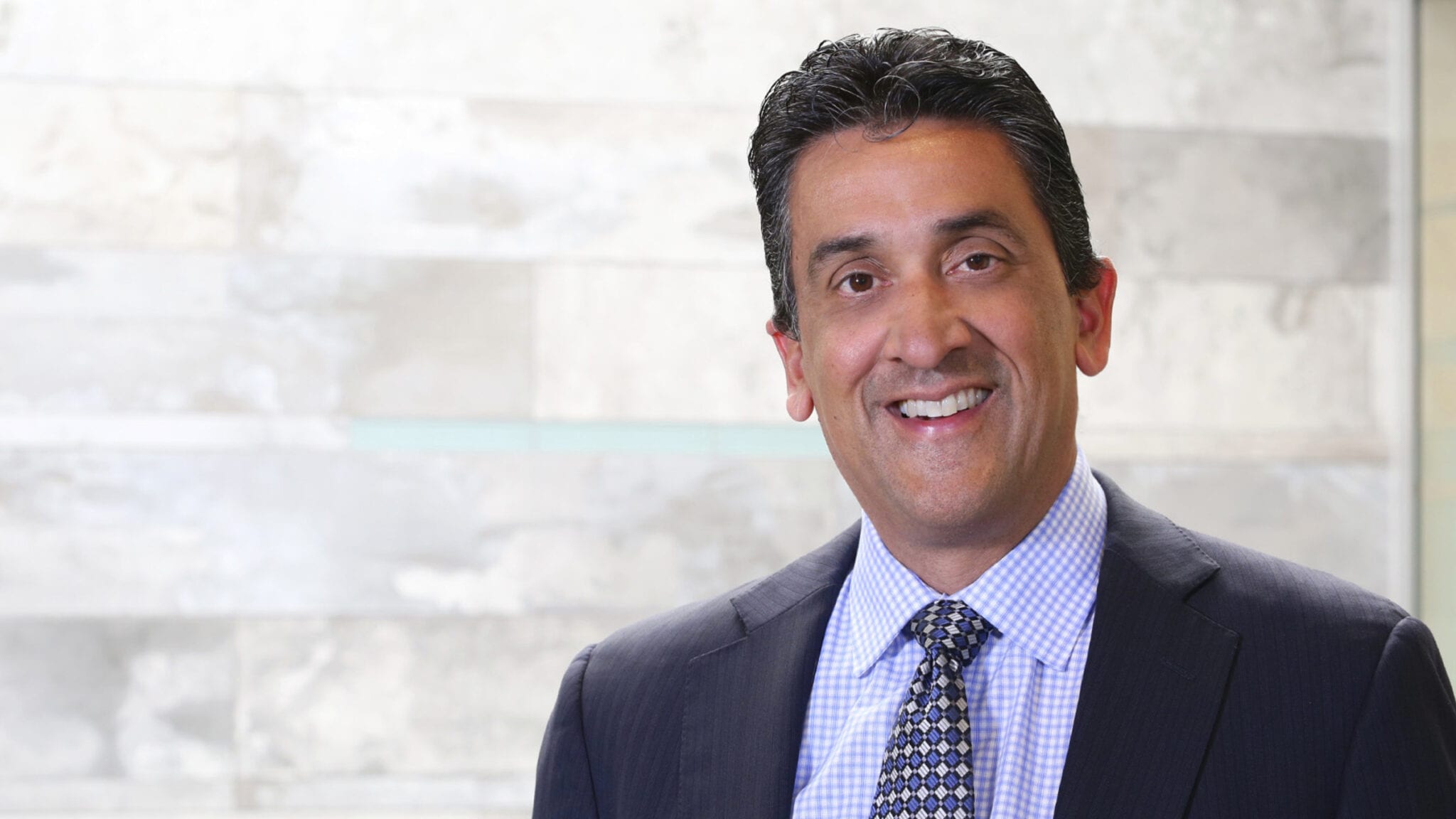 Michael Kamdar, Molecular Assemblies CEO
With a new method to syn­the­size DNA, San Diego's Mol­e­c­u­lar As­sem­blies notch­es $24M Se­ries A
A San Diego biotech is tak­ing a clos­er look at the way syn­thet­ic DNA is en­gi­neered, aim­ing to po­ten­tial­ly re­vamp the decades-old process and serve as a part­ner to com­pa­nies with­out the re­sources to cre­ate the DNA them­selves.
And now they have sig­nif­i­cant in­vestor back­ing to do so. Mol­e­c­u­lar As­sem­blies closed an over­sub­scribed Se­ries A on Thurs­day morn­ing, lock­ing down $24 mil­lion in the round to ad­vance their syn­thet­ic bi­ol­o­gy plat­form.
The big idea here start­ed more than 30 years ago, when Mol­e­c­u­lar As­sem­blies' co-founder J. William Ef­cav­itch helped com­mer­cial­ize the first method of syn­the­siz­ing DNA through a chem­i­cal-based method at an­oth­er com­pa­ny. Though it en­abled growth in bio­phar­ma, the method uti­lized ma­te­ri­als that caused waste is­sues and dam­aged the DNA even as it pro­duced the nu­cleotides.
Not on­ly is this process cum­ber­some and ex­pen­sive, it's still the pri­ma­ry way in which com­pa­nies cre­ate DNA for ther­a­peu­tic pur­pos­es, CEO Michael Kam­dar told End­points News. Where Mol­e­c­u­lar As­sem­blies, found­ed in 2013, hopes to step in is with a new tech­nique to syn­the­size DNA strands while cut­ting down on costs and the tox­ic waste.
Their goal is to es­sen­tial­ly cre­ate DNA in the same way the body makes it, and re­searchers have de­vel­oped a two-step, aque­ous ap­proach. It can de­liv­er high­ly-pure, se­quence-spe­cif­ic DNA on de­mand, Kam­dar said, and do so with­out a tem­plate.
It can scale to longer DNA se­quences, some­thing Kam­dar said he be­lieves can be a "game-chang­er" in the are­na. Where­as the old method can be lim­it­ed to short­er DNA strands of about 70 to 75 nu­cleotides and more nar­row ap­pli­ca­tions, Mol­e­c­u­lar As­sem­blies says their process can cre­ate strands of 150 nu­cleotides or longer.
Ul­ti­mate­ly, the com­pa­ny as­pires to get to a point where their cus­tomers are ask­ing for DNA strands that are as long as genes — 1,500 nu­cleotides.
"We're go­ing to be the ink in all the print­ers," Kam­dar told End­points. "If a ther­a­peu­tic or biotech­nol­o­gy com­pa­ny needs DNA to ad­vance their ef­forts in CRISPR, or ad­vance their ef­forts in CAR-T, or ad­vance their ef­forts in vac­cines, we can be the ink in that ap­proach. And then what they de­vel­op be­comes the fin­ished prod­uct that you see go­ing to pa­tients."
There are a host of ap­pli­ca­tions for these types of long DNA, rang­ing from ther­a­peu­tics and agri­cul­ture to da­ta stor­age, Kam­dar said. Right now, though, the com­pa­ny is fo­cus­ing on its work with part­ners. Last year, Mol­e­c­u­lar As­sem­blies signed on­to a deal with Codex­is, cou­pling their syn­thet­ic DNA tech­nol­o­gy with Codex­is' pro­tein en­gi­neer­ing ca­pa­bil­i­ties. That deal has served as a sort of proof-of-con­cept, Kam­dar said, il­lus­trat­ing that the tech works to pro­duce pure, long DNA strands.
Thurs­day's fi­nanc­ing al­so comes about a month af­ter Mol­e­c­u­lar As­sem­blies signed on to a DARPA project for DNA- and RNA-based vac­cines and ther­a­pies. Led by GE re­search, the ini­tia­tive aims to cre­ate a mo­bile, on-de­mand plat­form that can be de­ployed to re­gions ex­posed to dis­ease. Mod­er­na is al­so in­volved in the pro­gram, the gov­ern­ment says.
Next up is work­ing to­ward more part­ner­ships with biotechs, and Kam­dar says they in­tend to forge some new al­liances over the next 12 to 18 months. The com­pa­ny has seen in­ter­est from those fo­cused on gene ther­a­py, but Mol­e­c­u­lar As­sem­blies is look­ing at sev­er­al po­ten­tial ap­pli­ca­tions.
In­vestors in­volved in the raise in­clud­ed Ag­i­lent Tech­nolo­gies, iS­e­lect Fund, Codex­is, Alexan­dria Ven­ture In­vest­ments, and Arg­onau­tic Ven­tures. In ad­di­tion, LYFE Cap­i­tal joined the syn­di­cate.