With a po­ten­tial FDA ap­proval loom­ing, G1 Ther­a­peu­tics taps ex-GSK US pres­i­dent Jack Bai­ley as new CEO
There's nev­er a per­fect time to step down from a lead­er­ship po­si­tion, G1 Ther­a­peu­tics CEO Mark Vel­le­ca said. But to him, this felt like the right one.
On Jan­u­ary 1 — a month be­fore the FDA rules on what could be the biotech's first ap­proved drug — Vel­le­ca will pass the torch to GSK vet John "Jack" Bai­ley, who joined G1's board in March. Bai­ley stepped down at GSK's US pres­i­dent last year, where he gained con­sid­er­able ex­pe­ri­ence on the sales side.
"I very much feel like I've ac­com­plished what I was orig­i­nal­ly cast to do," Vel­le­ca said.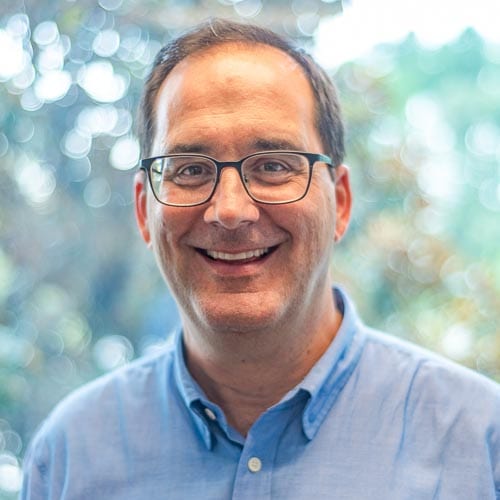 Mark Vel­le­ca
In Au­gust, the North Car­oli­na-based com­pa­ny an­nounced pri­or­i­ty re­view for its drug tri­laci­clib, which is de­signed to proac­tive­ly re­duce the side ef­fects of chemother­a­py. The drug's PDU­FA date is Feb­ru­ary 15, and if ap­proved, G1 hopes to roll it out ear­ly next year.
"It's very clear what we need to do," Bai­ley said. The biotech is al­ready work­ing on oth­er in­di­ca­tions, in­clud­ing col­orec­tal can­cer. The com­pa­ny an­tic­i­pates a glob­al Phase III tri­al in about 300 pa­tients with col­orec­tal can­cer will be­gin "very soon," which would pro­duce da­ta in 2023, Vel­le­ca said.
In June, G1 en­tered a mar­ket­ing agree­ment with Boehringer In­gel­heim. Vel­le­ca said G1 of­fered Boehringer a "mod­est" up­front pay­ment, and will put down more in rev­enue-based pay­ments over the course of the three-year deal, which is on­ly for small cell lung can­cer. BI stood out to the team at G1 be­cause they've been in on­col­o­gy for years, and have "well-es­tab­lished re­la­tion­ships spe­cif­ic for lung can­cer," Bai­ley said.
The new CEO said he's been "ad­mir­ing (G1) from afar" since it was launched by NCI chief Ned Sharp­less in 2008. He comes by way of Glax­o­SmithK­line, where he worked as pres­i­dent of their phar­ma­ceu­ti­cals and vac­cines busi­ness in the US. He al­so spent 18 years at Eli Lil­ly, serv­ing a num­ber of roles in­clud­ing se­nior vice pres­i­dent of ac­count-based mar­kets, gen­er­al man­ag­er of Eli Lil­ly South Africa, and area di­rec­tor for the sub-Sa­ha­ran re­gion.
Tri­laci­clib — which Vel­le­ca de­scribed as Sharp­less' "brain­child" in an Au­gust in­ter­view with End­points News — en­tered the clin­ic in 2014. It snagged a break­through des­ig­na­tion in 2019, and G1 sub­mit­ted an NDA this June. The drug is meant to pre­serve bone mar­row and im­mune func­tions in pa­tients on chemother­a­py. It works by tem­porar­i­ly ar­rest­ing bone mar­row cells and pre­vent­ing them from di­vid­ing while the chemo fights tu­mor cells.
It's a proac­tive treat­ment, as op­posed to "res­cue in­ter­ven­tions" per­formed af­ter the dam­age is al­ready done, Vel­le­ca said.
The cur­rent CEO said back in Au­gust that he be­lieves the drug could prove ef­fec­tive in "any pa­tient with a sol­id tu­mor" re­ceiv­ing myelo­sup­pres­sant chemother­a­py. "This is a fun­da­men­tal­ly new way to spare pa­tients from myelo­sup­pre­sion," he added on Thurs­day. Af­ter sur­ren­der­ing his top spot, Vel­le­ca will stick around as se­nior ad­vi­sor.
G1 spokesman Jeff Mac­don­ald did not dis­close the an­tic­i­pat­ed price of tri­laci­clib, but said it will like­ly come in above Neu­las­ta, which has a list price of $6,231 per dose.