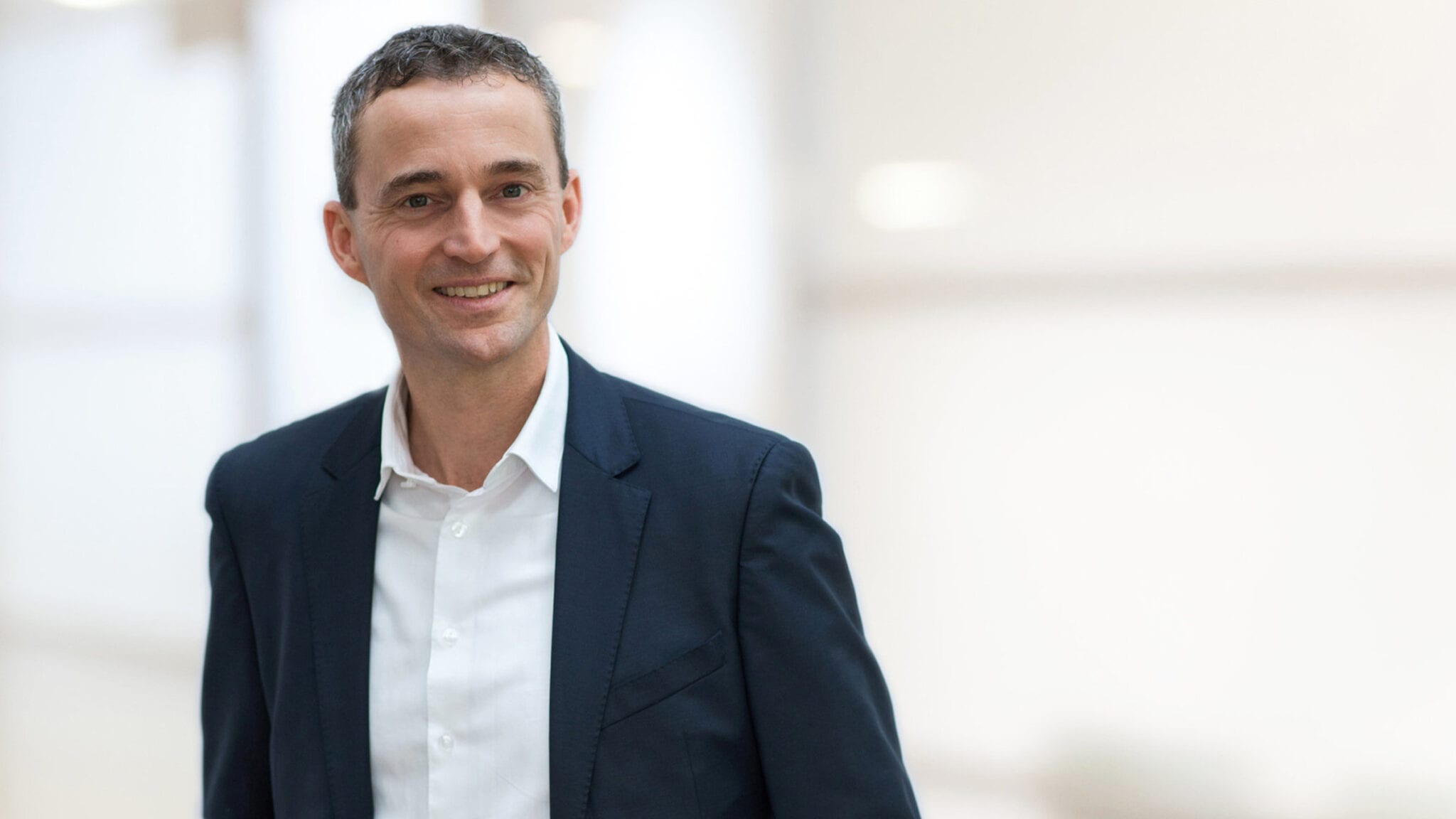 With a ros­ter of gene ther­a­py vets, For­bion makes a bet on 'rel­a­tive­ly emp­ty space' of vec­tor­ized an­ti­bod­ies
The fu­ture waves of gene ther­a­py could look quite dif­fer­ent from the gene re­place­ment of­fer­ings cur­rent­ly on the mar­ket, For­bion reck­ons.
It's the key idea be­hind Vec­to­rY, a start­up seed­ed by the Eu­ro­pean VC firm that's out to de­vel­op vec­tor­ized an­ti­bod­ies for mus­cu­lar and neu­rode­gen­er­a­tive dis­or­ders.
Voy­ager Ther­a­peu­tics, which briefly pushed the tech­nol­o­gy to the lime­light with its short-lived Ab­b­Vie col­lab­o­ra­tion, is among the "sev­er­al oth­er com­pa­nies work­ing on it too, but def­i­nite­ly it's a pret­ty rel­a­tive­ly emp­ty space," said Mar­co Boors­ma — a gen­er­al part­ner at For­bion who's step­ping in as in­ter­im CEO.
At the in­ter­sec­tion of vi­ral gene ther­a­pies and an­ti­bod­ies, vec­tor­ized an­ti­bod­ies are AAV vec­tors that car­ry genes en­cod­ing for an­ti­bod­ies. With some cap­sid en­gi­neer­ing and "in­ter­est­ing ef­fi­ca­cy en­hanc­ing tools," they promise to treat a wider range of dis­eases and do a more thor­ough job at, say, clean­ing up mis­fold­ed pro­teins in­side and out­side of cells than ei­ther of the tra­di­tion­al modal­i­ties can.
"With naked an­ti­bod­ies you hard­ly get in­to the brain," Boors­ma said. "Al­so dif­fi­cult to get in­to mus­cle."
Build­ing the com­pa­ny re­quired ex­per­tise in both gene ther­a­py and an­ti­bod­ies, he added, and Vec­to­rY co-founders bring a di­verse skill set: Chair­man Car­lo In­cer­ti is an op­er­at­ing part­ner and vet­er­an of Sanofi Gen­zyme; Pavli­na Kon­stan­ti­no­va spent some years at uniQure (an­oth­er For­bion-backed gene ther­a­py ven­ture) be­fore tak­ing up the CSO post; COO An­tho­ny New­combe learned the ins and outs of man­u­fac­tur­ing through stints at Pfiz­er, Glax­o­SmithK­line, Pfiz­er and Sam­sung Bi­o­log­ics; and Bar­bara Sanders, the VP of vec­tor de­vel­op­ment, cut her teeth at J&J and held a sim­i­lar role at uniQure.
"I have been work­ing in the gene ther­a­py field for over 30 years, and, from ex­pe­ri­ence, know that ac­cu­rate­ly tar­get­ing the right cells with the trans­gene has al­ways been of para­mount im­por­tance," In­cer­ti said in a state­ment. "Us­ing vi­ral vec­tors de­vel­oped at Vec­to­rY to de­liv­er the ge­net­ic se­quence for ther­a­peu­tic an­ti­body ex­pres­sion in tar­get cells has the po­ten­tial to ad­dress some of the key short­com­ings of in­tra­venous­ly in­ject­ed mol­e­cules."
With ac­cess to the deep pock­ets of For­bion — which re­cent­ly added a $557 mil­lion new fund — one thing the Am­s­ter­dam-based biotech has de­cid­ed to do ear­ly is to set up its own man­u­fac­tur­ing fa­cil­i­ties.
"Def­i­nite­ly CD­MOs are ex­pand­ing ca­pac­i­ty, they are de­vel­op­ing well al­so in gene ther­a­pies," Boors­ma said. "Still I think they are not there where we think they should be to serve a com­pa­ny like Vec­to­rY."
The is­sues can range from var­ied stan­dards to wait­ing times up to one and a half years that are "sim­ply too long for a young biotech com­pa­ny."
Hav­ing start­ed op­er­a­tions last Oc­to­ber, the team is now aim­ing to dou­ble the head­count to about 40 by the end of the year.
"Vec­to­rY is work­ing very hard, but al­so the field is work­ing on that very hard," he added. "The first wave of gene ther­a­pies was more in kind of re­pair­ing genes, now you al­so see a lot of cap­sid en­gi­neer­ing to get your pay­load to the right tis­sues, and then of course al­so man­u­fac­tur­ing that's be­ing scaled up […] be­ing more ro­bust."