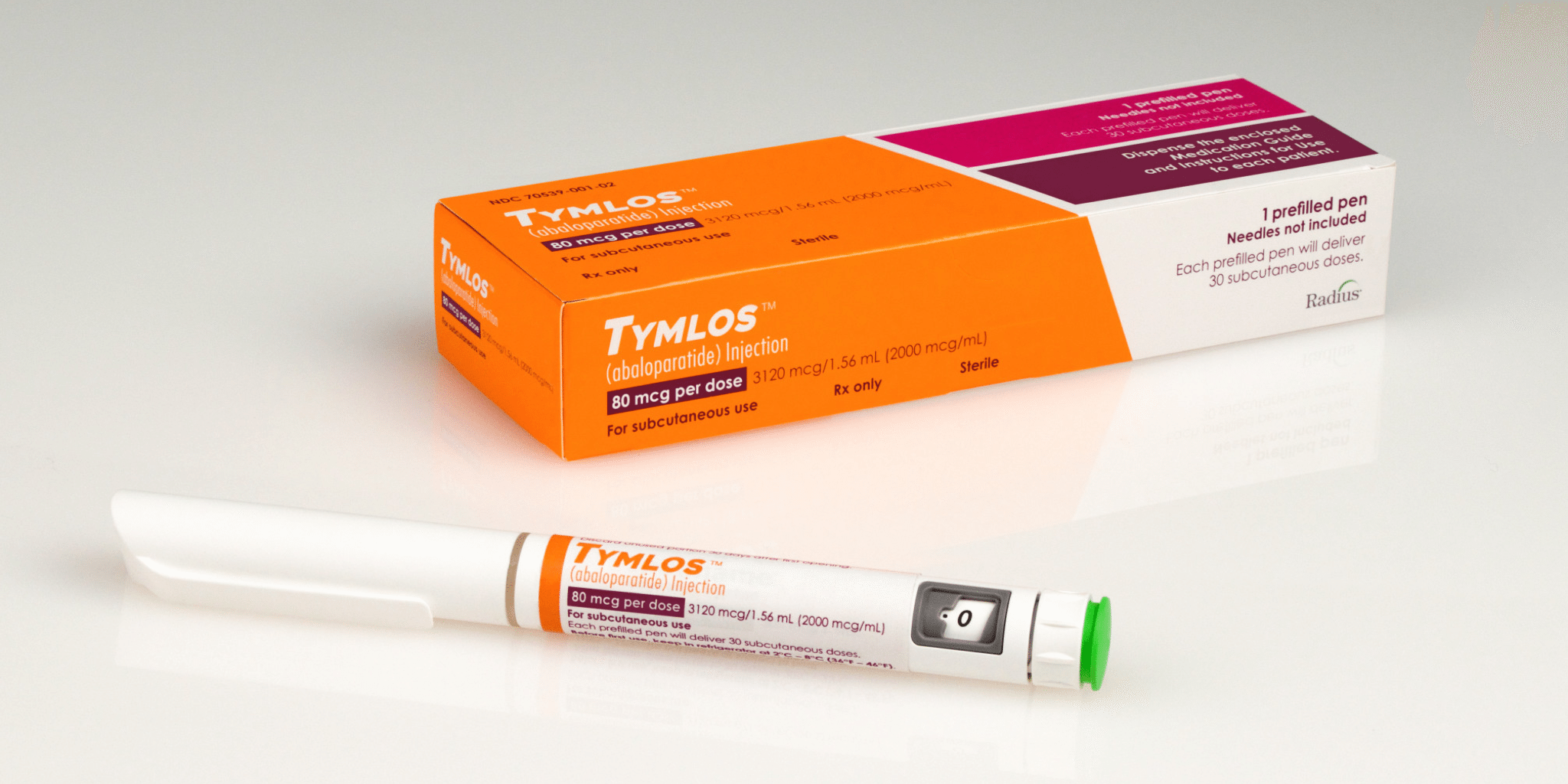 With Am­gen hot on its heels, Ra­dius races to get a jump on os­teo­poro­sis drug ri­val­ry
This week, Ra­dius Health $RDUS will open a brand new chap­ter in its his­to­ry, armed with an FDA ap­proval for its os­teo­poro­sis drug Tym­los (abaloparatide).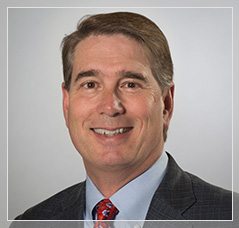 Bob Ward, Ra­dius Health
Ra­dius is launch­ing its very first drug on­to the mar­ket, about to set the price on their ther­a­py (that ar­rives ear­ly Mon­day) and map­ping out a com­mer­cial strat­e­gy that will have to take in­to ac­count Eli Lil­ly's ag­ing For­teo with the ri­val ro­mosozum­ab from Am­gen and UCB be­ing steered in­to a Ju­ly 19 PDU­FA date.
Leerink's Ge­of­frey Porges thinks that Ra­dius and Am­gen might fo­cus their com­mer­cial strate­gies on dif­fer­ent mar­kets, with Ra­dius fol­low­ing its da­ta sug­gest­ing greater ef­fi­ca­cy for re­duc­ing the risk of non-ver­te­brae frac­tures for post­menopausal women vs Am­gen's fo­cus on ver­te­brae frac­tures, which could po­ten­tial­ly boost sales for Am­gen to $868 mil­lion in 2023.
Ra­dius' drug sliced the risk of ver­te­brae frac­tures 86% and non-ver­te­brae frac­tures 43% com­pared with place­bo. The ab­solute risk re­duc­tions were 3.6% and 2.0%, re­spec­tive­ly. The la­bel in­cludes a warn­ing for women who are at risk of bone sar­co­mas.
Am­gen, mean­while, tracked a 73 per­cent re­duc­tion in the rel­a­tive risk of a new ver­te­brae (spine) frac­ture through 12 months but missed sta­tis­ti­cal sig­nif­i­cant on non-vertabrae frac­tures.
"While FDA ap­proval is pos­i­tive, we con­tin­ue to see sig­nif­i­cant com­mer­cial hur­dles as like­ly giv­en com­pe­ti­tion (For­teo on mar­ket; ro­mosozum­ab PDU­FA date of 7/19/17; po­ten­tial gener­ic For­teo en­try in 2019)," not­ed Eun Yang at Jef­feries. "In ad­di­tion, wide use of Am­gen's (AMGN, Hold) Pro­lia has been de­lay­ing use of an­a­bol­ic agents (e.g., For­teo, Tym­los)."
The way Ra­dius CEO Bob Ward looks at this, it's not about watch­ing the mar­ket frag­ment by ver­te­brae and non-ver­te­brae frac­ture risk. Ra­dius is go­ing af­ter the en­tire mar­ket, in­clud­ing a move in­to front­line use for physi­cians and pa­tients who want to get a jump on bone build­ing. As for dos­ing reg­i­mens, he's hap­py with his chances of a self-ad­min­is­tered drug ver­sus one you get at the doc­tor's of­fice (which is ro­mo, For­teo is self-ad­min­is­tered like Tym­los).
"I don't think the mar­ket re­al­ly seg­ments on site of frac­ture," he tells me. "It will on pa­tients that want to self-ad­min­is­ter."
And where an­a­lysts see the com­pet­i­tive land­scape shift­ing dra­mat­i­cal­ly over the year as Am­gen and UCB line up ro­mo, Ward sees a low com­pet­i­tive en­vi­ron­ment, par­tic­u­lar­ly af­ter Mer­ck and Lil­ly both scrapped po­ten­tial ri­vals, with a like­ly 10-year run at cap­i­tal­iz­ing on the ap­proval as the biotech brings along oth­er drugs in the pipeline.
As for peak sales pro­jec­tions, Ward is quick to note that this is a big mar­ket, and every drug ap­proved for it has gone on to block­buster sta­tus. He's re­cruit­ed a sales force of more than 200 to tack­le the US mar­ket, and he's in the process of strik­ing a Eu­ro­pean part­ner­ship to han­dle that launch, ex­pect­ed lat­er in the year.
An­a­lysts don't nec­es­sar­i­ly agree. Eval­u­atePhar­ma's sell-side con­sen­sus on Tym­los es­ti­mat­ed 2022 rev­enue at $467 mil­lion. And some an­a­lysts have been point­ing to the rad­i­cal­ly dif­fer­ent dos­ing sched­ules — Am­gen at once a month, Ra­dius dai­ly — as like­ly to have an im­pact on the race in Am­gen's fa­vor.
As The New York Times re­port­ed re­cent­ly, pa­tients are gen­er­al­ly start­ed on bis­pho­s­pho­nates like Fos­amax, which are old and cheap. But they're al­so lim­it­ed, un­able to build bone the way For­teo and these new drugs are de­signed to do.
Lil­ly, mean­while, has been rapid­ly jack­ing up the price of For­teo ahead of its loss of patent pro­tec­tion. The Times re­ports that the whole­sale price has soared to $3,100 a month, more than three times its price in 2010. Lil­ly has been in­creas­ing the price twice a year, for six years. And they've had plen­ty of time to eval­u­ate how best to counter new en­tries with the ar­rival of drugs from Ra­dius and Am­gen this year.