With an FDA de­ci­sion loom­ing, Dy­navax is shop­ping a deal on Hep­lisav — re­port
Late Fri­day Reuters re­port­ed that Dy­navax Tech­nolo­gies $DVAX was shop­ping its he­pati­tis B vac­cine Hep­lisav in the wake of a pos­i­tive FDA pan­el re­view and a shot at a near-term FDA ap­proval.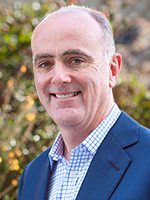 Ed­die Gray, Dy­navax CEO
Quot­ing sources, the wire ser­vice re­port­ed that Dy­navax is en­gaged in a strate­gic re­view, with a chance of bag­ging a sale or li­cens­ing pact that could bring in a sub­stan­tial amount of cash. Reuters added that there is no guar­an­tee of a deal, as Dy­navax re­it­er­at­ed that it's plan­ning a mar­ket launch for 2018. A com­pa­ny spokesper­son added: "We con­tin­ue to eval­u­ate any in­ter­est from po­ten­tial part­ners as part of our long-term strate­gic plan­ning."
RBC's Matthew Eck­ler took a look at the sto­ry and not­ed:
The Reuters ar­ti­cle mir­rors pri­or man­age­ment com­men­tary from when we saw them two weeks ago (link to pri­or note), in which they high­light­ed on­go­ing ef­forts to pre­pare for a 1Q18 US launch, while al­so re­main­ing open to part­ner­ship or di­vesti­ture. No­tably, man­age­ment high­light­ed the con­sol­i­dat­ed na­ture of the US vac­cine mar­ket, in which on­ly a hand­ful of com­pa­nies (GSK, JNJ, MRK, PFE, SNY, etc.) have ex­ist­ing ca­pa­bil­i­ties to com­mer­cial­ize Hep­lisav. So al­though we think that man­age­ment is amenable to part­ner­ing/sell­ing Hep­lisav (as­sum­ing agree­ment on price of course), we al­so think it's im­por­tant to re­main cog­nizant of the unique dy­nam­ics of the vac­cine mar­ket rel­a­tive to oth­er ar­eas such as on­col­o­gy.
Dy­navax's in­vestors have been on a slow-mo­tion roller coast­er ride that's last­ed for years, with two ear­li­er re­jec­tions from the FDA.
Ef­fi­ca­cy was nev­er re­al­ly in doubt this last time around. The da­ta are sol­id. But there was plen­ty of fret­ting about Hep­lisav's safe­ty pro­file, af­ter reg­u­la­tors spot­light­ed an im­bal­ance of deaths and car­diac events which has nev­er been ex­plained. The in­ter­nal FDA re­view forced the stock $DVAX down 10%, but it rock­et­ed up 80% af­ter the ex­perts weighed in on ways that the biotech could keep a care­ful eye on the health of the peo­ple tak­ing their vac­cine.
Whether the FDA signs off on that and green-lights the vac­cine, af­ter post­ing a sol­id set of da­ta in com­par­i­son with Glax­o­SmithK­line's En­ger­ix-B, is now the big ques­tion. The agency on­ly rarely bucks its out­side ex­perts, and the man­date at the agency now is def­i­nite­ly in fa­vor of ap­provals over de­lay.