With an FDA decision looming, Dynavax is shopping a deal on Heplisav — report
Late Friday Reuters reported that Dynavax Technologies $DVAX was shopping its hepatitis B vaccine Heplisav in the wake of a positive FDA panel review and a shot at a near-term FDA approval.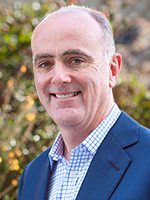 Eddie Gray, Dynavax CEO
Quoting sources, the wire service reported that Dynavax is engaged in a strategic review, with a chance of bagging a sale or licensing pact that could bring in a substantial amount of cash. Reuters added that there is no guarantee of a deal, as Dynavax reiterated that it's planning a market launch for 2018. A company spokesperson added: "We continue to evaluate any interest from potential partners as part of our long-term strategic planning."
RBC's Matthew Eckler took a look at the story and noted:
The Reuters article mirrors prior management commentary from when we saw them two weeks ago (link to prior note), in which they highlighted ongoing efforts to prepare for a 1Q18 US launch, while also remaining open to partnership or divestiture. Notably, management highlighted the consolidated nature of the US vaccine market, in which only a handful of companies (GSK, JNJ, MRK, PFE, SNY, etc.) have existing capabilities to commercialize Heplisav. So although we think that management is amenable to partnering/selling Heplisav (assuming agreement on price of course), we also think it's important to remain cognizant of the unique dynamics of the vaccine market relative to other areas such as oncology.
Dynavax's investors have been on a slow-motion roller coaster ride that's lasted for years, with two earlier rejections from the FDA.
Efficacy was never really in doubt this last time around. The data are solid. But there was plenty of fretting about Heplisav's safety profile, after regulators spotlighted an imbalance of deaths and cardiac events which has never been explained. The internal FDA review forced the stock $DVAX down 10%, but it rocketed up 80% after the experts weighed in on ways that the biotech could keep a careful eye on the health of the people taking their vaccine.
Whether the FDA signs off on that and green-lights the vaccine, after posting a solid set of data in comparison with GlaxoSmithKline's Engerix-B, is now the big question. The agency only rarely bucks its outside experts, and the mandate at the agency now is definitely in favor of approvals over delay.