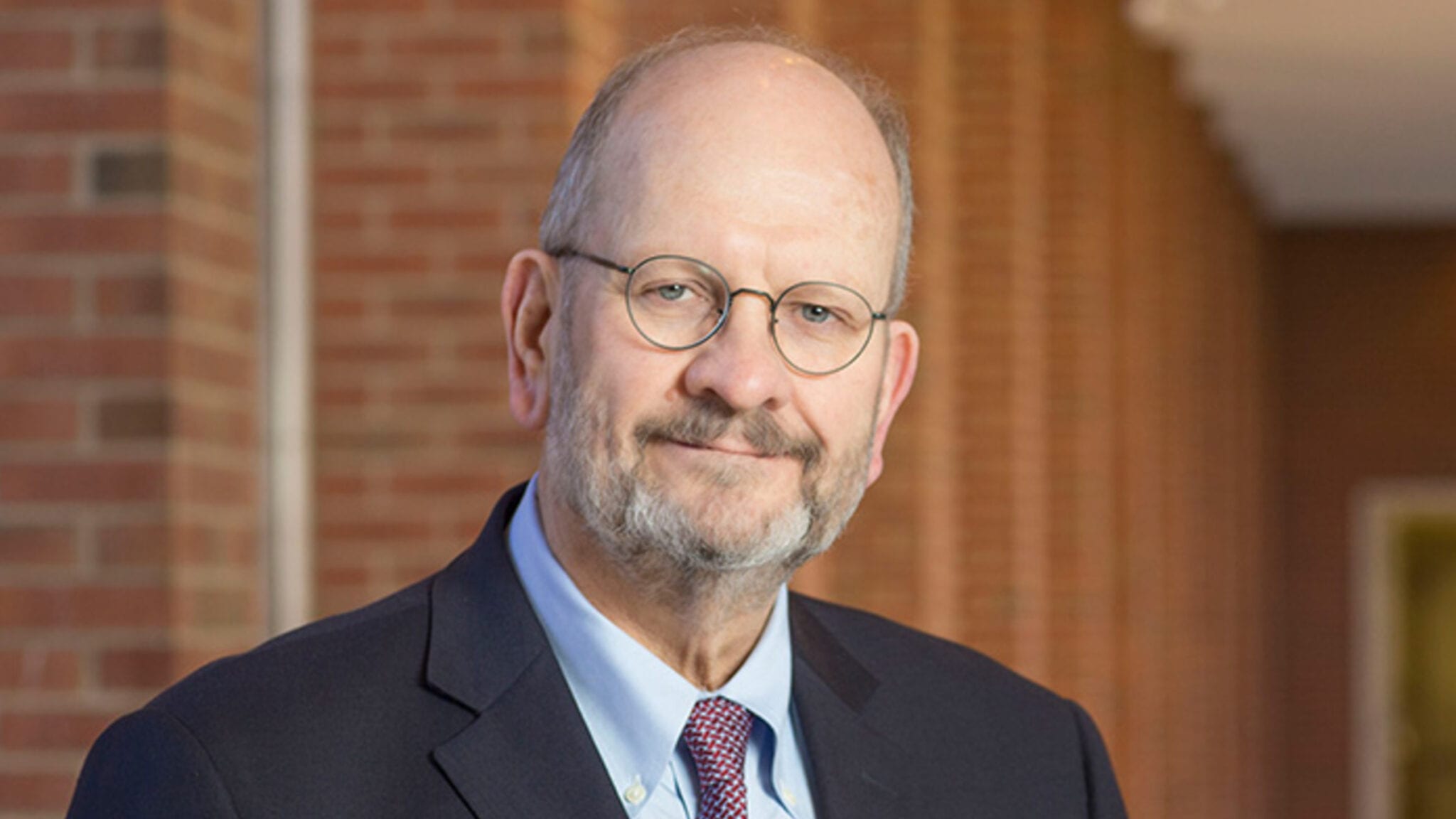 Roy Baynes, Merck Research Laboratories CMO (file photo)
With at least one gas­tric can­cer ap­proval on the line, Mer­ck­'s Keytru­da scores nod for ear­ly pa­tients in chemo com­bo
Big drug­mak­ers such as Mer­ck and Bris­tol My­ers Squibb are on the fir­ing line with the FDA over ac­cel­er­at­ed on­col­o­gy ap­provals that don't ace their con­fir­ma­to­ry tri­als. While Keytru­da is in the FDA's sights for third-line gas­tric can­cer pa­tients, it will add a new ap­proval in com­bi­na­tion with chemo for ear­li­er use.
The FDA ap­proved Mer­ck's Keytru­da as a com­bi­na­tion ther­a­py with plat­inum- and flu­o­ropy­rim­i­dine-based chemother­a­py to treat first-line pa­tients with metasta­t­ic esophageal can­cer or gas­troe­sophageal junc­tion car­ci­no­ma whose tu­mors can't be re­moved and aren't suit­able for ra­di­a­tion, the New Jer­sey phar­ma said Mon­day.
The agency based its re­view on da­ta from the Phase III KEYNOTE-590 tri­al, which found that a com­bi­na­tion of Keytru­da, flu­o­rouracil and cis­platin topped flu­o­rouracil and cis­platin alone in terms of ex­tend­ing pa­tients' lives.
The Ketyru­da com­bo cut the risk of death by 27% over the chemo con­trol arm and sliced the risk of dis­ease pro­gres­sion or death by 35%. The com­bo post­ed an ORR of 45% com­pared with 29% in the con­trol arm. Those find­ings were con­sis­tent re­gard­less of pa­tients' tu­mor his­tol­ogy or PD-(L)1 ex­pres­sion.
Esophageal can­cer is the sixth-lead­ing cause of can­cer death in the US with rough­ly 19,000 new cas­es re­port­ed each year, Mer­ck said.
Tak­ing a first-line win in esophageal can­cer and GEJ is a big win giv­en the "few ad­vances in im­prov­ing sur­vival out­comes" in that set­ting over the past few decades, Mer­ck Re­search Lab­o­ra­to­ries' CMO Roy Baynes said in a state­ment. But the ap­proval will cast an even brighter spot­light on Keytru­da's ac­cel­er­at­ed nod in gas­tric can­cer and GEJ in third-line or lat­er pa­tients.
In April, the FDA's On­col­o­gy Cen­ter of Ex­cel­lence will hold a three-day re­view of tar­get­ed ac­cel­er­at­ed ap­provals, in­clud­ing a snap ap­proval grant­ed back in Sep­tem­ber 2017 for Keytru­da in pa­tients who pre­vi­ous­ly re­ceived two rounds of plat­inum- or flu­o­ropy­rim­i­dine-based chemo. That ap­proval was based on re­sults from the KEYNOTE-059 study, part of Mer­ck's ex­pan­sive gas­tric can­cer pro­gram for Keytru­da to snare a suite of ear­ly- and lat­er-line in­di­ca­tions for the check­point in­hibitor.
The FDA has launched what it's call­ing an "in­dus­try-wide eval­u­a­tion" of its ac­cel­er­at­ed ap­proval path­way af­ter a se­ries of drug­mak­ers flopped the con­fir­ma­to­ry tri­als for OS and PFS on which the ear­ly de­ci­sions were based. Keytru­da fell vic­tim there in Feb­ru­ary, with Mer­ck pulling its mar­ket­ing ap­proval to treat pa­tients with metasta­t­ic small cell lung can­cer with dis­ease pro­gres­sion on or af­ter plat­inum-based chemother­a­py and at least one oth­er pri­or line of ther­a­py. Both Bris­tol My­ers Squibb with Op­di­vo and As­traZeneca with Imfinzi have faced the FDA's ire as well.
With that re­view ap­proach­ing, Mer­ck is look­ing to steady the boat for as many Keytru­da de­ci­sions as it can. Last week, the drug­mak­er tout­ed new da­ta show­ing a Keytru­da-Lenvi­ma com­bo nailed its pri­ma­ry pro­gres­sion-free sur­vival and OS end­points in an open-la­bel Phase III study in ad­vanced, metasta­t­ic or re­cur­rent en­dome­tri­al can­cer pa­tients af­ter chemo. The con­fir­ma­to­ry KEYNOTE-775 study broke pa­tients down in­to two main sub­groups based on their mis­match re­pair sta­tus, a key bio­mark­er in de­ter­min­ing whether a spe­cif­ic case of en­dome­tri­al can­cer is hered­i­tary.