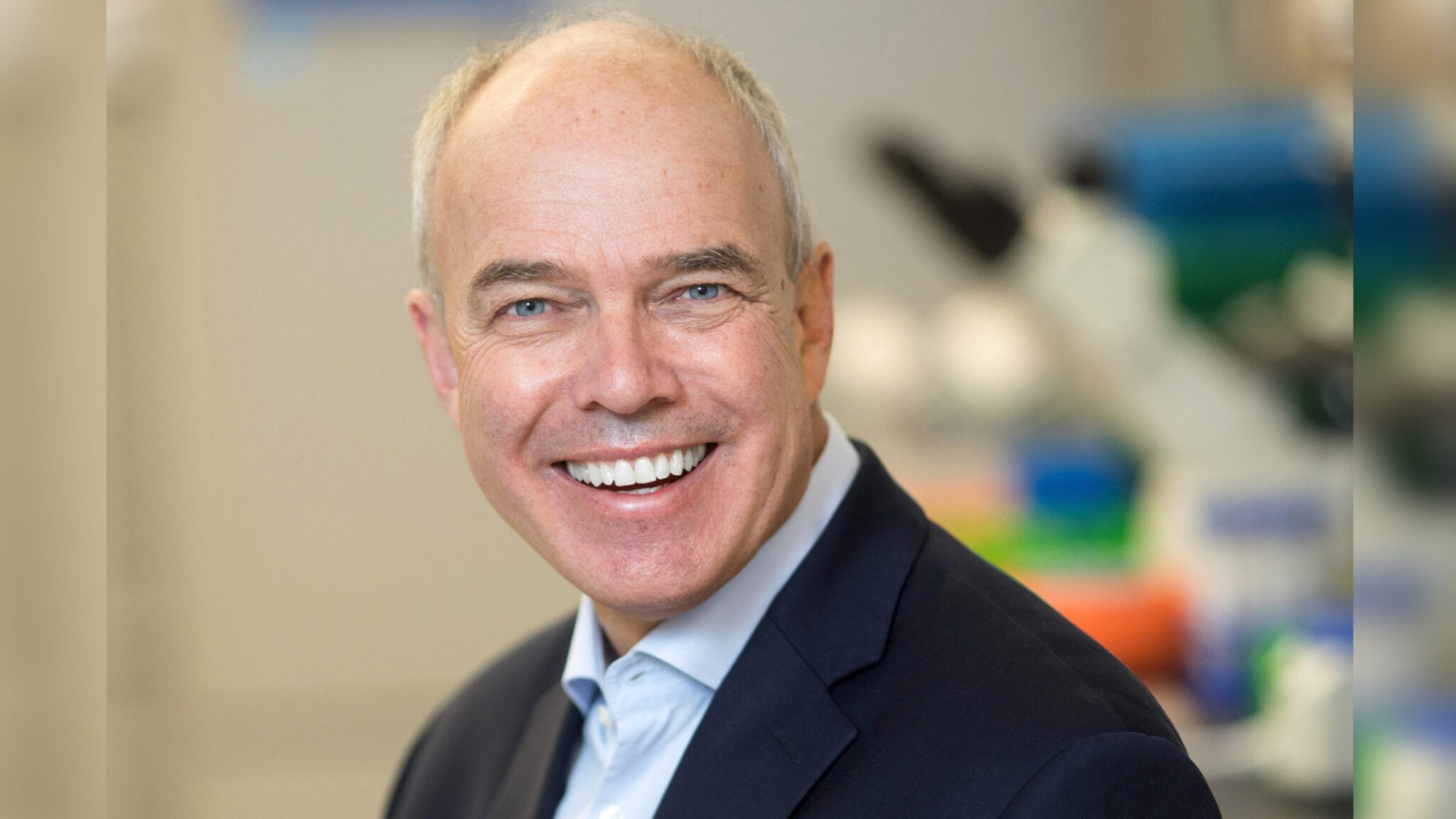 CEO Markus Renschler (Cyteir Therapeutics)
With crossover round in its pock­et, syn­thet­ic lethal­i­ty-fo­cused Cyteir Ther­a­peu­tics eyes a jump on­to Nas­daq
Cyteir Ther­a­peu­tics CEO Markus Ren­schler has his eye on the mar­ket. The Cel­gene vet pulled in an $80 mil­lion crossover round on Thurs­day to fu­el Cyteir's lead syn­thet­ic lethal­i­ty pro­gram, and when the time is right, he'll have the S-1 ready.
"We're con­sid­er­ing an IPO in 2021," Ren­schler said, adding that the tim­ing isn't set in stone.
Un­til then, the Se­ries C should give Cyteir the flex­i­bil­i­ty to grow its team, and ad­vance its lead can­di­date — an in­hibitor of RAD51-me­di­at­ed DNA re­pair dubbed CYT-0851 — to Phase II as a monother­a­py. The small biotech is al­so plan­ning com­bi­na­tion tri­als that pair CYT-0851 with oth­er can­cer treat­ments, like chemother­a­pies and po­ten­tial­ly PARP in­hibitors.
The idea be­hind syn­thet­ic lethal­i­ty is to in­hib­it the DNA dam­age re­pair that can­cer cells need to sur­vive and grow, Ren­schler ex­plained. Much like Covid is mu­tat­ing, can­cers mu­tate to be­come more ag­gres­sive, avoid chemother­a­py and so forth, he said. That ge­nom­ic in­sta­bil­i­ty cre­ates "breaks" that must be re­paired.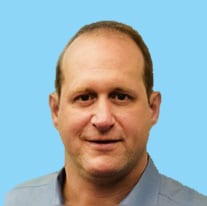 Kevin Mills
What sets Cyteir apart from oth­ers pur­su­ing syn­thet­ic lethal­i­ty, Ren­schler said, is that CYT-0851 tar­gets RAD51, a crit­i­cal en­zyme in dou­ble-strand­ed DNA re­pair. Jack­son Lab­o­ra­to­ry re­searcher Kevin Mills, Cyteir's for­mer CSO, dis­cov­ered RAD51 plays a vi­tal sup­port­ing role in cell re­pair in cells that high­ly ex­press a mol­e­cule called ac­ti­va­tion-in­duced cy­ti­dine deam­i­nase — a be­nign en­zyme in nor­mal cells that be­comes hy­per­ac­tive and dam­ages DNA in can­cer cells.
"It is ab­solute­ly es­sen­tial to re­pair that dam­age, and we have shown by se­lect­ing can­cers, or pa­tients that have can­cers that have high de­grees of these dou­ble strand­ed breaks, we can have an im­pact on their can­cer growth," Ren­schler said.
CYT-0851 is cur­rent­ly in the dose-es­ca­la­tion por­tion of a Phase I/II study for sol­id tu­mors and hema­to­log­i­cal ma­lig­nan­cies, and is slat­ed to en­ter Phase II in the sec­ond half of this year.
In com­bi­na­tion with oth­er chemother­a­pies or PARP in­hibitors, it could act as a "syn­er­gis­tic dou­ble punch," Ren­schler said. The oth­er drug would in­duce DNA dam­age, while the RAD51 in­hibitor would in­hib­it the re­pair.
Some of the Se­ries C mon­ey will fi­nance IND-en­abling stud­ies for CYT-1853, what Ren­schler called the com­pa­ny's "sec­ond-gen­er­a­tion" RAD51 in­hibitor. Cyteir al­so has an undis­closed com­pound for sol­id tu­mors up its sleeve, for which it plans to launch IND-en­abling stud­ies in 2023.
In ad­di­tion, the 25-per­son com­pa­ny says it's look­ing to dou­ble its head count this year.
The syn­thet­ic lethal­i­ty space has been heat­ing up. An­ti­cancer Bio­science launched ear­li­er this week with $21 mil­lion from pri­vate Chi­nese in­vestors to stand shoul­der to shoul­der with US syn­thet­ic lethal­i­ty play­ers like Re­pare, Ar­tios, Ideaya and Cyteir. Back in June, Glax­o­SmithK­line R&D chief Hal Bar­ron front­ed $120 mil­lion cash to part­ner with Ideaya, promis­ing an­oth­er $940 mil­lion to $960 mil­lion in com­bined de­vel­op­ment and reg­u­la­to­ry mile­stones for each prod­uct to suc­cess­ful­ly emerge on­to the mar­ket.
RA Cap­i­tal Man­age­ment led Cyteir's Se­ries C with Janus Hen­der­son In­vestors, Acu­ta Cap­i­tal Part­ners, Al­ly Bridge Group, Avid­i­ty Part­ners, Am­ple Plus Fund, and CaaS Cap­i­tal Man­age­ment. No­vo Hold­ings, Ven­rock, Light­stone Ven­tures, DROIA Ven­tures, Os­age Uni­ver­si­ty Part­ners (OUP), and oth­er undis­closed in­vestors chipped in.
A cor­rec­tion has been made to Kevin Mills' ti­tle, and the spelling of CYT-0851 on sec­ond ref­er­ence.