With deep ties to Chi­na, Vi­vace ex­its stealth mode with a lead can­cer pro­gram, plat­form and $40M
It's not un­usu­al for in­vestors to qui­et­ly seed a stealth biotech long enough to see if they're on to some­thing, then de­but the com­pa­ny with a Se­ries A. In Vi­vace Ther­a­peu­tics' case, the West Coast biotech wait­ed for the Se­ries B, flesh­ing out a lead pro­gram and a plat­form tech­nol­o­gy to help it stand out in a crowd of star­tups.
In the process, back­ers have ex­pand­ed the syn­di­cate to in­clude a line­up of transpa­cif­ic in­vestors drawn to a com­pa­ny with roots in Chi­na as well as Cal­i­for­nia, spawn­ing a new kind of vir­tu­al com­pa­ny with a hand­ful of full­time staffers and some high-pro­file sci­en­tif­ic founders with their own cross-cul­tur­al back­grounds that fit this com­pa­ny per­fect­ly.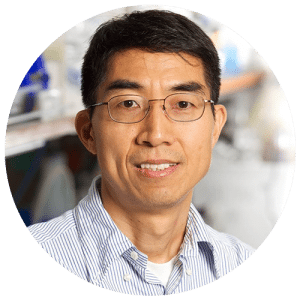 Kun-liang Guan
Kun-liang Guan at UC San Diego opened the doors at Vi­vace with re­search that led to a lead ther­a­py that tar­gets the Hip­po-YAP sig­nal­ing path­way, a new ap­proach to treat­ing can­cer. Bin Liu, a pro­fes­sor at UC San Fran­cis­co with a well es­tab­lished en­tre­pre­neur­ial record of his own in biotech, of­fered the plat­form tech, fo­cus­ing on bis­pe­cif­ic an­ti­bod­ies tout­ed with "su­per po­tent" qual­i­ties de­signed to pro­mote bind­ing "in a near­ly ir­re­versible and cell-type spe­cif­ic man­ner to tar­get cells."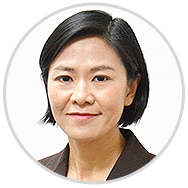 Sofie Qiao
The CEO is Sofie Qiao, who spent time as man­ag­ing di­rec­tor at WuXi Ven­tures, the ven­ture arm of WuXi CEO Ge Li, who runs a large CRO that's been lend­ing con­sid­er­able as­sis­tance on the con­tract­ing side as the biotech gets es­tab­lished. Qiao brought in Leonard Post as CSO, a log­i­cal pick af­ter the two built Lead Ther­a­peu­tics, the com­pa­ny that first de­vel­oped ta­la­zoparib, a PARP in­hibitor that was scooped up by Bio­Marin, lat­er ac­quired by Medi­va­tion and then bagged by Pfiz­er in a $14 bil­lion buy­out.
Back in 2015, Qiao, WuXi and Canaan came in on the $15 mil­lion A round used to found the com­pa­ny. To­day, they're pulling the veil off a $25 mil­lion B round as they po­si­tion the com­pa­ny for the clin­ic.
"We de­cid­ed to put the mon­ey in it and see how it goes," Qiao re­calls in telling me the sto­ry about the ear­ly days. "In the past two years we have made a lot of progress."
Post tells me they start­ed off with an in­hi­bi­tion ef­fort, lat­er adding an ac­ti­va­tor as well. "That was not an easy thing to do," he notes. There are no ob­vi­ous drug­gable tar­gets in the path­way, he adds, but they do have com­pounds that are do­ing the trick in pre­clin­i­cal work, which is about as de­tailed as he wants to get right now.
All the founders in Vi­vace were born in Chi­na, but have deep aca­d­e­m­ic and fi­nan­cial ties in the US. Now they are wel­com­ing Cen­o­va Cap­i­tal as the lead in­vestor in the B round, in­clud­ing Se­quoia Cap­i­tal Chi­na in a syn­di­cate that count­ed Tim Shan­non at Canaan, WuXi Health­care Ven­tures and Mis­sion Bay Cap­i­tal.
Vi­vace has a staff of 6 now, which may grow just a bit. Qiao and Post sound hap­py with their ex­pe­ri­ence run­ning a cap­i­tal-ef­fi­cient vir­tu­al biotech with help in Chi­na, a mod­el they first pur­sued at Lead. They want to im­prove on that mod­el, not break the mold.