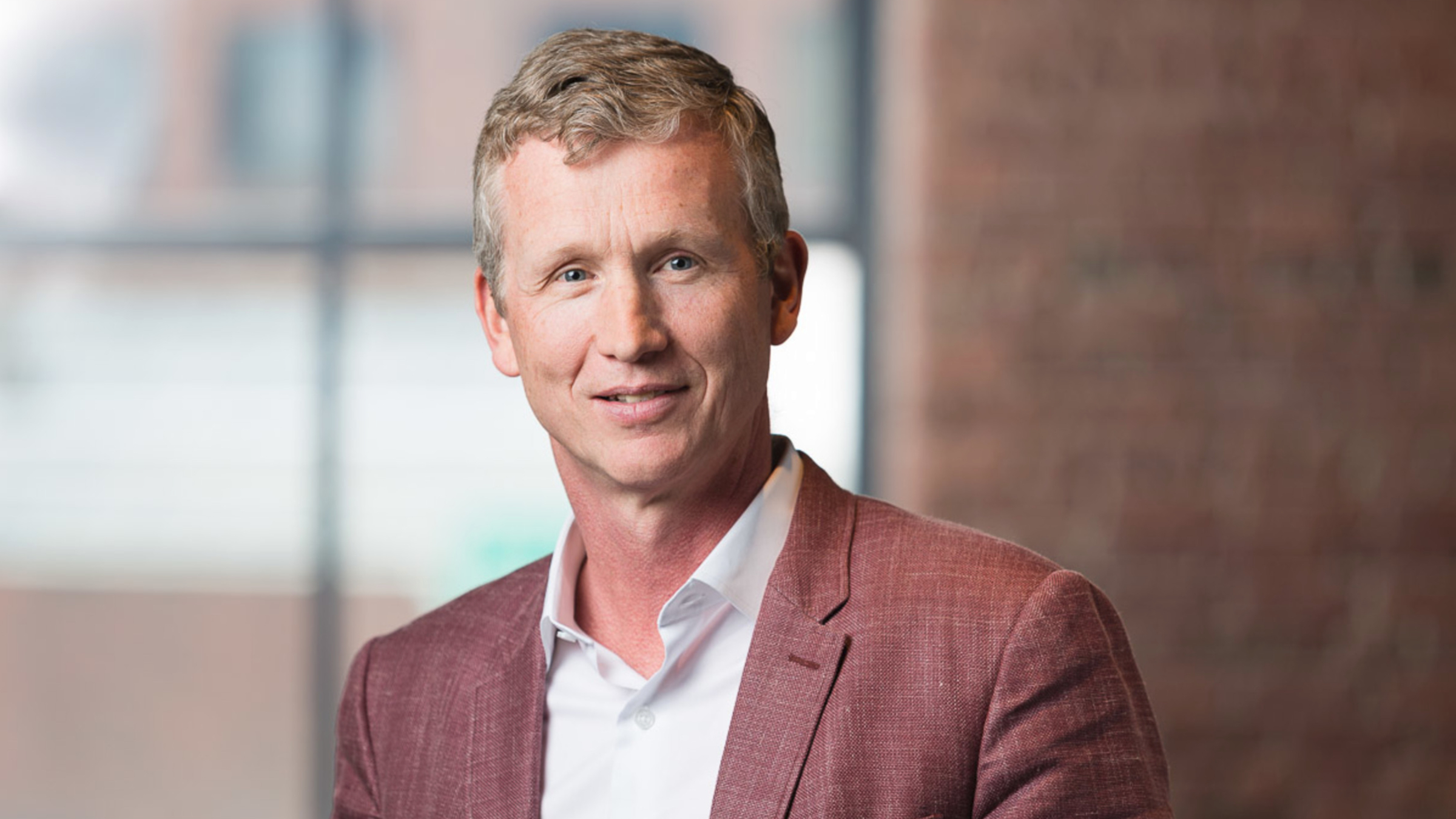 Gilmore O'Neill, incoming Editas Medicine CEO
With Ed­i­tas' third CEO in as many years, ex­pect a new CMO and new de­vel­op­ment part­ners
Sarep­ta Ther­a­peu­tics CMO Gilmore O'Neill will take over as CEO and pres­i­dent of CRISPR biotech Ed­i­tas Med­i­cine on June 1.
But al­ready in the hours since be­ing an­nounced, O'Neill has been hear­ing from his net­work on who could po­ten­tial­ly be the new CMO at the gene edit­ing com­pa­ny he's about to helm. Lisa Michaels was fired from the med­ical chief post in ear­ly Feb­ru­ary, with­out pub­lic ex­pla­na­tion, as part of a re­build­ing of the C-suite.
Hir­ing a new CMO will be one of O'Neill's top pri­or­i­ties when he takes over the C-suite posts from ex­ec­u­tive chair Jim Mullen, who was in the post for the past 14 months, the two said in a joint in­ter­view with End­points News. The pair know each oth­er well and will have few kinks to work out in the tran­si­tion pe­ri­od be­cause of their pri­or time to­geth­er at Bio­gen in the aughts, where Mullen was CEO and O'Neill held var­i­ous VP and SVP posts.
"The com­pa­ny hasn't been as crisp on ex­e­cu­tion as it just needs to be, should be, has to be," Mullen said of the lead­er­ship tran­si­tion. Ed­i­tas' shares $ED­IT were down about 5.5% Thurs­day morn­ing. As ex­ec­u­tive chair, he'll spend more time on "in­vestor de­vel­op­ment, think­ing about some pol­i­cy de­vel­op­ment, look­ing over the hori­zon at the days when we may start to com­mer­cial­ize prod­ucts."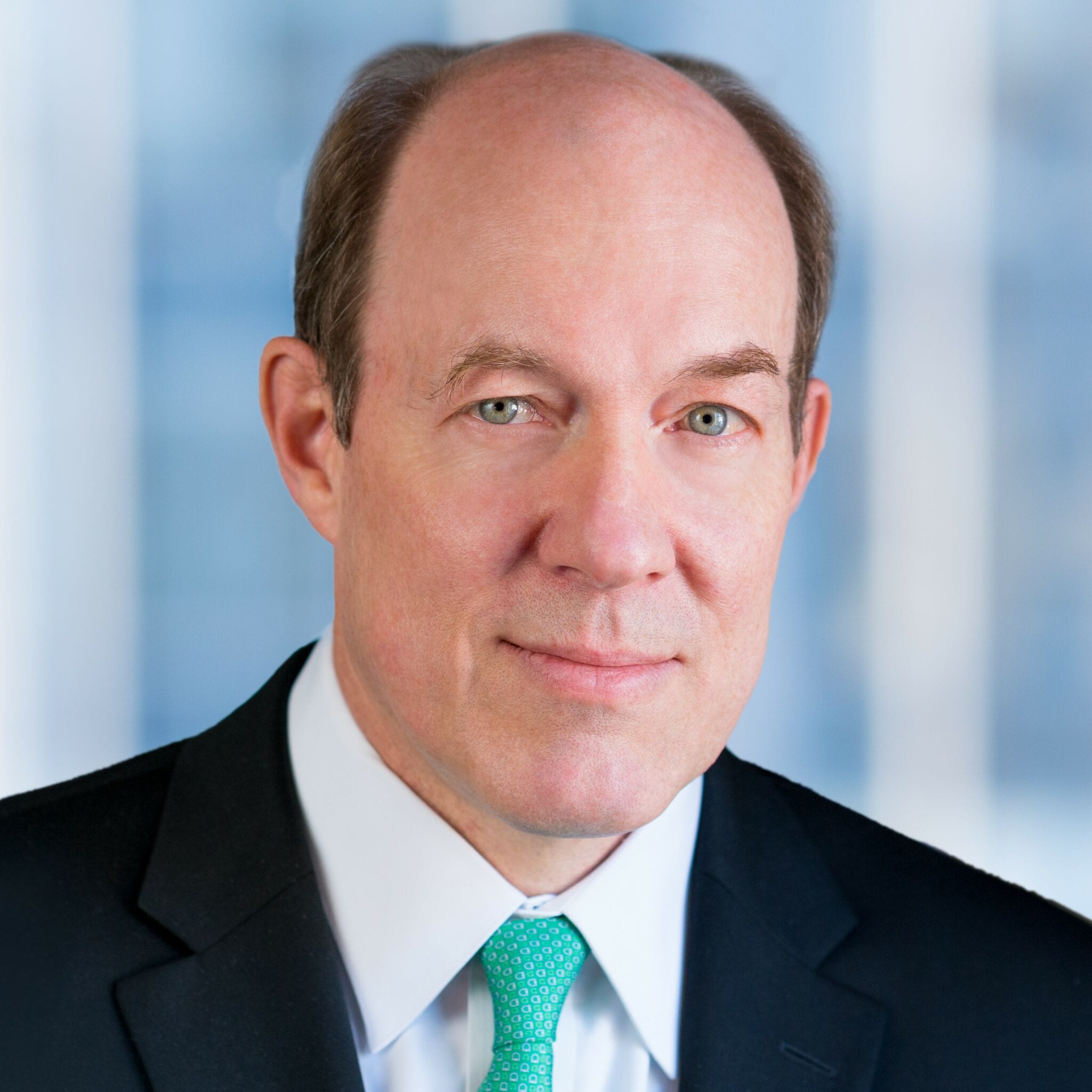 Jim Mullen
Busi­ness de­vel­op­ment and cap­i­tal rais­ing will be ad­di­tion­al fo­cus­es on "day one," O'Neill said. His pre­de­ces­sor said Ed­i­tas has "not been as ac­tive or as pro­duc­tive on the busi­ness de­vel­op­ment front" as it could have been. The biotech will look to shore up ex­per­tise via part­ner­ing on its en­gi­neered NK cell pro­grams be­cause of the space's "uber com­pet­i­tive" and ex­pen­sive na­ture, Mullen said. In­bound in­ter­est is al­so flow­ing in from drug de­vel­op­ers look­ing to pair up their ther­a­peu­tics with Ed­i­tas' edit­ing ma­chin­ery and tech, he added.
O'Neill was al­so look­ing for a new part­ner over the past few months. His job search was laser-fo­cused on CEO posts.
"Ed­i­tas jumped off the page at me just as an enor­mous­ly ex­cit­ing op­por­tu­ni­ty. Why? The tech­nol­o­gy. It has un­lim­it­ed, re­al­ly, po­ten­tial and then the com­pa­ny it­self there [is] dif­fer­en­ti­at­ed core ex­per­tise in the com­pa­ny around nu­cle­as­es en­hance­ments, around guide RNA chem­istry and de­sign, as well as ex­pe­ri­ences with dif­fer­ent de­liv­ery method­olo­gies," O'Neill said.
He in­her­its a nine-year-old biotech found­ed with the po­ten­tial to be a pi­o­neer in the CRISPR field. The com­pa­ny was born out of the sci­ence from CRISPR and gene edit­ing lead­ers Feng Zhang, George Church, J. Kei­th Joung and David Liu.
But the com­pa­ny has had on­ly a few clin­i­cal tri­al da­ta re­leas­es since en­ter­ing hu­man stud­ies. The com­pa­ny pre­sent­ed some ini­tial da­ta on ED­IT-101 for Leber con­gen­i­tal amau­ro­sis, a rare ge­net­ic vi­sion-loss dis­or­der, in Oc­to­ber 2021. And this week, the biotech said it be­came the first to test a CRISPR gene edit­ing med in vi­vo in a pe­di­atric pa­tient with ED­IT-101. Ed­i­tas be­gan test­ing ED­IT-101 in Ju­ly 2019 with part­ner Al­ler­gan, but Ab­b­Vie ditched the deal in Au­gust 2020.
Al­so this year, Ed­i­tas will be­gin test­ing its sec­ond pro­gram, ED­IT-301, in pa­tients with sick­le cell dis­ease and in an­oth­er study in pa­tients with trans­fu­sion-de­pen­dent be­ta tha­lassemia.
O'Neill has been CMO and EVP of R&D at Sarep­ta since June 2018, where he's con­tributed to the Cam­bridge, MA biotech's gene ther­a­pies for Duchenne mus­cu­lar dy­s­tro­phy, Amondys and Vyondys. Ed­i­tas al­so tout­ed O'Neill's work on Bio­gen's spinal mus­cu­lar at­ro­phy drug Spin­raza and MS ther­a­pies Ple­gridy and Tec­fidera.
He's the third new CEO since 2019. Mullen took over in Feb­ru­ary 2021, when Cyn­thia Collins de­part­ed fol­low­ing a two-year stint af­ter Ka­trine Bosley's ex­it in Jan­u­ary 2019. Mul­ti­ple oth­er sci­ence and med­ical chiefs have packed up their bags in re­cent years, too.
"The first thing to start with on long-term vi­a­bil­i­ty is to have some­body that's younger, which prob­a­bly doesn't nec­es­sar­i­ly in­clude me," Mullen jok­ing­ly said.