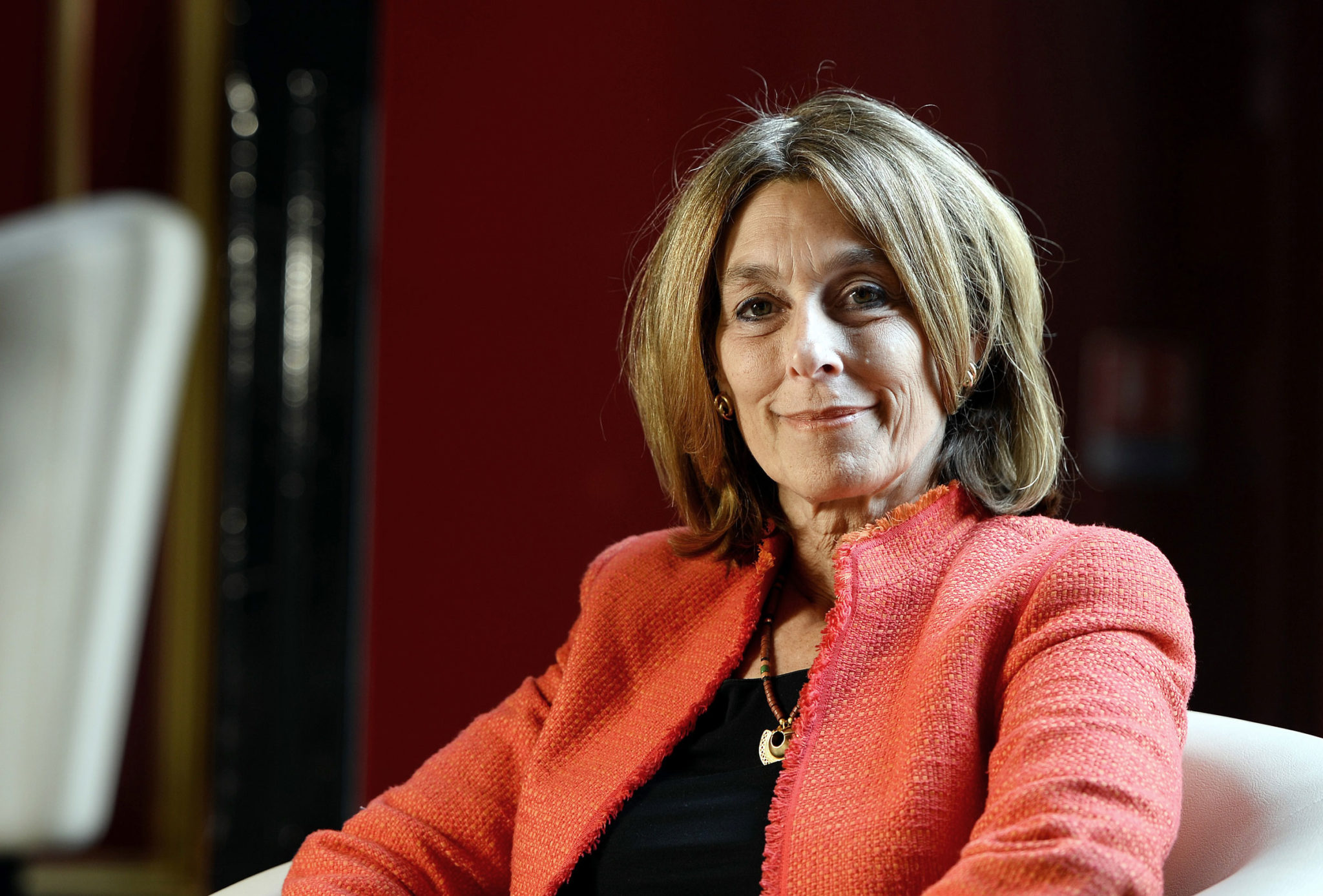 Laurie Glimcher, Dana-Farber president and CEO (Getty Images)
With its rank-and-file churn­ing out star­tups, Dana-Far­ber launch­es ven­ture fund to cap­i­tal­ize on that suc­cess
The pace of in­no­va­tion at the Dana-Far­ber Can­cer In­sti­tute in re­cent years has seen a wave of star­tups launch with IP or lead­er­ship sourced from the non­prof­it's ranks. Now, look­ing for its own re­turns on that suc­cess, Dana-Far­ber has launched a new ven­ture fund to in­vest in those fledg­ling busi­ness­es.
On Thurs­day, Dana-Far­ber un­veiled Bin­ney Street Cap­i­tal — its first-ever ven­ture fund. Roche and Ver­i­ly vet­er­an Lu­ba Green­wood has been tapped to lead the fund, which was named af­ter the lo­ca­tion of the in­sti­tute's Boston site.
"We're re­al­ly ex­cit­ed that we can re­al­ly cat­alyze the mis­sion, ba­si­cal­ly, that the Dana Far­ber has," Green­wood said. "This fund is all to sup­port our mis­sion to find cures for can­cer, so we're very pas­sion­ate about that," she added lat­er.
In­vest­ments will be made in eight to 10 star­tups with ties to Dana-Far­ber over the next three years, rang­ing from $250,000 to $2 mil­lion. While the main fo­cus will be ther­a­peu­tics, Dana-Far­ber will al­so con­sid­er nov­el di­ag­nos­tics, dig­i­tal health and ser­vices com­pa­nies.
"We must com­mit all the re­sources we can to re­duce the bur­den of can­cer, in the clin­ic and in our lab­o­ra­to­ries," Dana-Far­ber pres­i­dent and CEO Lau­rie Glim­ch­er said in a state­ment.
To be con­sid­ered, star­tups must have been ei­ther been cre­at­ed with in­tel­lec­tu­al prop­er­ty from Dana-Far­ber or co-found­ed by one of the in­sti­tute's in­ves­ti­ga­tors. Dana-Far­ber says its re­search and in­tel­lec­tu­al prop­er­ty has helped launch more than 11 star­tups in the last three years alone.
"The sci­ence has to be dif­fer­en­ti­at­ed, it has to be tru­ly break-through…" Green­wood said. "So ba­si­cal­ly the best of the best in on­col­o­gy and im­munol­o­gy."
Since 2013, Se­ries A in­vest­ments in on­col­o­gy have out­paced all oth­er in­di­ca­tions in deals and dol­lars, ac­cord­ing to Sil­i­con Val­ley Bank's 2020 an­nu­al re­port. That is, un­til 2019, when on­col­o­gy was out­raised by plat­form com­pa­nies. The can­cer space still at­tract­ed $835 mil­lion in Se­ries A cash, though — hun­dreds of mil­lions of dol­lars more than the amounts raised in neu­rol­o­gy and or­phan/rare dis­eases, ac­cord­ing to SVB.
Back in Oc­to­ber, MD An­der­son launched the Can­cer Fo­cus Fund in con­junc­tion with The Fo­cus Fund. They start­ed off with more than $50 mil­lion in ini­tial cap­i­tal to ad­vance in­ves­ti­ga­tion­al can­cer ther­a­pies from late pre­clin­i­cal de­vel­op­ment through Phase I and Phase Ib/II clin­i­cal tri­als.
"With this new Fund, Dana-Far­ber can in­vest in start-up com­pa­nies and lever­age our rights to par­tic­i­pate in sub­se­quent fi­nanc­ing rounds," said Les­ley Solomon, Dana-Far­ber's chief in­no­va­tion of­fi­cer. "Sup­port­ing in­no­v­a­tive tech­nolo­gies that pro­vide new treat­ments and cures for can­cer will ben­e­fit patents all over the world. In ad­di­tion, the Fund will pro­vide in­vest­ment re­turns to sup­port on­go­ing dis­cov­ery at the In­sti­tute."