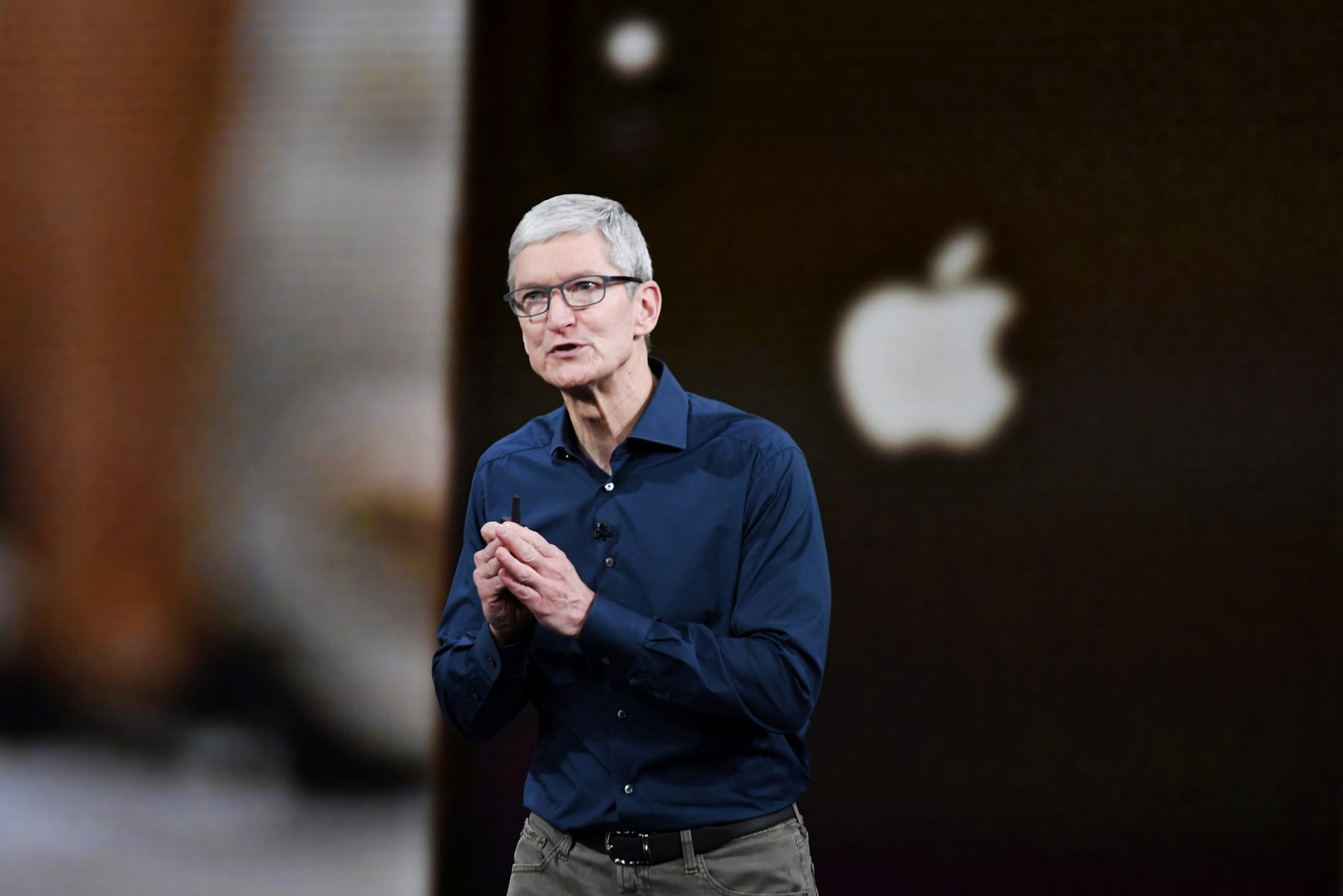 With J&J deal to as­sess val­ue of Ap­ple watch in atri­al fib­ril­la­tion, tech gi­ant for­ti­fies its for­ay in­to health­care
Last week Ap­ple CEO Tim Cook said that in the fu­ture, when we all look back at his com­pa­ny, its great­est con­tri­bu­tion to mankind will have been about health. And now in a sig­nif­i­cant step to­wards Cook's vi­sion, the phar­ma ma­jor John­son & John­son $JNJ has agreed to work with the Cu­per­ti­no-based tech gi­ant to test the di­ag­no­sis and out­comes of AFib pa­tients in a clin­i­cal tri­al.
The lat­est it­er­a­tion of Ap­ple Watch drew gasps of in­trigue when it was re­vealed the de­vice con­tained a sim­ple elec­tro­car­dio­gram able to de­tect signs of atri­al fib­ril­la­tion (AFib) — a com­mon heart con­di­tion that rais­es the risk of stroke and is typ­i­cal­ly seen in the el­der­ly. While the FDA signed off on the sen­sor — Ap­ple has been care­ful to un­der­score that the watch can't di­ag­nose any­thing or re­place a doc­tor.
Ap­ple has al­ready sunk its talons in­to the health in­sur­ance in­dus­try — with its health team set­ting up part­ner­ships with Aet­na and Unit­ed Health­care to sub­si­dize the cost of its watch, and is re­port­ed­ly in talks with pri­vate Medicare plans to bring it to at-risk se­niors.
In 2017, the com­pa­ny tied up with Stan­ford Uni­ver­si­ty to eval­u­ate pre­vi­ous edi­tions of the watch in a large-scale heart study, and last year Ap­ple joined forces with med­ical de­vice mak­er Zim­mer Bio­met in a bid to use the health da­ta cap­tured by the watch to de­ter­mine why some pa­tients re­cov­er faster from knee and hip re­place­ments.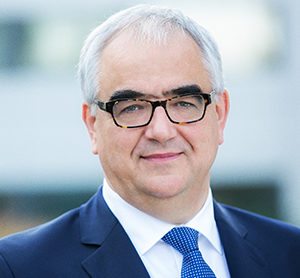 Paul Stof­fels, J&J
The deal with J&J is an­oth­er big step that so­lid­i­fies Ap­ple's — and the larg­er tech sec­tor's — in­creas­ing­ly cozy re­la­tion­ship with the health­care in­dus­try.
De­tails on the de­sign and num­ber of pa­tients to be in­clud­ed in the mul­ti-year study are not clear, but the com­pa­nies said it will take place in the Unit­ed States and en­roll in­di­vid­u­als over the age of 65. The goals of the tri­al in­clude mea­sur­ing the out­comes of a heart health en­gage­ment pro­gram with ir­reg­u­lar rhythm no­ti­fi­ca­tions on the watch, and as­sess­ing the im­pact of a med­ica­tion ad­her­ence pro­gram us­ing a J&J app.
AFib is the most com­mon form of heart ar­rhyth­mia that typ­i­cal­ly af­fects the el­der­ly, and some peo­ple who have it don't ex­pe­ri­ence any symp­toms, mak­ing its di­ag­no­sis tricky. Be­tween 2.7–6.1 mil­lion Amer­i­cans are af­flict­ed with the con­di­tion, ac­cord­ing to the CDC. As the US pop­u­la­tion ages, those num­bers are set to rise.
"Too many peo­ple liv­ing with AFib are un­aware of their risk, and ear­li­er de­tec­tion, di­ag­no­sis and treat­ment of AFib could sig­nif­i­cant­ly im­prove out­comes. Based on the in­sights gen­er­at­ed through this re­search pro­gram, we may be able to de­vel­op new ways to de­tect oth­er health con­di­tions ear­li­er in the fu­ture that al­so ex­hib­it mea­sur­able phys­i­o­log­i­cal symp­toms," J&J chief sci­en­tif­ic of­fi­cer Paul Stof­fels said in a state­ment.
Tri­als like this one can so­lid­i­fy the po­si­tion of the Ap­ple Watch as a cat­e­go­ry-defin­ing tech­nol­o­gy. All it needs now are the da­ta to prove it.
---
Tim Cook, chief ex­ec­u­tive of­fi­cer of Ap­ple, speaks dur­ing an event at the Steve Jobs The­ater in Cu­per­ti­no Get­ty Im­ages