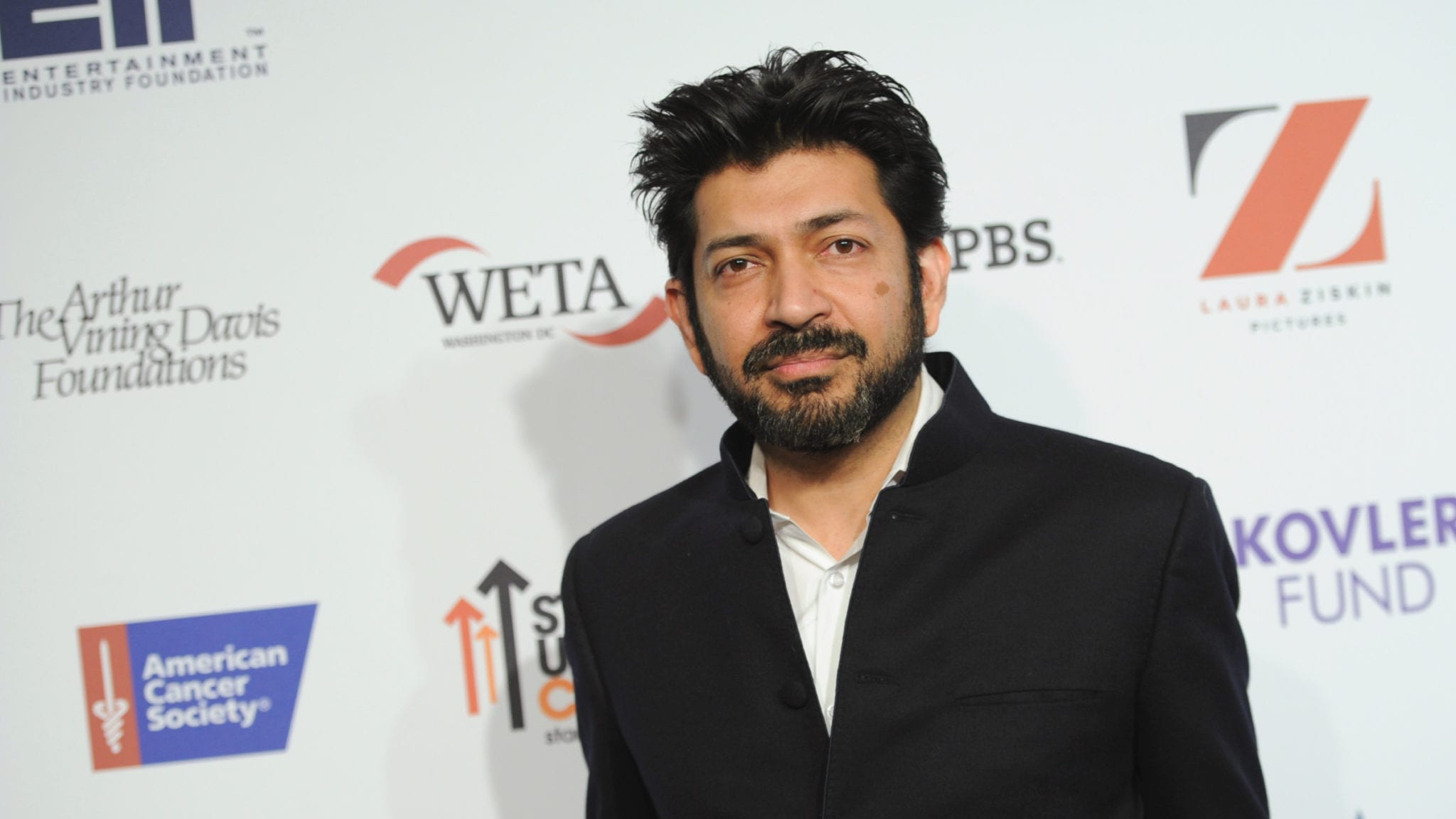 Siddhartha Mukherjee (Evan Agostini/Invision/AP)
With lessons learned from Vor, Sid­dhartha Mukher­jee takes a dif­fer­ent route to tar­get sol­id tu­mors with start­up Myeloid
Sid­dhartha Mukher­jee is a busy man these days.
The Pulitzer Prize-win­ning au­thor, Co­lum­bia pro­fes­sor, on­col­o­gist, hema­tol­o­gist and lead­ing can­cer re­searcher in 2016 launched Vor, a Cam­bridge, MA-based start­up fo­cused on a new can­cer treat­ment in which cell sur­face anti­gens such as CD33 are re­moved from hematopoi­et­ic stem cells. They can then un­leash a CAR-T ther­a­py — made from T cells in a pa­tient's blood and ge­net­i­cal­ly en­gi­neered to hunt for the anti­gens — to treat can­cer us­ing the body's own im­mune sys­tem with­out at­tack­ing healthy cells that would've shared those anti­gens.
Now, Mukher­jee is adding a new start­up to his plate, still fo­cused on treat­ing can­cer us­ing the im­mune sys­tem. But this time, his fo­cus is on types of can­cers that have demon­strat­ed they can't be cured by the CAR-T cell tech­nol­o­gy he pri­or­i­tizes at Vor.
This start­up, al­so based in Cam­bridge, is called Myeloid Ther­a­peu­tics, named for the spe­cif­ic cells which play a crit­i­cal role in a new ther­a­py found­ed by Mukher­jee and renowned bio­chemist Ronald Vale. The two are backed by over $50 mil­lion in Se­ries A fund­ing from around the bio­phar­ma in­dus­try, led by New­path Part­ners out of Boston.
Mukher­jee told End­points News in an in­ter­view that us­ing myeloid cells to tar­get can­cers — most­ly those in sol­id tu­mors — has the po­ten­tial to meet an "enor­mous" un­met med­ical need.
"Most sol­id can­cers such as ovar­i­an can­cer or col­orec­tal can­cer or esophageal can­cer for what­ev­er rea­son are not amenable to CAR-T cell ther­a­py or to so-called check­point in­hibitor ther­a­pies, which ac­ti­vat­ed T cells against these can­cers," he said. "We now know a lot about why, and that's be­cause when you look at these can­cers, even af­ter you treat them with these (ther­a­pies), you find that they form a kind of shell and re­sis­tance shell around the can­cer … which ex­clude T cells from en­ter­ing the tu­mor."
It's al­most like the shell on the out­side of a Star Wars bat­tle­ship, Mukher­jee said.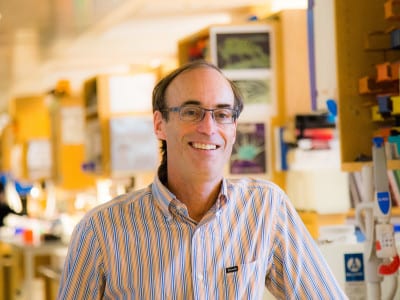 Ronald Vale
This is where myeloid cells come in­to play. Un­like T cells, myeloid cells are ac­tu­al­ly "in­trin­si­cal­ly de­signed" to pen­e­trate sol­id can­cer tu­mors, he said, as if they have a free pass to in­vade the mass and sur­vey what's hap­pen­ing in­side of it.
Mukher­jee and Vale dis­cov­ered that they could ge­net­i­cal­ly en­gi­neer re­cep­tors in the myeloid cells to not on­ly pen­e­trate a tu­mor, but to rec­og­nize the tu­mor and be ac­ti­vat­ed by the tu­mor it­self. In oth­er words, the tech­nol­o­gy bridges the gap be­tween the hu­man body's in­nate im­mune sys­tem, which can gen­er­al­ly scan the body for virus­es and the like, and the im­mune sys­tem's ca­pac­i­ty to rec­og­nize and lat­er at­tack can­cer cells.
Thus be­came Myeloid There­apeu­tics.
"Those were the two cru­cial in­sights that drove this com­pa­ny and the ther­a­pies that this com­pa­ny is pro­duc­ing," Mukher­jee said. "The fact that you can take the in­nate im­mune sys­tem, which is not de­signed to rec­og­nize one par­tic­u­lar virus or mi­crobe or can­cer, but en­gi­neer the im­mune sys­tem to rec­og­nize can­cer and be­come ac­ti­vat­ed by the can­cer … We're en­abling the most an­cient part of the im­mune sys­tem to be­come can­cer-spe­cif­ic and can­cer-ac­ti­vat­ed."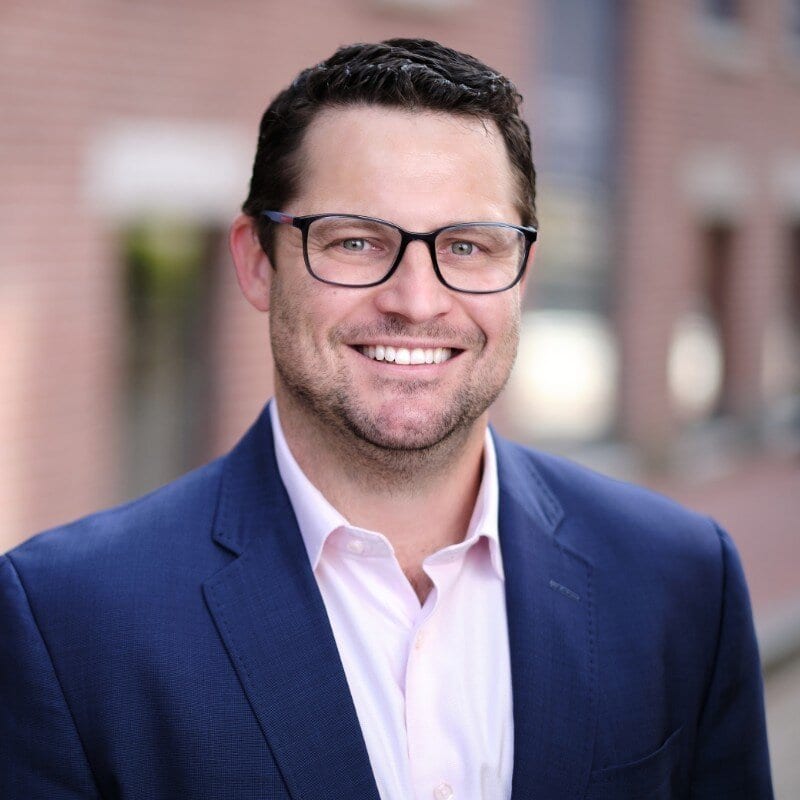 Daniel Getts
Myeloid will ded­i­cate much of the ini­tial $50 mil­lion fund­ing to­ward ini­ti­at­ing clin­i­cal tri­als for its two main pro­grams, which tar­get T cell lym­phoma, glioblas­toma and oth­er sol­id tu­mors. The team will al­so con­tin­ue to de­sign and ad­vance a broad pipeline of tar­get­ed myeloid cell ther­a­pies, in­clud­ing primed myeloid cells, myeloid mul­ti-spe­cif­ic en­gagers and oth­er de­vel­op­ment can­di­dates cre­at­ed with Myeloid's nov­el mR­NA de­liv­ery tech­nolo­gies.
The com­pa­ny ex­pects to en­ter the clin­ic with its two lead pro­grams in glioblas­toma and T cell lym­phoma in 2021.
Myeloid CEO Daniel Getts told End­points that through­out his ca­reer in the biotech in­dus­try, he's been in­volved with oth­er ven­tures that looked at the use of T cells in fight­ing can­cer­ous tu­mors. But be­fore now, it's seemed like the tech­nolo­gies and can­cer reme­dies avail­able were dis­joint­ed, he said. Where Myeloid hopes to be dif­fer­ent is that it com­bines the con­cepts of those past ther­a­pies in­to a sin­gle ther­a­peu­tic through the myeloid-cell mech­a­nism.
"I think the pow­er of what we have is un­sur­passed right now. And, you know, we're ben­e­fi­cia­ries," Getts said. "We're stand­ing on the shoul­ders of a lot of these oth­er gene en­gi­neer­ing com­pa­nies be­cause they're show­ing the world what's pos­si­ble."