With one BLA at the FDA, Kite hus­tles along im­pres­sive new leukemia da­ta and sounds a note of cau­tion on safe­ty
CHICA­GO — With its lead pro­gram for non-Hodgkin lym­phoma in front of FDA re­view­ers, Kite Phar­ma $KITE to­day up­dat­ed their Phase I CAR-T study on re­lapsed cas­es of acute lym­phoblas­tic leukemia, not­ing a strik­ing­ly high com­plete re­mis­sion rate of 73% as they con­tin­ue to work on im­prov­ing the safe­ty pro­file of their ther­a­py.
The study in­clud­ed 11 pa­tients in the Phase I por­tion of ZU­MA-3. Com­plete re­mis­sions — with the re­spon­ders all test­ing neg­a­tive for min­i­mal resid­ual dis­ease with few or no can­cer cells in cir­cu­la­tion — were be­ing tracked that last­ed from 2 to more than 7.4 months. And the Phase II tri­al will get un­der­way as Kite looks to ex­pand use of its drug KTE-C19.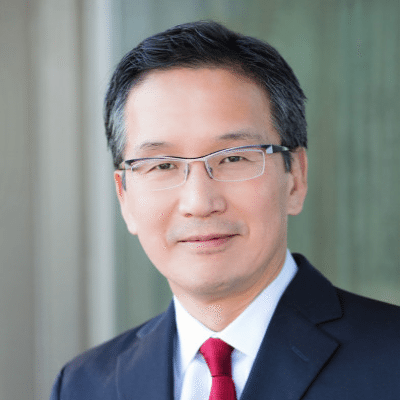 David Chang, Kite
"In many ways it sort of con­firms what we thought we'd see in the clin­i­cal study; very rapid re­sponse in 2 to 4 weeks," Kite CMO David Chang tells me.
Safe­ty, though, re­mains a key con­cern. These CAR-T stud­ies have been marred from the be­gin­ning by com­mon cas­es of cy­tokine re­lease syn­drome. In this tri­al, there were three cas­es of grade three or high­er CRS with one death and six cas­es of grade three or high­er neu­ro­log­i­cal re­ac­tions.
That left Kite look­ing at who should re­ceive tocilizum­ab with­in 36 hours post‐KTE‐C19 in­fu­sion, and a low­er dose of 0.5×10(6) CAR T cells/kg rather than the two dos­es of 2.0×10(6)/kg and 1.0×10(6)/kg used in the first round.
Kite re­cent­ly re­port­ed that one pa­tient died re­cent­ly from cere­bral ede­ma, or brain swelling, in a sep­a­rate tri­al, rat­tling in­vestors who didn't like the com­par­isons to the five cas­es of cere­bral ede­ma that forced Juno to scrap their led pro­gram, leav­ing Kite and No­var­tis alone in the race to a po­ten­tial first ap­proval lat­er this year.
Kite has learned a lot about con­trol­ling safe­ty, says Chang. Dos­ing, get­ting rid of in­fec­tions be­fore treat­ment, prepar­ing to bat­tle back CRS are all part of the game plan now.
Cas­es of cere­bral ede­ma have al­so sparked a de­bate over whether the CD28 cos­tim­u­la­to­ry do­main Kite us­es in their CAR-Ts — in­stead of the 4-1BB do­main No­var­tis us­es — could be re­spon­si­ble. Juno's ini­tial lead ther­a­py al­so used the CD28 cos­tim­u­la­to­ry do­main.
"In a way I can see why some peo­ple would say that, but there's re­al­ly no ba­sis to draw that con­clu­sion," says Chang. He adds that there have been cas­es of cere­bral ede­ma with 4-1BB go­ing back to the ear­ly aca­d­e­m­ic stud­ies.
Chang al­so isn't keen on mak­ing cross-tri­al com­par­isons.
"There's a lot of false con­clu­sions that one can draw," he says. But out­comes can be al­tered by the char­ac­ter­is­tics of the pa­tients re­cruit­ed, whether they were tru­ly chemo re­frac­to­ry or sim­ply re­lapsed, how many times they had re­lapsed on mul­ti­ple lines of ther­a­py and the dis­tri­b­u­tion of dis­ease types, all of which play in­to the da­ta.
Kite has al­so been hon­ing its man­u­fac­tur­ing skills. In this lat­est Phase I the man­u­fac­tur­ing team was able to get the time it takes to make the ther­a­py from pa­tient cells down to six days. Chang says that the com­pa­ny has the vein-to-vein time down to about 17 days, which he be­lieves can still like­ly be im­proved by two or three days.