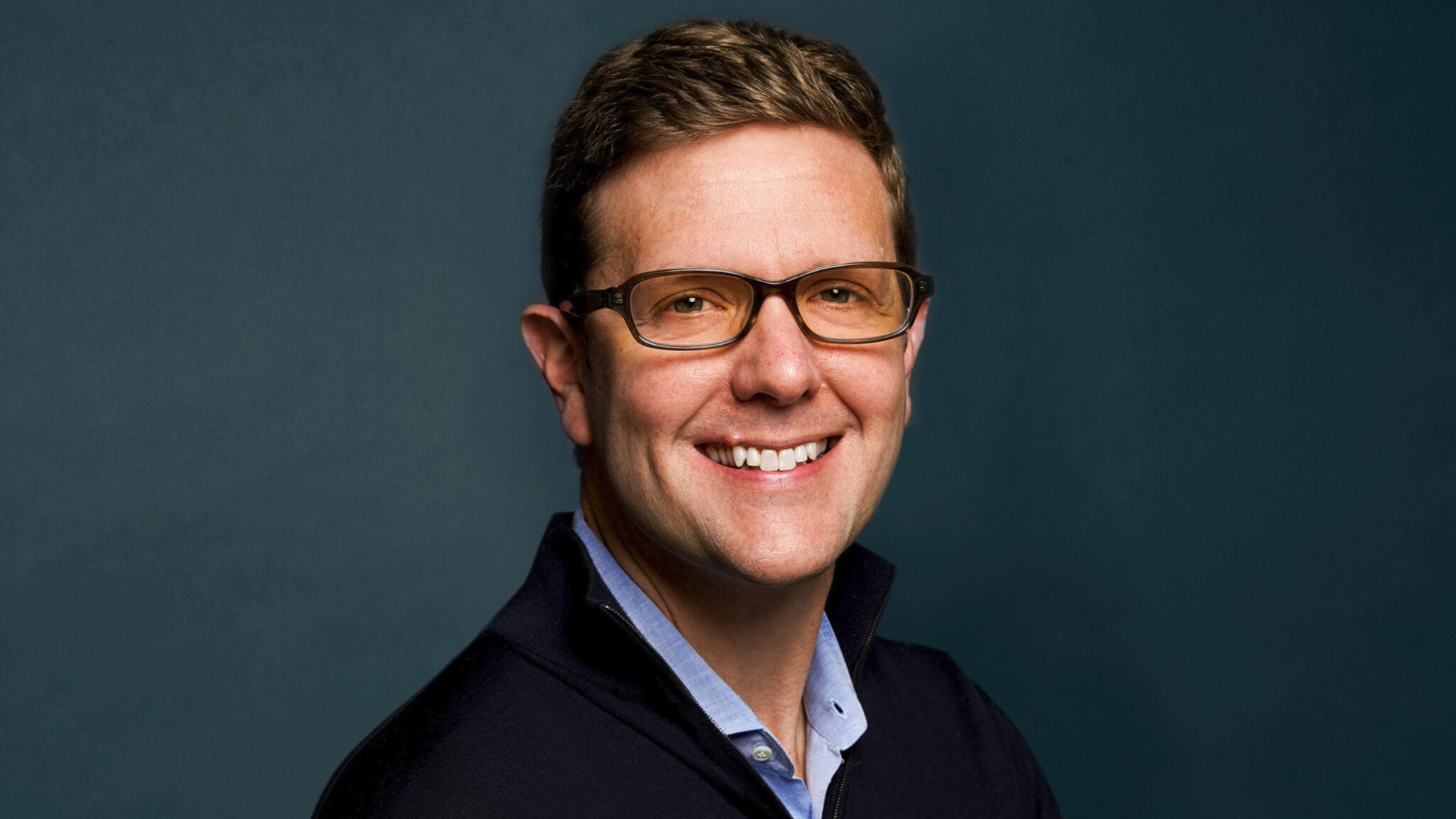 CEO Jeremy Bender (Day One)
With 'rapid' progress of pe­di­atric brain can­cer treat­ment, Day One sees broad ex­cite­ment in new crossover round
Rough­ly nine months af­ter emerg­ing from stealth, Day One Bio­phar­ma­ceu­ti­cals re­turned to the ven­ture cap­i­tal well and came away with a nine-fig­ure prize. And with the hefty crossover round, it rais­es the big ques­tion of whether they're prep­ping an S-1 to en­ter a hot biotech IPO mar­ket.
Day One raised $130 mil­lion in a Se­ries B, the biotech an­nounced Wednes­day, with the fund­ing led by RA Cap­i­tal. The funds will help sup­port a va­ri­ety of pipeline projects, in­clud­ing the de­vel­op­ment of their lead com­pound DAY101 in prepa­ra­tion for a po­ten­tial com­mer­cial launch in 2023.
The rapid progress of that pro­gram ul­ti­mate­ly led to the ex­cite­ment for the round, CEO Je­re­my Ben­der told End­points News, and Day One has now raised a to­tal of $190 mil­lion since late 2019.
"As a re­sult of both some pub­li­ca­tion of da­ta that un­der­pinned the de­vel­op­ment plan, as well as build­ing out the full team in­clud­ing my­self, we start­ed hav­ing dis­cus­sions with in­vestors in Q4," Ben­der said. "Those ac­cel­er­at­ed over time."
Day One's mis­sion is cen­tered around im­prov­ing the land­scape for pe­di­atric can­cers, an area that the com­pa­ny says phar­ma has left be­hind over the last sev­er­al years. Chil­dren rep­re­sent a much small­er pa­tient pool than adults, giv­ing the in­dus­try less mar­ket in­cen­tive, and for years ex­perts have said the bi­ol­o­gy has not been prop­er­ly un­der­stood.
With ad­di­tion­al con­cerns over safe­ty, many pe­di­atric treat­ments end up be­ing re­for­mu­la­tions of adult ther­a­pies like ra­di­a­tion and chemo. But that can come with heavy long-term side ef­fects. Day One aims to fill that gap, bring­ing ef­fec­tive and safe treat­ment specif­i­cal­ly with chil­dren in mind, Ben­der said.
They got start­ed with an old Take­da pro­gram in DAY101, for­mer­ly named TAK-580. The com­pound it­self is a pan-RAF in­hibitor that can cross the blood-brain bar­ri­er, block­ing mu­ta­tions that dri­ve can­cer in both child­hood and adult gliomas.
Day One has made sig­nif­i­cant progress with this pro­gram since it came out of stealth mode last May, Ben­der said, re­cent­ly launch­ing a piv­otal Phase II study in the most com­mon brain tu­mor in chil­dren — pe­di­atric low-grade glioma. Cur­rent­ly, pe­di­atric pa­tients with pLGG don't have much in the way of ef­fec­tive treat­ment, uti­liz­ing typ­i­cal plat­inum-based chemother­a­py in the front­line set­ting with no clear fa­vorite be­yond that.
About a third of pa­tients see their tu­mors ef­fec­tive­ly cured through biop­sies and sur­gi­cal re­moval, Ben­der said, but the "vast ma­jor­i­ty" of the rest go on to re­ceive these sys­temic chemo treat­ments. "It's hard on pa­tients and par­ents, but the on­ly clear stan­dard of care," he said.
The com­pa­ny is look­ing to en­roll 60 pa­tients in a sin­gle-arm, open-la­bel tri­al, which would form the ba­sis for an ap­proval pack­age once the da­ta read out topline re­sults in the sec­ond half of 2022. The ex­per­i­men­tal drug al­so re­ceived break­through ther­a­py des­ig­na­tion from the FDA in the fall, and it was around that time when Se­ries B in­ter­est from VCs start­ed ramp­ing up.
With Wednes­day's fund­ing, Day One has enough run­way to get through the end of 2022 and through the Phase II read­out "at min­i­mum," Ben­der said. Should every­thing go well with the study, a com­mer­cial launch of DAY101 could be in the cards as ear­ly as 2023.
Day One is al­so look­ing at test­ing this pro­gram in adult sol­id tu­mors with RAF-al­tered mu­ta­tions, and ex­pects to launch a Phase II study with the fund­ing. The can­di­date had pre­vi­ous­ly been test­ed in melanoma, but not yet in the adult brain can­cer set­ting.
But the main mis­sion re­mains fo­cused on chil­dren, and there is clear en­thu­si­asm sur­round­ing DAY101 as ev­i­denced by Wednes­day's raise, Ben­der said.
In ad­di­tion to RA Cap­i­tal, oth­er new in­vestors in­clud­ed Box­er Cap­i­tal, BVF Part­ners, Franklin Tem­ple­ton, Janus Hen­der­son In­vestors, Per­cep­tive Ad­vi­sors, T. Rowe Price and As­so­ci­ates and Viking Glob­al In­vestors. Ex­ist­ing in­vestors in Canaan, Ac­cess Biotech­nol­o­gy and At­las Ven­ture al­so par­tic­i­pat­ed in the round.