With re­lo­ca­tion vote loom­ing, the EMA is open­ly fret­ting as cities jock­ey for at­ten­tion
The biggest de­ci­sion that the EMA faces has noth­ing to do with any drug an­gling for a Eu­ro­pean ap­proval or how it's do­ing rel­a­tive to the FDA in pro­vid­ing ef­fi­cient prod­uct re­views. In 10 days the EU will vote on which of the 19 prospec­tive cities will win the right to host the agency in one of the most hot­ly con­test­ed com­pe­ti­tions to come out of the UK's vote in fa­vor of Brex­it.
The win­ner will im­me­di­ate­ly get the full at­ten­tion of the lead­ers of the EMA, who have a list of de­mands ready to go.
In this case, though, the Lon­don-based or­ga­ni­za­tion now re­sid­ing on Ca­nary Wharf is ab­solute­ly pow­er­less. So it's been do­ing the on­ly thing it's able to do — fu­ri­ous­ly flag­ging in­ter­nal fears that a po­lit­i­cal de­ci­sion will force them in­to some back­wa­ter lo­ca­tion in East­ern Eu­rope with­out a suit­able place to do gov­ern­ment busi­ness.
From their state­ment Wednes­day:
The most press­ing is­sue that needs the im­me­di­ate at­ten­tion of EMA and the host coun­try is the Agency's new premis­es.
Just fit­ting out its new head­quar­ters will take 12 to 15 months, says the EMA. Build­ing one in time will re­quire fast ac­tion and a hur­ry-up con­struc­tion sched­ule. Up to 900 house­holds will have to be moved — un­less the EU goes with an un­wel­come lo­ca­tion, in which case a ma­jor­i­ty of the EMA's staff say they'll just find oth­er jobs.
And school­ing for hun­dreds of their chil­dren? That all has to start be­ing sort­ed out in a mat­ter of months.
The EMA has made its pref­er­ences clear, rank­ing all 19 cities from A — with Am­s­ter­dam in the top 5 — to Z; for Za­greb in the bot­tom five.
What will the EU do? No one re­al­ly knows, giv­en the rules around the No­vem­ber 20 bal­lot. And that like­ly isn't help­ing mat­ters in­side a jit­tery EMA.
"It'll be a blood­bath," one anony­mous se­nior diplo­mat told Reuters. "Every­one will be fight­ing their cor­ner. It will have noth­ing to do with the mer­its of these cities."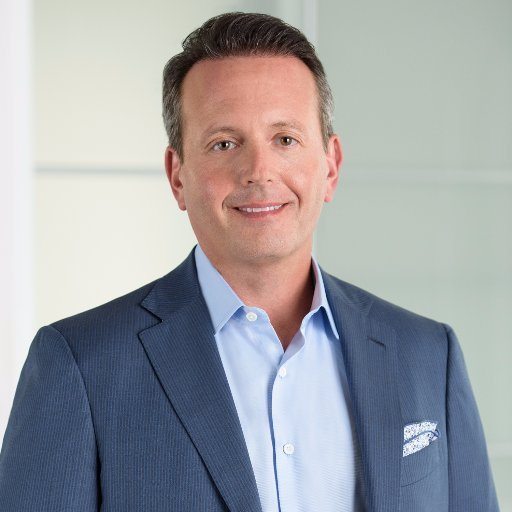 Brent Saun­ders
That won't calm any fears at the EMA. But this is one de­bate where every­one has a strong opin­ion.
Al­ler­gan CEO Brent Saun­ders, for ex­am­ple, is do­ing what he can this week to steer the EMA to Dublin — a rather weak num­ber 9 on the EMA's list. Al­ler­gan is based in Ire­land pri­mar­i­ly for tax rea­sons, along with a num­ber of oth­er bio­phar­ma com­pa­nies, but that doesn't make Saun­ders' list of every­thing the coun­try has go­ing for it.
We chose Ire­land as our home be­cause of its com­mit­ment to sci­en­tif­ic ad­vance­ment, its tech-savvy work­force, gov­ern­ment in­tegri­ty, qual­i­ty of life, com­mit­ment to the Eu­ro­pean Union and ex­cel­lent air­line con­nec­tions to Eu­rope and Amer­i­ca.
And be­sides, every­one speaks Eng­lish and you can hop on a flight to Lon­don al­most any­time.
We'll know in 10 days just how im­por­tant that is to the EU.
---
Im­age: The EMA's cur­rent HQ in Lon­don's Ca­nary Wharf Shut­ter­stock