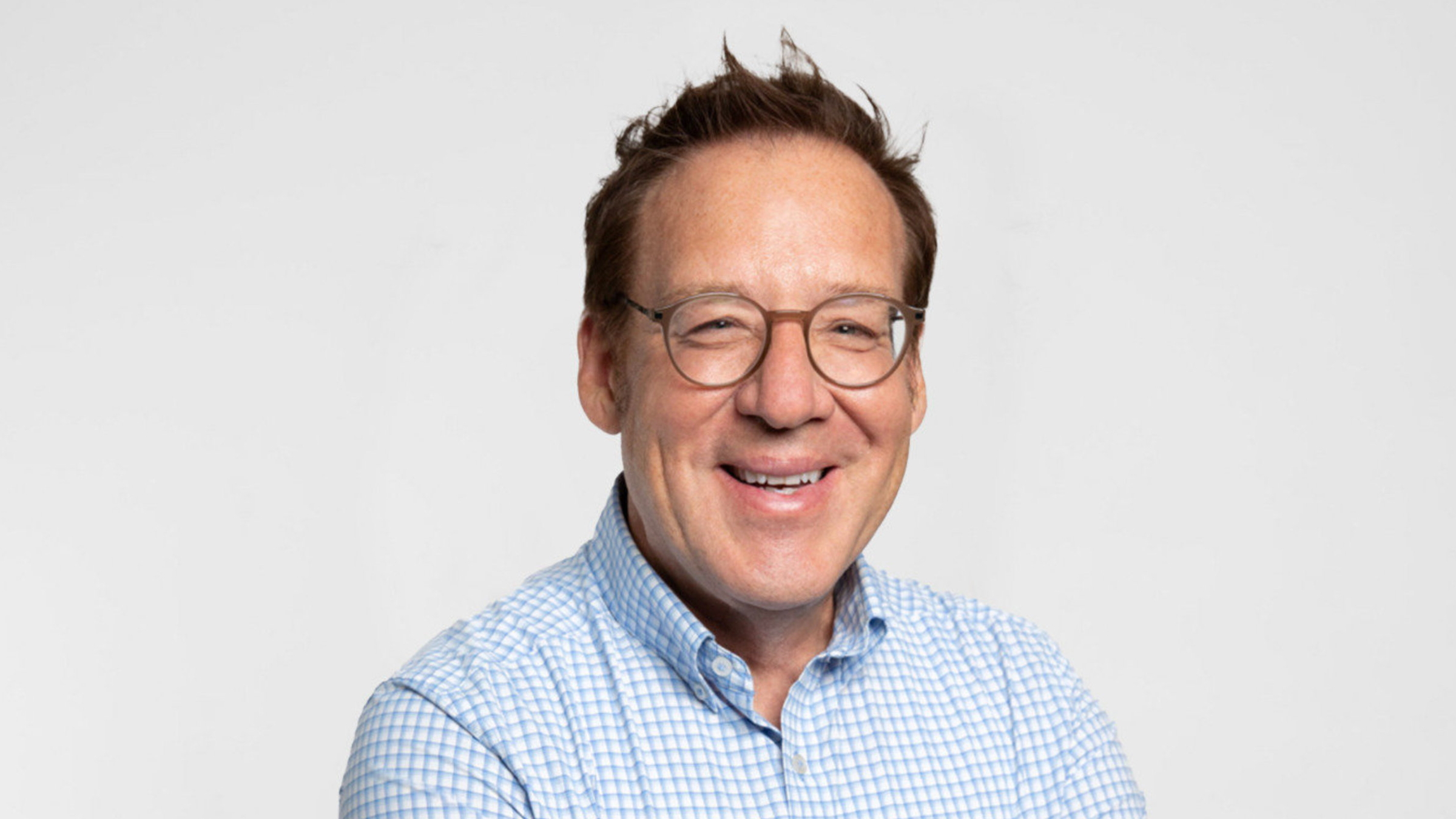 Greg Verdine, FogPharma CEO
With the clin­ic in sight, Greg Verdine's start­up bags $178M for new class of tar­get­ed ther­a­pies
ARCH Ven­ture Part­ners is buy­ing in­to Greg Ver­dine's vi­sion for a world where no tar­gets are off-lim­its — with the goal of fi­nal­ly push­ing the first drug in­to the clin­ic.
The size of the Se­ries D fi­nanc­ing — $178 mil­lion — match­es the grand am­bi­tions Fog­Phar­ma has sketched out with its He­li­con com­pounds, a new class of polypep­tide drugs it says com­bines the cell-pen­e­trat­ing ca­pac­i­ty of small mol­e­cules with the tar­get-en­gag­ing tenac­i­ty of bi­o­log­ics.
The biotech is hop­ing to file an IND for FOG-001, a TCF-block­ing β-catenin in­hibitor, by mid-2023, a few months be­hind a Q4 2022 pro­jec­tion that Ver­dine of­fered up at the time of Fog's $107 mil­lion Se­ries C in spring 2021. It's al­so lin­ing up a slate of pro­grams hit­ting can­cer tar­gets that have been out of reach by oth­er ap­proach­es: TEAD, NRAS, Pan-KRAS, ERG and Cy­clin E1.
Ver­dine, a chemist at Har­vard and se­r­i­al en­tre­pre­neur, launched Fog­Phar­ma in 2016 with the idea for a "brace" that would lock polypep­tide struc­tures in place so that they can bet­ter pen­e­trate cells, home in on spe­cif­ic tar­gets and stay in the body for longer.
He told End­points News Mon­day morn­ing that he had want­ed to drug β-catenin from the very be­gin­ning, giv­en that it's a dri­ver of 20% to 30% of all can­cer. But the tar­get in­ter­acts with so many pro­teins that it took sev­er­al at­tempts to fig­ure out the ex­act pro­tein Fog­Phar­ma would need to go af­ter — and on­ly set­tled on TCF af­ter the Broad In­sti­tute came up with DepMap, a can­cer de­pen­den­cy map lay­ing out the in­ter­ac­tions that var­i­ous can­cer cells are most de­pen­dent on.
Fog­Phar­ma will first test FOG-001 in col­orec­tal can­cer, where Ver­dine not­ed that 80% to 90% of pa­tients see ac­ti­va­tion of β-catenin. Lat­er tri­als in oth­er can­cer types may re­quire bio­mark­er-based pa­tient screen­ing.
"In ad­di­tion to tak­ing the lead prod­uct in­to the clin­ic, we al­so have back­ups, we have sec­ond gen," Ver­dine said. "There's a lot go­ing on there."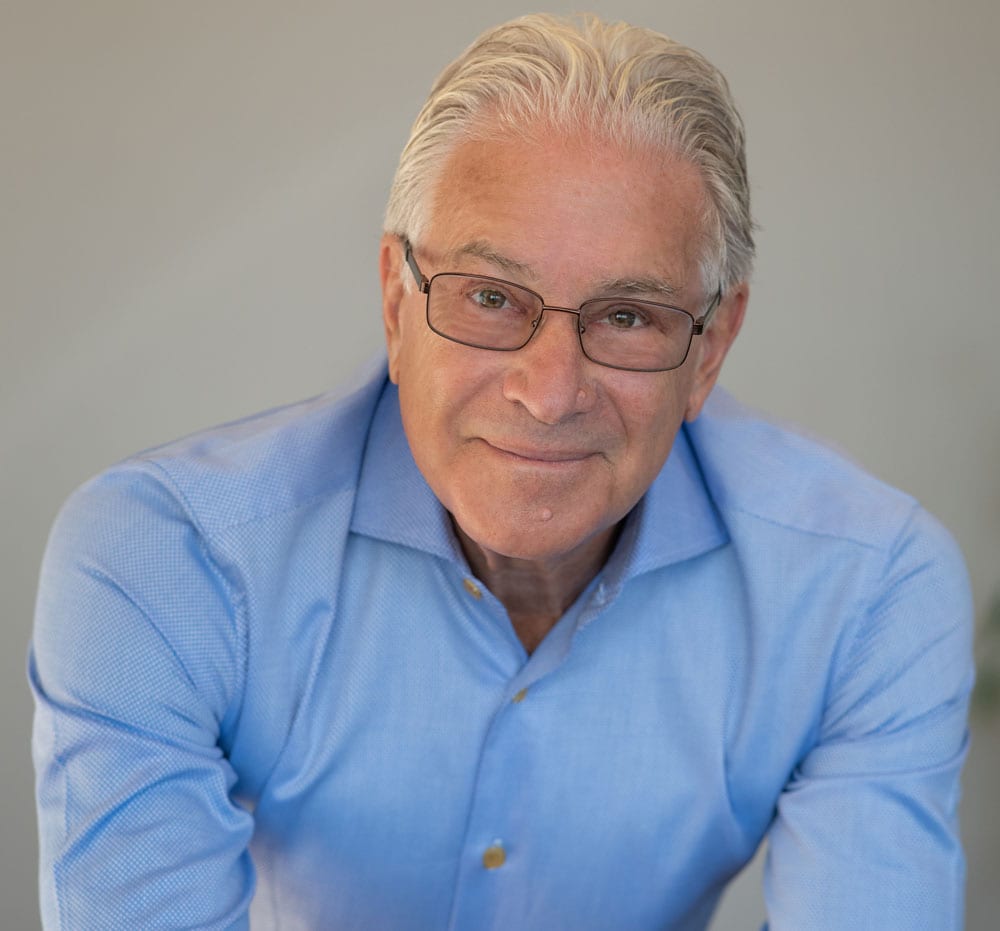 Rick Klaus­ner
In con­junc­tion with the round, he's re­cruit­ed Rick Klaus­ner — the for­mer Na­tion­al Can­cer In­sti­tute chief of Juno, Lyell and now Al­tos Labs fame — to the board of di­rec­tors.
These He­li­con polypep­tides, Ver­dine said in a state­ment, "rep­re­sent the fu­ture of pre­ci­sion med­i­cine."
The round fea­tured two oth­er new in­vestors, Milky Way In­vest­ments and Fi­deli­ty Man­age­ment & Re­search Com­pa­ny, as well as a group of ex­ist­ing in­vestors. Oth­er back­ers in­clude Ven­Bio Part­ners, Deer­field Man­age­ment, GV, Cor­morant As­set Man­age­ment, funds and ac­counts ad­vised by T. Rowe Price As­so­ci­ates, In­vus, Far­al­lon Cap­i­tal Man­age­ment, HBM Health­care In­vest­ments, Cas­din Cap­i­tal, and Pags­Group.
Hav­ing raised $107 mil­lion just a year and a half ago, Ver­dine said the lat­est cash in­fu­sion will keep Fog­Phar­ma fund­ed un­til the sec­ond half of 2025. Ini­tial da­ta from tri­als are ex­pect­ed in mid-2024.
"The (pa­tient-de­rived tu­mor xenografts) da­ta are re­al­ly phe­nom­e­nal," he said. "So if we get any­thing close to that in pa­tients, I think we'll have all kinds of op­tions avail­able to us."
Ed­i­tor's note: Sto­ry up­dat­ed to add com­ment from Greg Ver­dine.