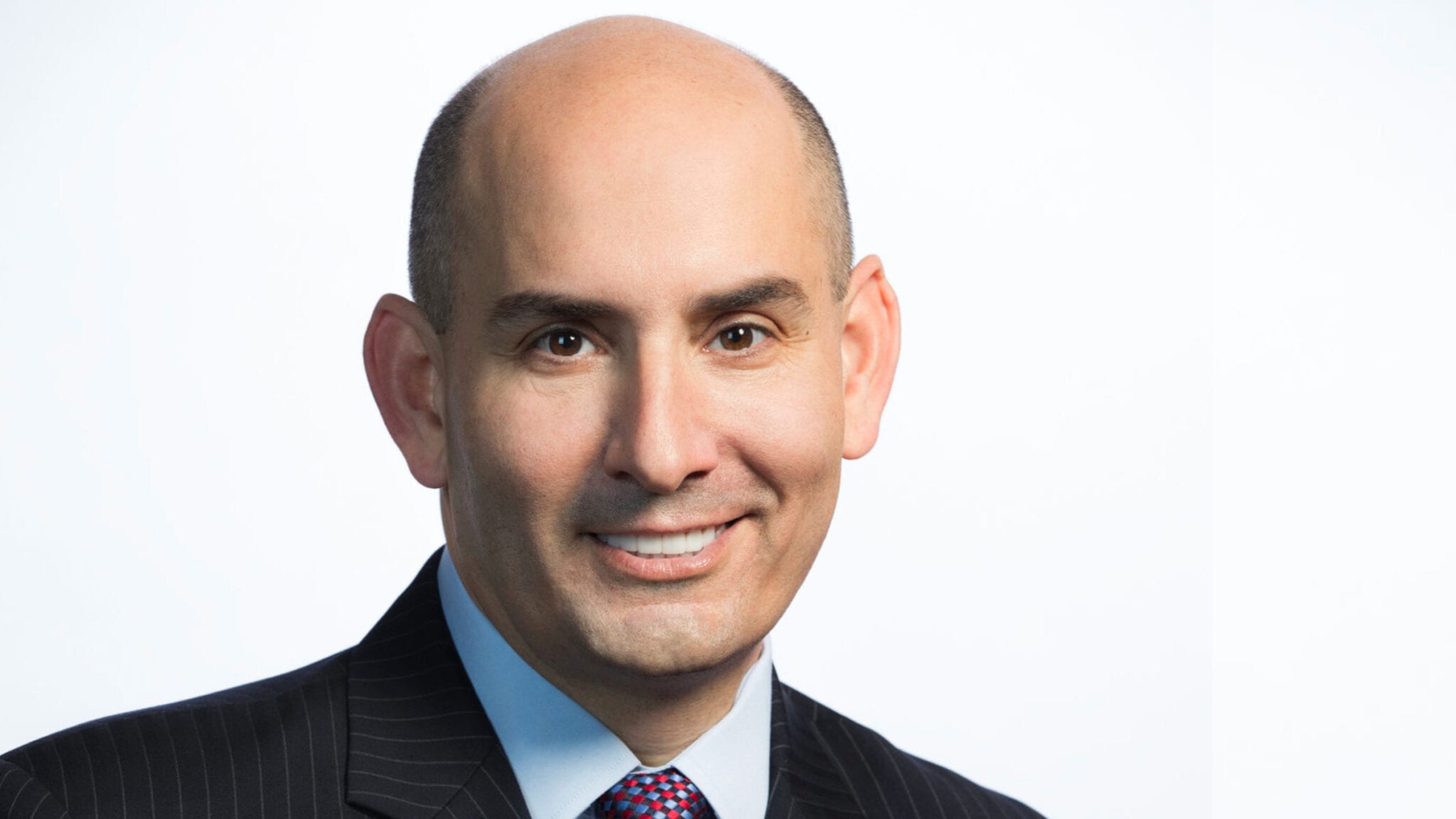 Todd Zavodnick, Dermavant CEO
With top­i­cal ap­proval, Der­ma­vant looks to bring new stan­dard-of-care to plaque pso­ri­a­sis pa­tients
Der­ma­vant CEO Todd Za­vod­nick has been plot­ting to up­end the plaque pso­ri­a­sis mar­ket for years now. And with the com­pa­ny's first ap­proval on Tues­day, he's pulling the trig­ger.
The FDA on Tues­day ap­proved Der­ma­vant's "cos­met­i­cal­ly el­e­gant" van­ish­ing cream tap­inarof, the first steroid-free top­i­cal med­ica­tion in its class, now mar­ket­ed as Vta­ma. And un­like oth­er launch­es, which could take months, Za­vod­nick is ready to roll it out as ear­ly as next week.
"Ap­proval doesn't mean launch. But it does when you have a team that's this ready and that's put as much time as we have in­to this prepa­ra­tion, and our fo­cus in mak­ing sure that we are day one ready to have ap­proval equal launch," he said.
Vta­ma's web­site was live on Tues­day morn­ing, ad­ver­tis­ing that pa­tients with com­mer­cial in­sur­ance may be able to get the once-dai­ly cream with no out-of-pock­et cost, while those who are unin­sured may pay as low as $75.
Za­vod­nick has a dis­tinct com­mer­cial plan in mind for Vta­ma, as the high­ly com­pet­i­tive plaque pso­ri­a­sis mar­ket is al­ready ruled by block­buster drugs such as Ste­lara, Skyrizi and Cosen­tyx. He sees Vta­ma as a re­place­ment for steroids in the top­i­cal space while leav­ing the most se­vere cas­es to the ul­tra-ef­fec­tive bi­o­log­ics, where he says the cream could act as an add-on ther­a­py.
The cream can be used "any­where on the body for any length of time," with no safe­ty warn­ings on the la­bel. That's the an­tithe­sis of most steroidals, which can't be used for more than two to four weeks and can't be used on sen­si­tive ar­eas, Za­vod­nick said.
He com­pared the dif­fer­ence to cas­sette tapes ver­sus dig­i­tal mu­sic, adding that Vta­ma could "leapfrog der­ma­tol­ogy to the next step on the hori­zon."
"I think it's go­ing to be used first-line where physi­cians will move away from steroids to Vta­ma. And then I think for pa­tients that have larg­er body sur­face area, where they may be on a sys­temic, again, we know two-thirds of those pa­tients are get­ting top­i­cals, and Vta­ma would be the per­fect part­ner," he said.
Tap­inarof, an aryl hy­dro­car­bon re­cep­tor ag­o­nist, was plucked from GSK by Vivek Ra­maswamy's team back in 2018 for $330 mil­lion — $200 mil­lion up­front. In two Phase III tri­als, dubbed PSOAR­ING 1 and 2, the drug demon­strat­ed sig­nif­i­cant im­prove­ments in Physi­cian Glob­al As­sess­ment score, with pa­tients see­ing a min­i­mum 2-grade im­prove­ment com­pared to place­bo at week 12.
Last April, Za­vod­nick re­vealed at the Amer­i­can Acad­e­my of Der­ma­tol­ogy vir­tu­al meet­ing that around 20% of mod­er­ate to se­vere plaque pso­ri­a­sis pa­tients giv­en tap­inarof in two Phase III tri­als achieved 90% dis­ease clear­ance, mea­sured by the Pso­ri­a­sis Area and Sever­i­ty In­dex (PASI 90) at Week 12. And around 67% and 60% of pa­tients in the tri­als felt itch re­lief start­ing as ear­ly as Week 2.
"We don't talk PASI 90s with top­i­cals," he told End­points News at the time. "We talk PASI 90s with an oral or an in­jectable."
In a long-term ex­ten­sion study, over 40% of pa­tients achieved com­plete dis­ease clear­ance (PGA=0) at least once.
The most com­mon ad­verse re­ac­tions, ac­cord­ing to the la­bel, were fol­li­culi­tis, na­sopharyn­gi­tis, con­tact der­mati­tis, headache, pru­ri­tus, and the flu.
Look­ing ahead, a ful­ly built team of about 150 peo­ple will soon launch a cam­paign that "will blan­ket the Unit­ed States in a way that will en­sure every der­ma­tol­o­gist and suf­fer­ing pso­ri­at­ic pa­tient is com­plete­ly aware of Vta­ma im­me­di­ate­ly," Za­vod­nick said, while keep­ing qui­et on the de­tails.
"When pa­tients are clear and they stop … it's a big deal be­cause they're re­main­ing clear for a me­di­an of up to four months, and so for us, that's re­mark­able to share," Za­vod­nick said.
But he isn't stop­ping there. Last year, Der­ma­vant launched a Phase III pro­gram for tap­inarof in atopic der­mati­tis, which will read out the first re­sults in the first half of next year.