With two de­buts and a SPAC, bio­phar­ma notch­es an­oth­er busy week as IPO raise soars past $7B
Ed­i­tor's note: In­ter­est­ed in fol­low­ing bio­phar­ma's fast-paced IPO mar­ket? You can book­mark our IPO Track­er here.
Af­ter a slight lull in the IPO mar­ket ear­li­er this month, the in­dus­try re­turned in full force this week by cel­e­brat­ing two new Nas­daq en­trants in ad­di­tion to a SPAC merg­er.
Centes­sa comes in as the biggest win­ner, pulling in a $330 mil­lion haul and pric­ing above its ex­pect­ed range at $20 per share Fri­day. The 10-in-1 hold­ing com­pa­ny marks the fourth-largest IPO raise among biotechs in 2021, com­ing ahead of all debu­tants ex­cept for Sana, Zymer­gen and Re­cur­sion.
Day One al­so launched its IPO on Thurs­day, net­ting $160 mil­lion af­ter pric­ing at $16 per share. The pe­di­atric can­cer biotech end­ed its first trad­ing ses­sion well in the black, clos­ing up more than 60% from its de­but price. Al­so Thurs­day, San Diego-based eF­FEC­TOR Ther­a­peu­tics an­nounced it was go­ing pub­lic in a $235 mil­lion SPAC deal, which in­clud­ed a $60 mil­lion PIPE fi­nanc­ing.
The two IPOs this week sent the to­tal 2021 IPO raise hurtling past $7 bil­lion, with the in­dus­try rais­ing $7.21 bil­lion among the 45 com­pa­nies that have de­buted, per the End­points News tal­ly. Biotech re­mains on pace to eclipse last year's record to­tals of 91 pub­lic de­buts and a $16.5 bil­lion com­bined raise.
A cou­ple small biotechs and an­oth­er SPAC fil­ing added to the ma­nia, with mi­cro­cap an­tibi­ot­ic biotech Acurx Phar­ma­ceu­ti­cals and fe­male can­cer biotech Con­text Ther­a­peu­tics each pen­cil­ing in $15 mil­lion rais­es in S-1 fil­ings Thurs­day.
Francesco De Ru­ber­tis' 10-in-1 play heads to Nas­daq
Centes­sa's im­pres­sive haul comes just a few months af­ter the com­pa­ny raised $250 mil­lion in their Se­ries A.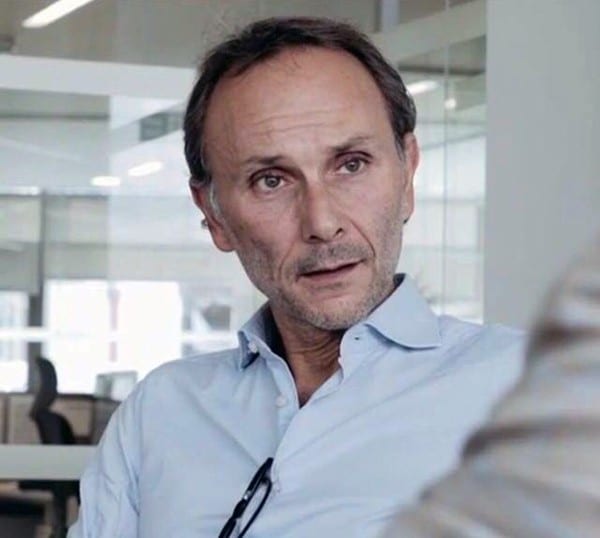 Francesco De Ru­ber­tis
The goal for Francesco De Ru­ber­tis' lega­cy play is to cre­ate a new kind of phar­ma com­pa­ny, one that's rolled up 11 Medicxi sub­sidiaries in­to one out­fit (in­clud­ing two that even­tu­al­ly merged). Among the play­ers are Jim Hunt­ing­ton's Uni­ver­si­ty of Cam­bridge spin­out Z Fac­tor as well as In­ex­ia, a three-year-old biotech whose as­sets were trans­ferred ear­li­er this year to Orex­ia.
Centes­sa has spent the last few weeks beef­ing up its C-suite in an­tic­i­pa­tion of Fri­day's de­but, ap­point­ing the for­mer head of on­col­o­gy R&D at Dai­ichi Sankyo, An­toine Yver, as CMO. Yver will head up a port­fo­lio um­brel­la that cur­rent­ly in­cludes 16 pro­grams, four of which have al­ready reached the clin­i­cal stage — the ma­jor­i­ty of the IPO funds are ex­pect­ed to be fun­neled to­ward this quar­tet.
De­spite the pos­i­tive mo­men­tum, Centes­sa will be mov­ing for­ward with­out for­mer Op­er­a­tion Warp Speed chief Mon­cef Slaoui, who was oust­ed from sev­er­al com­pa­ny board seats af­ter a "sub­stan­ti­at­ed" case of sex­u­al ha­rass­ment for which he apol­o­gized. There was no men­tion of Slaoui in the S-1.
When Centes­sa be­gins trad­ing on Fri­day, it will do so un­der the tick­er $CN­TA.
Day One push­ing to­ward a new dawn for pe­di­atric can­cer
Day One has al­so seen lots of pos­i­tive mo­men­tum so far in 2021, and is look­ing to cap­i­tal­ize with its IPO this week.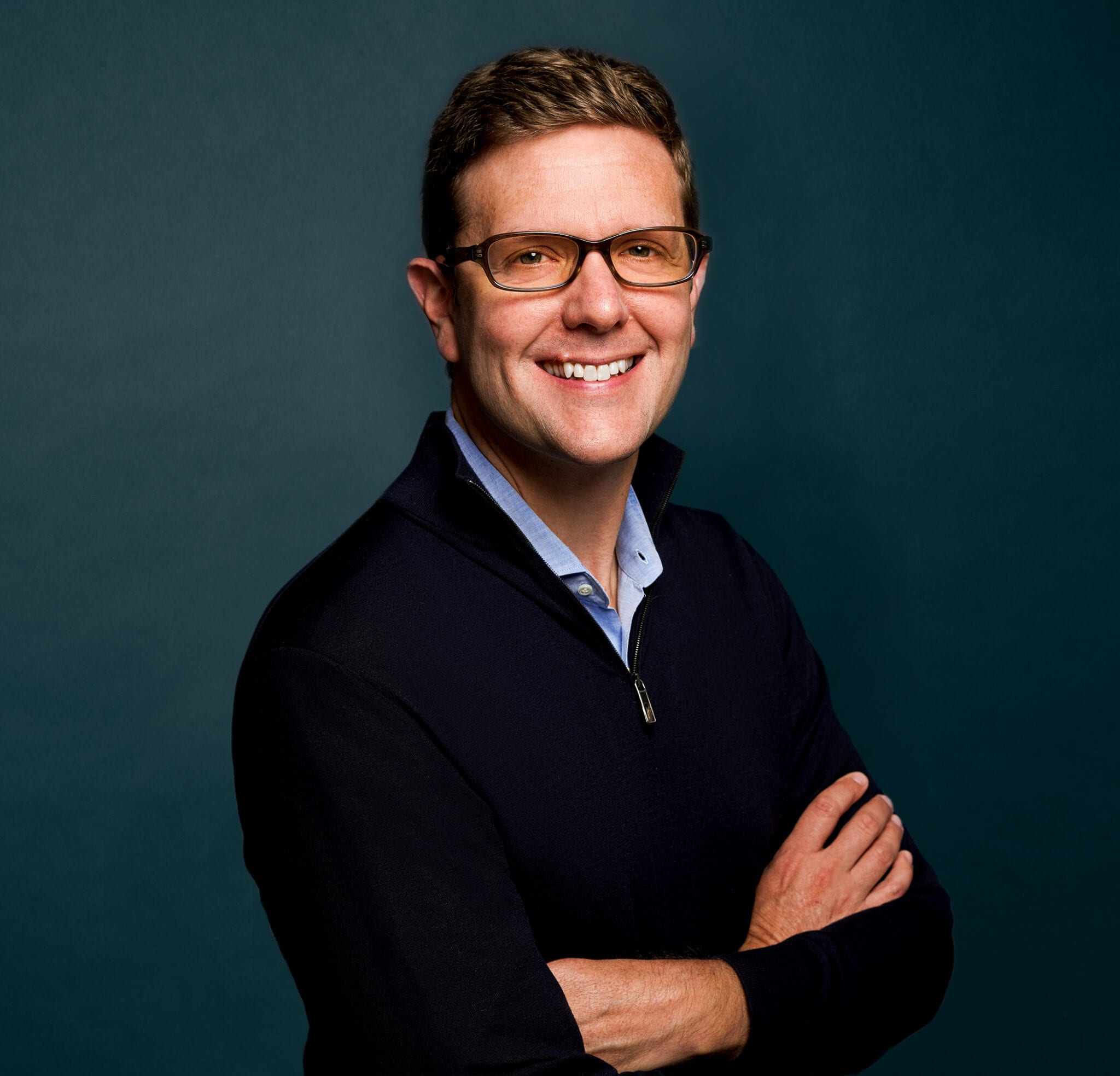 Je­re­my Ben­der
Back in Feb­ru­ary, the biotech raised $130 mil­lion in a Se­ries B led by RA Cap­i­tal, as Day One con­tin­ued to ad­vance its lead pro­gram for child­hood gliomas. CEO Je­re­my Ben­der told End­points at the time that the can­di­date had made rapid progress in the nine months since the biotech emerged from stealth, al­low­ing for the quick raise.
Ef­forts at Day One have cen­tered around an old Take­da pro­gram from the be­gin­ning, for­mer­ly named TAK-580. It cost Day One just $1 mil­lion in ex­change for a 12% Take­da eq­ui­ty stake. The com­pound, now called DAY101, is a pan-RAF in­hibitor that can cross the blood-brain bar­ri­er, block­ing mu­ta­tions that dri­ve can­cer in both child­hood and adult gliomas.
The ini­tial in­di­ca­tion Day One hopes for is pe­di­atric low-grade gliomas, the most com­mon form of child­hood brain can­cer. With­in its S-1, the biotech said it's look­ing to fund not on­ly a Phase II tri­al for DAY101, but al­so launch a new Phase III study for the front­line treat­ment of pe­di­atric low grade gliomas next year. If all goes well, DAY101 could see a com­mer­cial launch in 2023.
Day One went pub­lic Thurs­day on the tick­er $DAWN.
SPAC deal push­es blank check rais­es past $14.5 bil­lion
eF­FEC­TOR Ther­a­peu­tics is the third com­pa­ny to go pub­lic this week, and they did so on the coat­tails of a re­verse merg­er.
The San Diego biotech rode the coat­tails of Lo­cust Walk Ac­qui­si­tion to Nas­daq on Thurs­day, get­ting $175 mil­lion in funds from the blank-check com­pa­ny and an­oth­er $60 mil­lion in PIPE fi­nanc­ing. It's the 11th life sci­ences biotech or com­pa­ny to use the SPAC method this year and eighth in Q2.
SPACs them­selves flood­ed the mar­ket to­ward the end of last sum­mer and crest­ed in­to a tidal wave ear­li­er this year — about 300 SPACs priced their IPOs through­out the en­tire mar­ket be­fore the end of March. Sev­er­al celebri­ties got in­to the game, in­clud­ing star ath­letes Alex Ro­driguez and Shaquille O'Neal.
The heavy ac­tion drew the eye of reg­u­la­tors, with the SEC vol­un­tar­i­ly ask­ing large fi­nan­cial in­sti­tu­tions for doc­u­ments re­gard­ing how they were in­ter­nal­ly polic­ing SPAC fund­ing. Over the next two months, SPAC de­buts have slowed but merg­ers have be­gun pick­ing up, with eF­FEC­TOR the lat­est to take this route.
Fund­ing from the deal will help the biotech com­plete its Phase IIb tri­al for its lead can­di­date, an oral small-mol­e­cule in­hibitor of mi­to­gen-ac­ti­vat­ed pro­tein ki­nas­es 1 and 2, in com­bi­na­tion with Keytru­da. There are al­so plans to launch mul­ti­ple Phase IIa stud­ies for an­oth­er pro­gram, a small-mol­e­cule in­hibitor of eIF4A.
Once the merg­er is com­plet­ed, eF­FEC­TOR will trade un­der the tick­er $EFTR.
Acurx, Con­text and Spar­ta Health­care Ac­qui­si­tion file their S-1s
Three more fil­ings round­ed out the busy week, with two biotechs plan­ning their own IPOs and an­oth­er SPAC shoot­ing for at least a nine-fig­ure raise.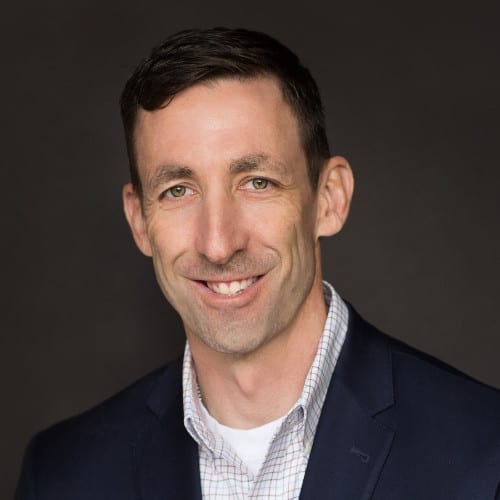 Michael Han­d­ley
Acurx Phar­ma­ceu­ti­cals and Con­text Ther­a­peu­tics each filed their S-1s this week, putting down $15 mil­lion for their ini­tial es­ti­mates. Mean­while, a SPAC from Cy­to­com CEO Michael Han­d­ley is pen­cil­ing in $100 mil­lion for its blank check raise.
The Stat­en Is­land, NY-based Acurx is work­ing on a slate of an­tibi­otics that look to block the DNA poly­merase II­IC en­zyme. They're ex­pect­ed to be­gin a Phase IIb tri­al for their lead can­di­date, ibeza­pol­stat, this year in pa­tients with C. dif­fi­cile in­fec­tions.
Con­text is fo­cus­ing on can­cers found in women, in­clud­ing ovar­i­an, breast and en­dome­tri­al. They ex­pect to read out Phase II re­sults for its on­ly clin­i­cal can­di­date lat­er this year, for ovar­i­an can­cer pa­tients who ex­press high lev­els of prog­es­terone re­cep­tor. The com­pa­ny is al­so run­ning an­oth­er Phase II tri­al look­ing at the pro­gram in com­bi­na­tion with Arim­idex in PR+ en­dome­tri­al pa­tients, with da­ta ex­pect­ed in the first half of next year.
Acurx plans to trade un­der the tick­er $ACXP, Con­text un­der the tick­er $CN­TX and Han­d­ley's SPAC on $SP­TAU.