Is Juno worth a $10B-$12B buy­out price? An­a­lysts see megabucks deal in the mak­ing on re­port­ed Cel­gene talks
Just a week af­ter bag­ging a blood can­cer drug at the FDA's thresh­old in a multi­bil­lion-dol­lar deal, Cel­gene is re­port­ed­ly in talks to buy Juno Ther­a­peu­tics in a move that would give it a ma­jor, late-stage ef­fort on the CAR-T front.
The Wall Street Jour­nal is re­port­ing that sources close to the deal are telling them Cel­gene is in the hunt, and some an­a­lysts say that any fi­nal price could hit close to or even sur­pass the $10 bil­lion mark.
A spokesper­son for the biotech tells me that Juno doesn't com­ment on mar­ket ru­mors. But you can be­lieve that there are plen­ty of pun­ters who are bet­ting that there's fire un­der all that bil­low­ing smoke. Juno's shares are up 55% in pre­mar­ket trad­ing Wednes­day. Be­fore the big spike, its mar­ket cap sat at $5.2 bil­lion.
Typ­i­cal­ly, with a mar­ket cap that big, a buy­out could be ex­pect­ed to ring up around a 50% pre­mi­um. But an­a­lysts who have been fol­low­ing these com­pa­nies say that's all wrong. Cel­gene, they say, paid $93 a share to buy in­to Juno, and they ex­pect CEO Mark Alles to go all in on a deal that could range as high as $12 bil­lion.
Michael Schmidt at Leerink not­ed:
If a deal hap­pens like­ly de­pends on the price and if oth­er bid­ders emerge. We'd be sur­prised if JUNO would ac­cept an of­fer low­er than KITE's ac­qui­si­tion price of $11.9Bn, giv­en the com­pa­ny's high lev­el con­vic­tion of hav­ing de­vel­oped a best-in-class CAR-T plat­form and that CELG pre­vi­ous­ly ac­quired 10% of JUNO shares at $93/share.
Cel­gene will clear­ly be fo­cused on gain­ing the same ca­chet that Gilead found when it ac­quired Kite just ahead of its first land­mark ap­proval. But this one will take more time to bear reg­u­la­to­ry fruit. Nev­er­the­less, Ge­of­frey Porges al­so says it could wind up in the same ball­park as Gilead's $12 bil­lion deal to ac­quire Kite. He notes:
We would ex­pect Cel­gene to pay up to at least the val­u­a­tion where they made their pri­or in­vest­ment ($93/share) in Juno. This would make it a ~$10bn trans­ac­tion, or a 98% or 82% pre­mi­um to Juno's 30 day ($46.98) and 90 day ($50.82) trail­ing stock price. This would al­so, co­in­ci­den­tal­ly, put the trans­ac­tion price ($11bn gross with Juno's cash) in the same range as the to­tal pay­ment by Gilead (GILD, MP) for Kite ($12bn), which al­so seems rea­son­able giv­en the sub­stan­tial sim­i­lar­i­ty be­tween the com­pa­nies.
There's like­ly to be plen­ty of kick­back on that set of num­bers, though. Juno's stock has re­gained much of its lost val­ue since the lead tri­al de­ba­cle, and pay­ing dou­ble the cur­rent mar­ket cap would like­ly raise ques­tions about Alles' ne­go­ti­at­ing abil­i­ties. Bloomberg an­a­lyst Max Nisen counts him­self among the skep­tics, not­ing that Cel­gene it­self has al­ready pro­ject­ed peak sales for Juno's JCAR017 at an unim­pres­sive $1 bil­lion.
Juno has al­so been spot­light­ing its own BC­MA CAR-T, leav­ing Cel­gene — close­ly part­nered with blue­bird bio on a close­ly-watched BC­MA pro­gram — with a po­ten­tial prob­lem that could lead to ei­ther elim­i­nat­ing one or see­ing one go to an­oth­er com­pa­ny.
Once a leader in the race to field the first CAR-T, Juno was slammed af­ter its lead drug had to be scrapped fol­low­ing a string of deaths in the piv­otal study. But armed with what it had learned in the process, the biotech was well along the way in mount­ing a come­back with a new lead ther­a­py that has pro­duced some stel­lar ef­fi­ca­cy and safe­ty da­ta.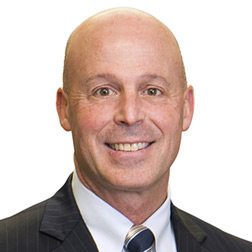 Mark Alles
Cel­gene, mean­while, has been forced to mount a come­back ef­fort of its own af­ter Alles man­aged to rat­tle the mar­ket last year with a shaky fi­nan­cial per­for­mance that raised doubts about its con­tin­ued fast growth. Much of its growth now is due to hik­ing the price of its fran­chise drug Revlim­id. And af­ter a late-stage test proved mon­gersen was a flop, most eyes had turned to up­com­ing da­ta on ozan­i­mod for proof that Cel­gene has the goods to please a de­mand­ing set of in­vestors.
That set the stage for last week's $1.1 bil­lion up­front deal to ac­quire Im­pact, a com­pa­ny that had been new­ly float­ed to take a sec­ond stab at run­ning the myelofi­bro­sis drug fe­dra­tinib back in front of FDA reg­u­la­tors af­ter John Hood, a co-in­ven­tor, made the case that the safe­ty is­sues that had tor­pe­doed the drug at Sanofi were in­ac­cu­rate.
In their ab­stract out for ASH last fall, Juno ex­ecs spelled out a key piece of da­ta for the high dose arm of the ear­ly study on JCAR017. Ze­ro­ing in on that one snap­shot, re­searchers say they tracked an 80% over­all re­sponse rate and a 73% com­plete re­sponse rate at 3 months for the high dose among a "piv­otal core" group of 15 pa­tients.
But Brad Lon­car, an in­de­pen­dent in­vestor who set up the Lon­car Can­cer Im­munother­a­py ETF $CN­CR, hasn't been a big fan of Juno's.
4. Last­ly, this will come with sig­nif­i­cant risk if Cel­gene goes for it. Juno's "po­ten­tial­ly best in class" non­sense is to­tal­ly un­proven and un­re­li­able. The key to suc­cess will not be in DL­B­CL, but win­ning the long-term race with fu­ture new CAR-T prod­ucts and in new in­di­ca­tions.

— Brad Lon­car (@brad­lon­car) Jan­u­ary 17, 2018