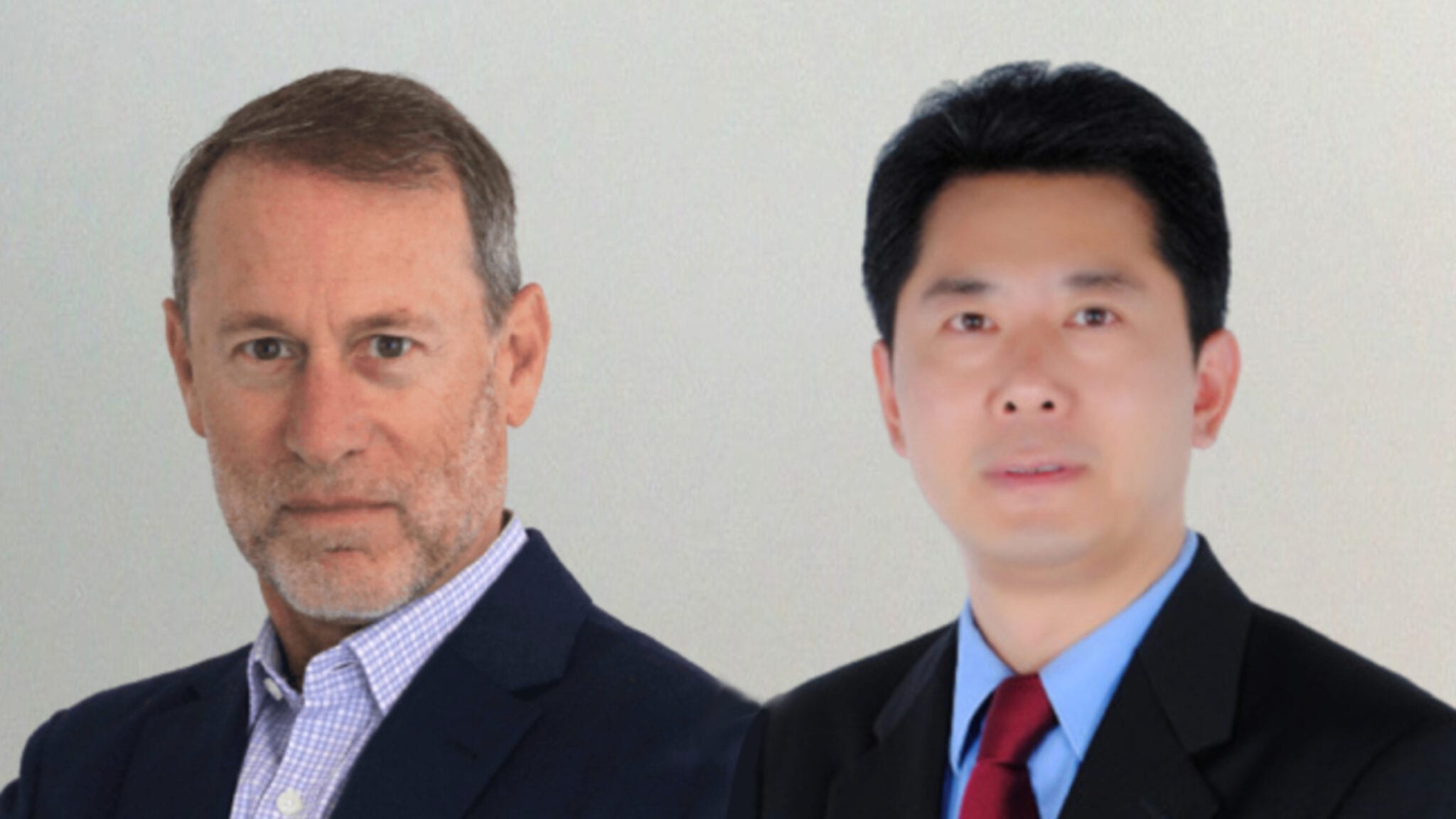 Lonnie Moulder (L) and Hua Mu
UP­DAT­ED: Xen­cor says good­bye to its for­mer lead drug, sell­ing all rights to Lon­nie Moul­der's new start­up
More than three years af­ter its lead pro­gram failed a Phase II study, Xen­cor is pass­ing off the drug to an up-and-com­ing Hong Kong biotech.
Xen­cor sold ex­clu­sive world­wide rights for obex­e­limab, a bis­pe­cif­ic tar­get­ing FcγRI­Ib and CD19 to treat au­toim­mune dis­eases, to Lon­nie Moul­der's Zenas Bio­Phar­ma, the com­pa­nies an­nounced Sun­day evening. In ex­change, Xen­cor gets a slice of eq­ui­ty equal­ing 15% of Zenas' shares fol­low­ing its next fi­nanc­ing round, up to $480 mil­lion in mile­stones and roy­al­ties.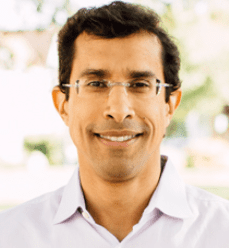 Bassil Dahiy­at
In a state­ment, Xen­cor CEO Bassil Dahiy­at said the deal al­lows the biotech to fo­cus more on oth­er pro­grams with­in its "bis­pe­cif­ic an­ti­body and cy­tokine pipeline," though he did not pro­vide more specifics.
Re­gard­less, Xen­cor once had high hopes for obex­e­limab. It was the com­pa­ny's lead in-house pro­gram back in the mid-2010s, with Xen­cor hold­ing on­to rights even while sign­ing multi­bil­lion deals with phar­ma pow­er­house No­var­tis.
Sun­day's news comes a lit­tle over a week af­ter an­oth­er set­back in the No­var­tis deal, as the Swiss phar­ma hand­ed back most of its rights to an­oth­er bis­pe­cif­ic at the cen­ter­piece of that col­lab­o­ra­tion, though it re­mains on­go­ing.
Xen­cor had hoped this can­di­date could prove dif­fer­ent from pre­vi­ous au­toim­mune ther­a­pies, tout­ing its abil­i­ty to tar­get B cell ac­ti­va­tion with­out de­plet­ing them. Obex­e­limab, though, missed the pri­ma­ry end­point in a Phase II lu­pus study in Oc­to­ber 2018, as re­searchers did not see a sta­tis­ti­cal­ly sig­nif­i­cant dif­fer­ence be­tween the place­bo and treat­ment arms in con­tin­ued im­prove­ment af­ter 225 days.
De­spite the miss, the biotech has tried to high­light the "pos­i­tive treat­ment ef­fect" it saw in the study and, at the time, said it would ei­ther launch a Phase III study or find a part­ner for the pro­gram. Xen­cor is now hand­ing off the drug, how­ev­er, em­pha­siz­ing Sun­day that Zenas will have "sole re­spon­si­bil­i­ty" for all R&D and com­mer­cial­iza­tion ac­tiv­i­ties.
Mean­while, the pro­gram is Zenas' first to un­der­go any clin­i­cal stud­ies af­ter the com­pa­ny launched ear­li­er this year. Moul­der got the biotech start­ed in March with sev­en pre­clin­i­cal pro­grams, leap­ing back in­to biotech af­ter steer­ing MGI Phar­ma to a $4 bil­lion sale in 2007 to Ei­sai and Tesaro to a $5 bil­lion buy­out with Glax­o­SmithK­line in 2018.
So far, Zenas has fo­cused large­ly on au­toim­mune and rare dis­ease can­di­dates, in­clud­ing a lead drug with Chi­na rights in thy­roid eye dis­ease. It orig­i­nal­ly came from Im­muno­Gen and changed hands mul­ti­ple times. There are al­so three oth­er mon­o­clon­al an­ti­bod­ies in an old­er Xen­cor deal, in which the lat­ter pre­vi­ous­ly re­ceived a slice of eq­ui­ty.
Though Moul­der helped get Zenas' feet off the ground, he soon hand­ed the CEO role to Hua Mu. The two de­vel­oped a work­ing re­la­tion­ship while Moul­der was get­ting Tesaro run­ning and Mu served as the CMO of HutchMed.
It's not yet clear where Zenas will aim to specif­i­cal­ly de­vel­op its new as­set, with Mu say­ing on­ly in a press re­lease it has the "po­ten­tial to treat nu­mer­ous au­toim­mune dis­eases." In a fol­low-up re­quest for com­ment, com­pa­ny spokesper­son Lau­ren Bartlett told End­points News Zenas is not cur­rent­ly dis­clos­ing any par­tic­u­lars about dis­ease ar­eas.
This ar­ti­cle has been up­dat­ed to in­clude com­ment from Zenas' spokesper­son Lau­ren Bartlett.