Xenon's lead in-house drug flops in a mid-stage test and stock plunges low­er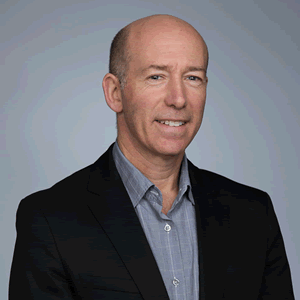 Si­mon Pim­stone
Xenon Phar­ma­ceu­ti­cals has an­oth­er set­back to re­port.
Twen­ty months af­ter its drug TV-45070 failed a mid-stage os­teoarthri­tis study in Te­va's hands, the Cana­di­an biotech $XENE re­ports that its lead, whol­ly owned top­i­cal drug XEN801 flopped in a Phase II tri­al on ac­ne.
Their drug — a top­i­cal stearoyl Co-A de­sat­urase-1, or SCD1 in­hibitor — failed both the pri­ma­ry and sec­ondary end­point in the study, which tracked le­sions over 12 weeks com­pared to a place­bo. CEO Si­mon Pim­stone im­me­di­ate­ly turned to fu­ture cat­a­lysts for its oth­er drugs, writ­ing off the ef­fort.
Its stock plunged 50% on the news, as in­vestors left in a rout.
Te­va is still pur­su­ing TV-45070 for post-her­pet­ic neu­ral­gia, with a Phase IIb read­out com­ing up. And Roche is ex­pect­ed to push its Nav1.7 pain pro­gram in­to a Phase II fair­ly soon. Xenon al­so has a pro­pri­etary epilep­sy drug XEN901 head­ed for an IND.
Xenon man­aged to pull off an IPO back in late 2014, as the stock mar­ket boomed for biotech, rais­ing $36 mil­lion at $9 a share — well be­low the range it had set.
Pim­stone said: "De­spite the good sci­en­tif­ic and pre­clin­i­cal ra­tio­nale to pur­sue SCD1 as a nov­el ac­ne tar­get, the topline clin­i­cal re­sults do not sup­port this hy­poth­e­sis or the con­tin­ued de­vel­op­ment of XEN801. While we are dis­ap­point­ed that XEN801 did not demon­strate ef­fi­ca­cy in the treat­ment of ac­ne, we have a broad, di­ver­si­fied pipeline of small mol­e­cule ion chan­nel mod­u­la­tors based on tar­gets with high hu­man val­i­da­tion that we con­tin­ue to ad­vance."