Yale's David Spiegel in­spires an­oth­er im­muno-on­col­o­gy R&D spin­out fo­cused on An­ti­body Re­cruit­ing Mol­e­cules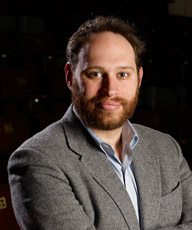 David Spiegel
A year ago, a joint ven­ture be­tween Bris­tol-My­ers Squibb and Al­lied Minds picked up some im­muno-on­col­o­gy mol­e­cules from the lab of Yale's David Spiegel. Now his work on An­ti­body Re­cruit­ing Mol­e­cules — which lure in an­ti­bod­ies to a spe­cif­ic sur­face pro­tein in or­der to de­stroy dis­eased cells — is be­ing used to spin out a new biotech called Kleo Phar­ma­ceu­ti­cals, which plans to go af­ter can­cer and in­fec­tious dis­eases.
Spiegel, cred­it­ed as Kleo's founder, had this to say to Yale News about the work:
"I've been work­ing on ways to use small mol­e­cules to mod­u­late and ma­nip­u­late the im­mune sys­tem. Es­sen­tial­ly we are redi­rect­ing the body's own im­mune de­fens­es to go af­ter dis­ease-caus­ing en­ti­ties, in­clud­ing bac­te­ria, can­cer cells, au­toim­mune dis­ease and virus par­ti­cles."
Ma­nip­u­lat­ing the im­mune sys­tem to go af­ter dis­ease tar­gets has be­come all the rage in biotech, at­tract­ing bil­lions of dol­lars in fi­nanc­ing as com­peti­tors crowd in­to the field. Even­tu­al­ly, there is like­ly to be a reck­on­ing over who has the best tech­nol­o­gy and drugs, but there's a def­i­nite gold rush at­mos­phere in the air to­day.
The fund­ing is still on­ly vague­ly out­lined. New Haven-based Bio­haven Phar­ma­ceu­ti­cal is pro­vid­ing an un­spec­i­fied Se­ries A. Kleo is sup­posed to do the chem­i­cal dis­cov­ery work while Bio­haven han­dles the de­vel­op­ment ef­fort. Bio­haven is run by Bris­tol-My­ers vet Vlad Coric, whose re­sume in­cludes work on Op­di­vo and Yer­voy.
Spiegel al­so had this to say re­cent­ly in a pre­pared state­ment:
"Bi­o­log­ics have been the gold stan­dard for im­munother­a­pies. With ARMs and SyAMs (syn­thet­ic ARMS), we have the op­por­tu­ni­ty to raise that bar. Our abil­i­ty to ra­tio­nal­ly de­sign and syn­the­size small mol­e­cules that em­u­late the func­tion­al­i­ty of bi­o­log­ics rep­re­sents a great ad­vance­ment in the field. Our mol­e­cules are hun­dreds of times lighter than their bi­o­log­i­cal coun­ter­parts and thus may in­fil­trate tis­sue more ef­fi­cient­ly than large pro­teins. These small mol­e­cules are eas­i­er to pro­duce, more tractable to en­gi­neer, and non-im­muno­genic. It's a tremen­dous­ly ex­cit­ing time."