Zaf­gen has some­thing to cheer as di­a­betes drug makes the cut in PhII study
Af­ter be­ing plagued by a laun­dry list of set­backs that cul­mi­nat­ed in the de­ser­tion of its obe­si­ty drug and the de­par­ture of its CEO, Zaf­gen fi­nal­ly has some good news to re­port. Da­ta from a co­hort of a mid-stage study sug­gest­ed that its now-lead di­a­betes drug in­duced sta­tis­ti­cal­ly sig­nif­i­cant im­prove­ments in blood sug­ar lev­els and weight loss.
The Boston-based com­pa­ny's shares $ZFGN rose about 7% in pre-mar­ket trad­ing on Thurs­day.
More than two years ago Zaf­gen aban­doned de­vel­op­ing be­lo­ranib af­ter the ex­per­i­men­tal obe­si­ty drug was linked to pa­tient deaths in a late-stage study. The FDA, wor­ried about ex­pos­ing more pa­tients to harm, slapped a clin­i­cal hold on Zaf­gen's sec­ond-gen­er­a­tion di­a­betes drug ZGN-1061 last No­vem­ber, wary that the car­dio threat posed by be­lo­ranib was still in play. At the time, Zaf­gen said ex-US Phase II clin­i­cal tri­al of ZGN-1061 would con­tin­ue as planned, and that it would talk to the FDA staff to de­ter­mine the path for­ward.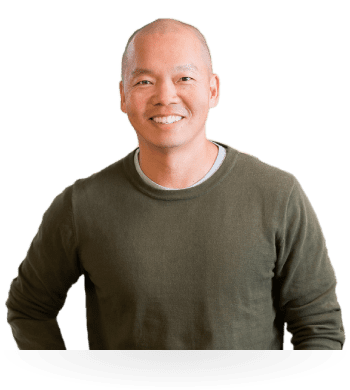 Den­nis Kim
On Thurs­day, the com­pa­ny re­port­ed en­cour­ag­ing da­ta from the two high­est dos­es of the di­a­betes drug, fol­low­ing up on ear­li­er pos­i­tive re­sults with small­er dos­es. Ac­cord­ing to US clin­i­cal tri­als data­base, the Phase II proof-of-con­cept study in­clud­ed two groups of pa­tients. In the first co­hort, 120 pa­tients would get ei­ther 0.05, 0.3, or 0.9 mg of ZGN-1061 or place­bo, while in the sec­ond co­hort, 40 pa­tients would re­ceive 0.9 or 1.8 mg of ZGN-1061 or place­bo.
No treat­ment-re­lat­ed se­ri­ous side-ef­fects and no car­dio­vas­cu­lar safe­ty sig­nals were ob­served in the sec­ond co­hort of the study, the com­pa­ny said.
Leerink's Joseph Schwartz did not let the com­pa­ny off the hook, how­ev­er, say­ing al­though Zaf­gen did not ob­serve any clin­i­cal­ly mean­ing­ful el­e­va­tions in mean D-dimer con­cen­tra­tions — a key bio­mark­er for CV risks — he was cau­tious ahead of phase III stud­ies in­volv­ing larg­er and het­ero­ge­neous type 2 di­a­betes pa­tient pop­u­la­tion on mul­ti­ple oth­er agents.
The com­pa­ny did not dis­close how the drug en­ters and ex­its en­dothe­lial cells, Schwartz not­ed, in ref­er­ence to con­cerns he had pre­vi­ous­ly high­light­ed re­gard­ing pre­clin­i­cal da­ta on the com­pound, which sug­gests it has the propen­si­ty to in­duce clot­ting fac­tors if it is not cleared from en­dothe­lial cells, and the po­ten­tial for drug-drug in­ter­ac­tions.
In terms of ef­fi­ca­cy, 12-week da­ta sug­gest­ed that the 1.8 mg dose sur­passed the glycemic con­trol in­duced by the 0.9 mg dose, but both dos­es con­ferred a sta­tis­ti­cal­ly sig­nif­i­cant re­duc­tion in A1C — a blood test that mea­sures av­er­age lev­els of blood glu­cose (p<0.0001 and p=0.0003, re­spec­tive­ly). The high­est dose caused a 1.1% re­duc­tion in A1C rel­a­tive to place­bo.
"The re­sults we've seen…with this lat­est 1.8 mg dose co­hort, ap­pear very com­pet­i­tive with the cur­rent­ly avail­able best-in-class an­ti-di­a­betes ther­a­pies," Zaf­gen CMO Den­nis Kim said in a state­ment. "All of the phar­ma­co­log­i­cal ac­tions of ZGN-1061 im­prove at the 1.8 mg dose lev­el and, with its in­sulin-sen­si­tiz­ing ef­fects, we be­lieve there is a clear op­por­tu­ni­ty for even greater ben­e­fit with longer treat­ment du­ra­tion giv­en the ef­fect we are see­ing at just 12 weeks."
Sig­nif­i­cant­ly, treat­ment with the 1.8 mg dose al­so trig­gered a place­bo-cor­rect­ed weight loss of 2.3 kg (5.1 pounds) that was sta­tis­ti­cal­ly sig­nif­i­cant (p=0.0002), Zaf­gen said, adding that there was no ev­i­dence of a wan­ing ef­fect.
"These re­sults in con­junc­tion with meta­bol­ic ben­e­fits along­side a pro­gres­sive re­duc­tion in weight po­si­tion ZGN-1061 com­pet­i­tive­ly with those agents al­ready ap­proved," Schwartz added in a note.
Di­a­betes and obe­si­ty are close­ly linked — some drugs to treat the lat­ter have been pulled off the mar­ket due to safe­ty con­cerns, and those that have man­aged to re­main on shelves have seen mea­ger adop­tion, due to their lim­it­ed ef­fec­tive­ness, bun­gled launch­es and re­im­burse­ment hur­dles.
Last year, Zaf­gen saw big man­age­ment changes, in­clud­ing the ex­its of CEO Tom Hugh­es, who had led the com­pa­ny for 9 years, and board mem­ber Bruce Booth, who made his de­par­ture af­ter a dozen years.