Zaf­gen stakes out a PhI beach­head for its next weight drug as it fights for a come­back
Last sum­mer Zaf­gen $ZFGN ex­pe­ri­enced one of the worst biotech dis­as­ters the in­dus­try wit­nessed for all of last year — the kind of night­mare that CEOs dread. Af­ter the FDA put their lead drug be­lo­ranib on clin­i­cal hold in late 2015 — link­ing it to the death of a pa­tient from a pul­monary em­bolism linked with the ther­a­py — the biotech had lit­tle choice but to kill the pro­gram in Ju­ly and slash its staff af­ter reg­u­la­tors spelled out what they would have to do to qual­i­fy for a mar­ket­ing OK.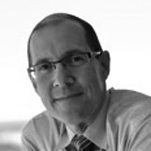 Tom Hugh­es
But with its share price dec­i­mat­ed, Zaf­gen still didn't throw in the tow­el. And now in an ef­fort to make a come­back, Zaf­gen's team has re­leased Phase I da­ta that shows its sole clin­i­cal drug hope, ZGN-1061, a fol­lowup MetAP2 drug, was able to knock about a pound a week off of obese and over­weight pa­tients for four weeks, with­out any signs of throm­bot­ic risk.
Zaf­gen shares surged 15% on the news Thurs­day evening, in post-mar­ket trad­ing.
Break­ing down the da­ta, pa­tients treat­ed with ZGN-1061 for four weeks lost sig­nif­i­cant­ly more weight rel­a­tive to place­bo-treat­ed pa­tients, drop­ping 4.6 lbs, 2.2 lbs and 3.8 lbs for 0.2 mg, 0.6 mg, and 1.8 mg dos­es, re­spec­tive­ly, com­pared to a 0.51 lb loss for the place­bo arm. And that's what they were hop­ing to see as they po­si­tion them­selves for a run at obe­si­ty and Type 2 di­a­betes, two of the most dif­fi­cult mass mar­ket con­di­tions any biotech ever tack­led.
That's not the kind of sud­den and mas­sive weight loss that be­lo­ranib could trig­ger in the first few weeks, CEO Tom Hugh­es con­cedes, but cu­mu­la­tive­ly it's sig­nif­i­cant­ly bet­ter than the dis­ap­point­ing trio of weight drugs that hit a few years ago. This drug, he em­pha­sized, is on the right track for a Phase I, bless­ed­ly free of any sur­pris­es for the re­searchers in­volved.
"We've been work­ing in this area for quite some time," Hugh­es told me ear­li­er Thurs­day. That gives the team at Zaf­gen a chance to care­ful­ly eval­u­ate the phar­ma­co­ki­net­ic qual­i­ties of ZGN-1061, tar­get en­gage­ment and the dose ef­fect, con­firm­ing the "good be­hav­ior" of the drug in an ad­mit­ted­ly small num­ber of sub­jects.
Hugh­es was def­i­nite­ly up­beat about the re­sults, but al­so per­haps a lit­tle more sub­dued than in past dis­cus­sions about be­lo­ranib as that drug head­ed through the clin­ic be­fore im­plod­ing in Phase III.
"I don't know if you can tell by our tone," he said at one point, "but we are re­al­ly, re­al­ly pleased with the re­sult….It's good to have a well-be­haved mol­e­cule."
And how.
Phase I is a rel­a­tive­ly small step in the obe­si­ty/di­a­betes R&D world, with ma­jor de­mands that ul­ti­mate­ly have to be met on safe­ty and ef­fi­ca­cy that have be­dev­iled oth­er de­vel­op­ers over the years and forced in­vestors to di­rect their cash else­where.
Phase II, slat­ed to get un­der­way lat­er this year, will re­cruit about 120 pa­tients with Type 2 di­a­betes, says CMO Den­nis Kim, prob­a­bly look­ing at he­mo­glo­bin A1c lev­els — a clas­sic mea­sure of ef­fi­ca­cy — as the pri­ma­ry end­point. The com­pa­ny still prob­a­bly hasn't es­tab­lished the low­est most ef­fec­tive dose of the drug, which they should be able to shine a light on as mid-stage da­ta comes through.
Lat­er on, adds Hugh­es, it's pos­si­ble that Zaf­gen could take on a part­ner as it an­gles for a Phase III. And cer­tain­ly on­ly a ma­jor play­er could ex­pect to mar­ket a drug like this if it even­tu­al­ly wins an OK. But if things con­tin­ue to go the biotech's way this time, Hugh­es feels that the cap­i­tal will be there for what's need­ed.
Now it's time to con­cen­trate on step 2 in their re­hab pro­gram.