Zai Lab hauls in $761M from Hong Kong IPO to push Ze­ju­la, more bud­ding can­di­dates in Chi­na — re­port
Zai Lab is set to net more than $761 mil­lion from its sec­ondary list­ing in Hong Kong af­ter pric­ing the IPO at $72.51 (HKD$562) — just a hair be­low its Nas­daq clos­ing price on Mon­day, Bloomberg and Nikkei Asian Re­view re­port­ed.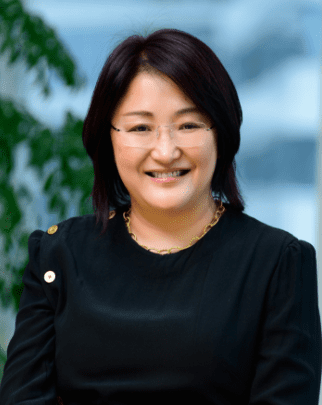 Saman­tha Du
A pi­o­neer in bring­ing West­ern drugs to Chi­na, co-founder and CEO Saman­tha Du has more than tripled Zai Lab's mar­ket cap in the three years it's been pub­lic in the US. The HKEX list­ing is de­signed to fund R&D and com­mer­cial­iza­tion for the cur­rent port­fo­lio while fu­el­ing new in-li­cens­ing pacts, the biotech wrote in a fil­ing.
The 12 can­di­dates come from Glax­o­SmithK­line, Bris­tol My­ers Squibb, Paratek, Five Prime, En­ta­sis, Novo­cure, Macro­Gen­ics, De­ci­phera, In­cyte, Re­gen­eron and Turn­ing Point. While the deals most­ly cov­er main­land Chi­na, Hong Kong and Macau, in some cas­es Zai Lab is al­so grab­bing rights in Tai­wan, Aus­tralia, New Zealand and oth­er coun­tries in the Asia Pa­cif­ic re­gion.
Most promi­nent among them is Ze­ju­la, the PARP in­hibitor that drew GSK to buy out Tesaro for $5.1 bil­lion. There's al­so one oth­er com­mer­cial prod­uct in Op­tune, a de­vice ap­proved to treat glioblas­toma mul­ti­forme.
The pro­ceeds will al­so fund de­vel­op­ment of two com­pounds dis­cov­ered in-house, which tar­get IL-17 for pso­ri­a­sis and CD47 for can­cer re­spec­tive­ly.
Giv­en the re­quire­ment that in­vestors buy 50 shares, it has one of the high­est thresh­olds for a new stock, lo­cal me­dia not­ed. The to­tal price was cit­ed as a rea­son why Zai Lab was on­ly slight­ly over­sub­scribed.