Za­vante hits the fin­ish line, de­clar­ing a piv­otal win for its an­tibi­ot­ic now head­ed (even­tu­al­ly) to the FDA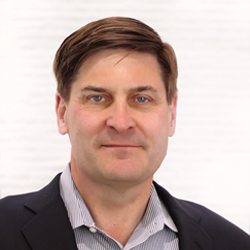 Za­vante CEO Ted Schroed­er
The team at Za­vante Ther­a­peu­tics had a very sim­ple goal.
Armed with $45 mil­lion in in­vestor back­ing, they took a broad spec­trum an­tibi­ot­ic that's been used in var­i­ous coun­tries around the world — out­side the US — and put it through a late-stage, head-to-head, non-in­fe­ri­or­i­ty tri­al against a com­bo an­tibi­ot­ic that's al­ready in use in the US.
And they are claim­ing a win, prep­ping an FDA ap­pli­ca­tion now for a new an­tibi­ot­ic in an in­creas­ing­ly drug-re­sis­tant world as they con­sid­er their op­tions: mar­ket­ing it them­selves or sell­ing it to a play­er in the field.
By the time they get through the NDA process, CEO Ted Schroed­er tells me, they will have spent "every nick­el" of their $45 mil­lion.
In­ves­ti­ga­tors re­cruit­ed 465 pa­tients, giv­ing their an­tibi­ot­ic Zolyd (fos­fomycin for in­jec­tion, or ZTI-01) in 1-hour IV in­fu­sions three times a day ver­sus a some­what small­er dose of IV piperacillin (peni­cillin)/tazobac­tam at the same sched­ule.
Here is the bot­tom line, pre­sent­ed by Za­vante:
In the study, ZOLYD met the pri­ma­ry end­point of sta­tis­ti­cal non-in­fe­ri­or­i­ty com­pared to piperacillin/tazobac­tam, with an over­all suc­cess rate of 64.7% (119/184 pa­tients) ver­sus 54.5% (97/178 pa­tients), re­spec­tive­ly, a treat­ment dif­fer­ence of 10.2% (95% CI: -0.4, 20.8). Clin­i­cal cure rates were high and sim­i­lar be­tween treat­ment groups (90.8% vs. 91.6%, re­spec­tive­ly).
Fos­fomycin was launched in Spain and then start­ed mak­ing the rounds un­til Big Phar­ma in­tro­duced new class­es of an­tibi­otics and ba­si­cal­ly de­clared the prob­lem of an­tibi­ot­ic de­vel­op­ment fixed, says Schroed­er, a long­time biotech ex­ec with a lengthy stint at Elan on the re­sume. Then those main­stream an­tibi­otics dom­i­nat­ed the mar­ket un­til drug re­sis­tance be­gan to be­come a se­ri­ous threat. And fos­fomycin be­gan to make a come­back, at­tract­ing his at­ten­tion as a like­ly can­di­date for a first-US ap­proval.
The key, he adds, was the pas­sage of the GAIN Act, which gives this an­tibi­ot­ic a shot at eight years of mar­ket ex­clu­siv­i­ty.
Schroed­er says he and his team have the ex­pe­ri­ence to field this an­tibi­ot­ic them­selves. Or they might sell it, as seems the most like­ly suc­cess­ful out­come. An ap­pli­ca­tion will have to wait un­til H1 2018, so they can fin­ish the work.
It's a big mar­ket, says Schroed­er, but it's al­so a mar­ket dom­i­nat­ed by cheap, old an­tibi­otics. Schroed­er, though, feels that his an­tibi­ot­ic could come in­to fre­quent play as a com­bo, tied to oth­er an­tibi­otics as in­ten­sive care physi­cians look for a knock­out blow against in­fec­tions.
"I do think its a re­al­ly in­ter­est­ing op­por­tu­ni­ty to bring such a use­ful prod­uct for­ward in such an ef­fi­cient way," says the CEO. Now he has to com­plete the process.
"In an en­vi­ron­ment of rapid­ly in­creas­ing re­sis­tance, safe and ef­fec­tive an­tibi­otics with ac­tiv­i­ty against MDR pathogens are sore­ly need­ed," said Kei­th Kaye, Pro­fes­sor of Med­i­cine, Uni­ver­si­ty of Michi­gan. "If ap­proved, ZOLYD's unique mech­a­nism of ac­tion and broad spec­trum of ac­tiv­i­ty would add to the treat­ment ar­ma­men­tar­i­um when treat­ing se­ri­ous­ly ill pa­tients in the hos­pi­tal."