Zealand hands off dis­ap­point­ing di­a­betes rev­enue from Sanofi in ex­change for a $205M in­jec­tion to back a new pipeline
Dan­ish biotech Zealand Phar­ma is cash­ing in its roy­al­ty chips on its lack­lus­ter di­a­betes drugs. The com­pa­ny, which has switched fo­cus to its rare dis­ease pipeline, is grab­bing $205 mil­lion from Roy­al­ty Phar­ma in ex­change for $85 mil­lion in com­mer­cial mile­stones and its rev­enue stream due from Sanofi on Soli­qua and Lyx­u­mia.
Once the mon­ey comes through, Zealand plans to pay off a bond to be­come debt free as it pur­sues a new fu­ture in much more nar­row­ly tar­get­ed mar­kets.
Soli­qua, a com­bo of in­sulin and Zealand's GLP-1, has been a par­tic­u­lar dis­ap­point­ment for the com­pa­nies in­volved, fail­ing to live up to some high-fly­ing ex­pec­ta­tions from sell side an­a­lysts. The drugs fell well be­hind ri­vals years ago, and nev­er caught up.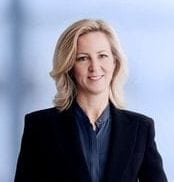 Britt Meel­by Jensen
Now, Zealand is tak­ing what it can get and mov­ing on. The com­pa­ny has been lin­ing up late-stage tests of its newest ther­a­pies, in­clud­ing a Phase III for dasiglucagon, a treat­ment for con­gen­i­tal hy­per­in­sulin­ism.
Over the last 12 months Zealand's stock $ZEAL has cratered, falling 37%.
"We are grate­ful for the col­lab­o­ra­tion with Sanofi, which has been fun­da­men­tal for our growth dur­ing the past 15 years," said CEO Britt Meel­by Jensen. "The sale of the fu­ture roy­al­ties al­lows us to ac­cel­er­ate our ac­tiv­i­ties to take our own ful­ly-owned prod­uct can­di­dates all the way to mar­ket, in line with our long-term strate­gic ob­jec­tives. These in­clude two lead­ing rare dis­ease pro­grams, glepaglu­tide for short bow­el syn­drome and dasiglucagon for con­gen­i­tal hy­per­in­sulin­ism, each with a Phase III study planned to com­mence this month."