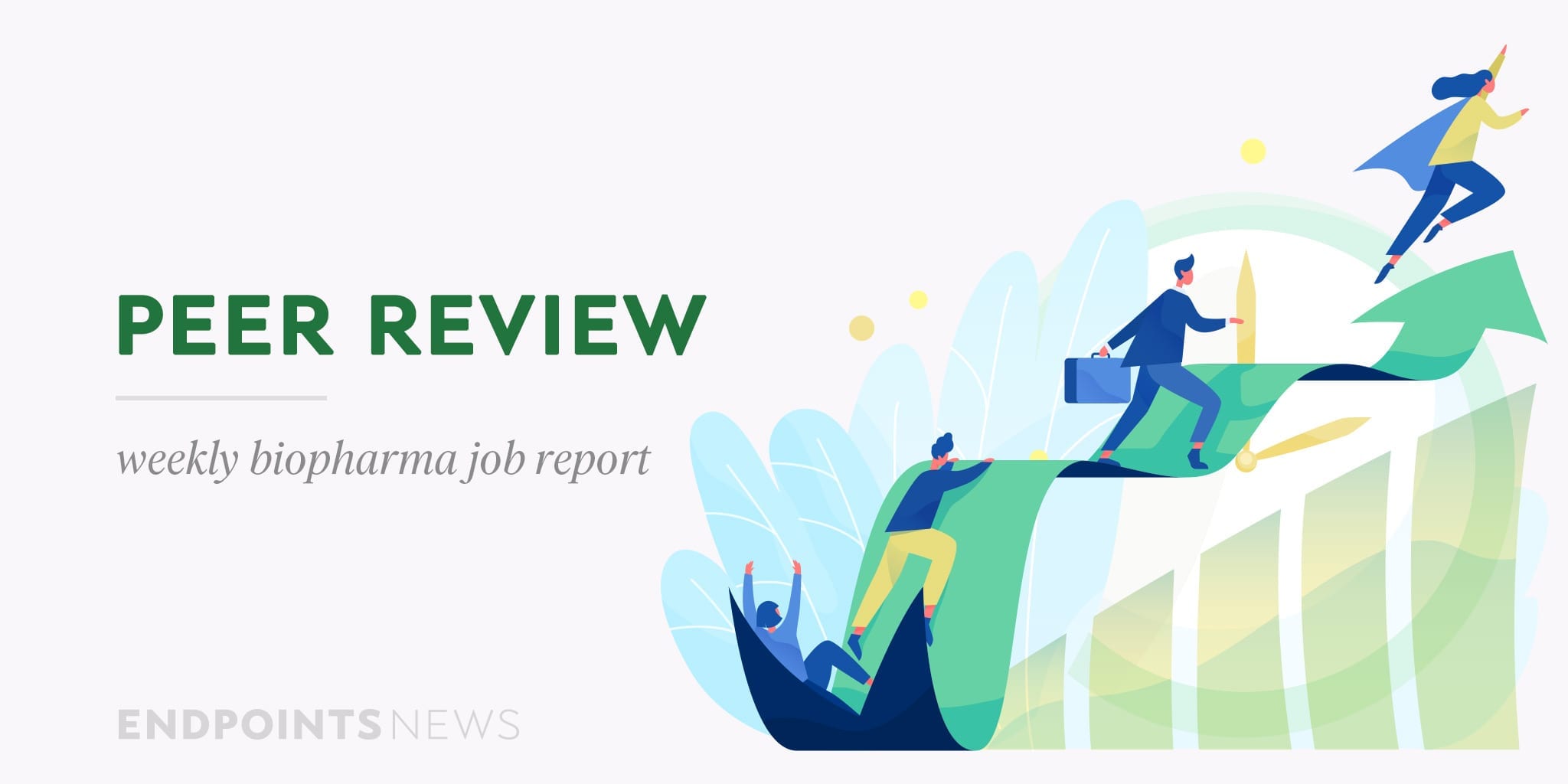 Zio­pharm finds new CEO af­ter six-month search; CFO tran­si­tion at Lon­za to take place in De­cem­ber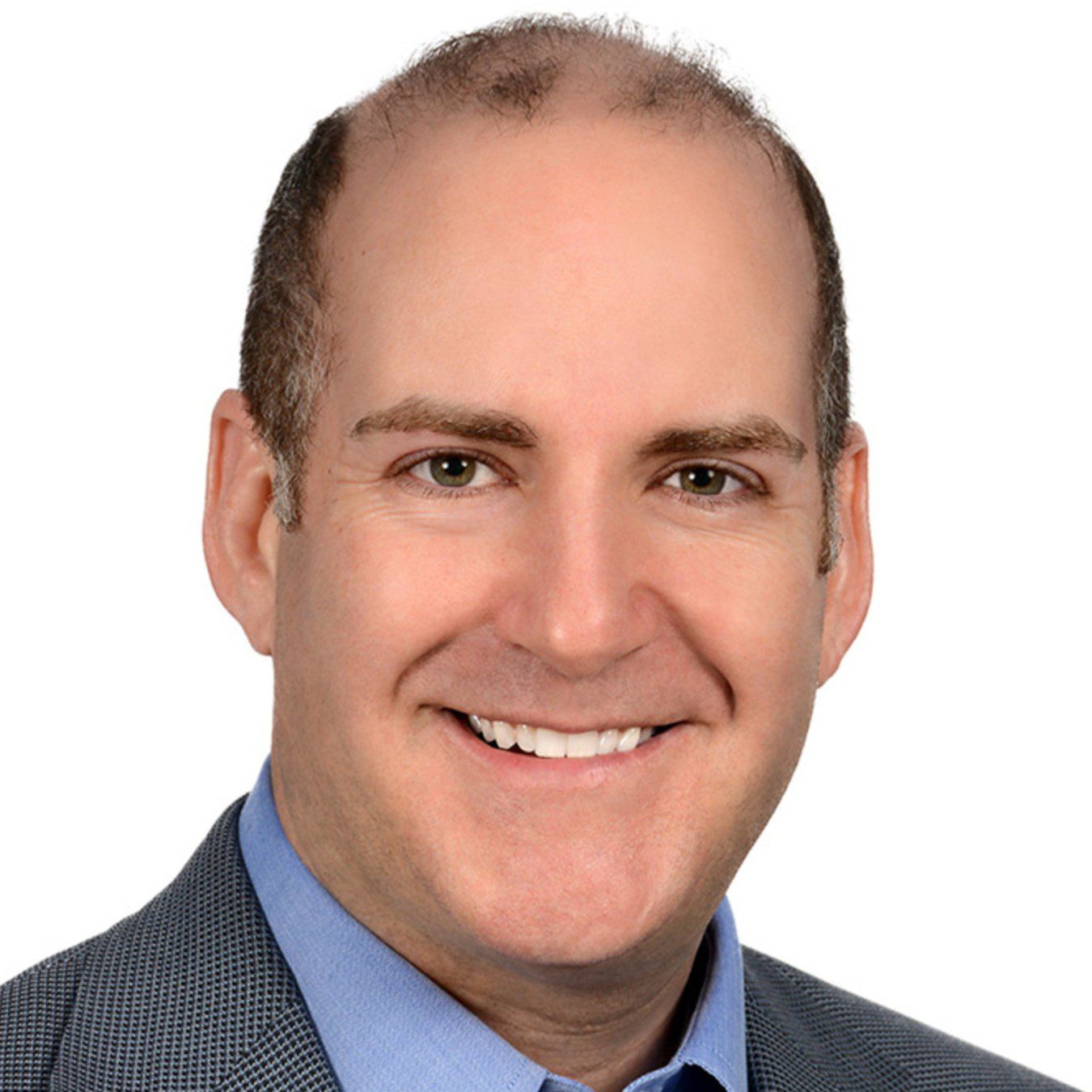 Kevin Boyle
Less than a year re­moved from a suc­cess­ful ac­tivist at­tack, Zio­pharm On­col­o­gy ap­point­ed a new CEO this week. Tak­ing the reins will be Kevin Boyle, who comes over af­ter lead­ing Ku­ur Ther­a­peu­tics to a $185 mil­lion buy­out back in May.
It's been a tough few years for Zio­pharm, which in ad­di­tion to tak­ing on the with­er­ing ac­tivist at­tack saw sig­nif­i­cant turnover at the C-suite lev­el, cul­mi­nat­ing in long­time CEO Lau­rence Coop­er hit­ting the ex­it in Feb­ru­ary. That kicked off a near­ly half-year search that has now found Boyle set to take charge.
"I un­der­stand the chal­lenges ahead and I look for­ward to work­ing dili­gent­ly with our ded­i­cat­ed and tal­ent­ed team to un­lock our in­cred­i­ble po­ten­tial as an in­no­v­a­tive, world-class on­col­o­gy com­pa­ny," Boyle said in a state­ment. "My pri­or­i­ties will be to de­liv­er share­hold­er val­ue and to en­sure the suc­cess of the or­ga­ni­za­tion by dri­ving the TCR-T pro­gram for­ward, while seek­ing and ex­e­cut­ing val­i­dat­ing part­ner­ships across our en­tire port­fo­lio of sci­en­tif­ic as­sets."
Boyle be­gan his jour­ney at Carnegie Mel­lon, earn­ing a bach­e­lor's in in­dus­tri­al man­age­ment & eco­nom­ics be­fore get­ting a law de­gree from the Uni­ver­si­ty of Penn­syl­va­nia. He kicked off his ca­reer in in­vest­ment bank­ing and has tak­en on sev­er­al CFO roles, in­clud­ing at FloWorks In­ter­na­tion­al, Sig­ma3, Re­cov­er­Care, and SPT.
In 2018, Boyle joined Ku­ur — then known as Cell Med­ica — as its CFO, help­ing lead the com­pa­ny through a ma­jor re­struc­tur­ing in ear­ly 2020. Ear­li­er this year, Ku­ur re­vealed its first re­sults for its CAR-NKT cell ther­a­pies de­vel­oped with Bay­lor Uni­ver­si­ty, look­ing at pa­tients with neu­rob­las­toma.
Out of 10 evalu­able pa­tients dosed in the Phase I with the lead can­di­date, an au­tol­o­gous GD2-tar­get­ing CAR-NKT ther­a­py, re­searchers not­ed one com­plete re­sponse, one par­tial re­sponse, and three pa­tients with sta­ble dis­ease. A few months lat­er, the biotech was ac­quired by Athenex.
It re­mains to be seen what Boyle's strat­e­gy will be at Zio­pharm, but he has the en­dorse­ment of the ac­tivists who suc­ceed­ed in their at­tack late last year. Robert Post­ma, CEO of Wa­ter­Mill As­set Man­age­ment Corp, served on Zio­pharm's chief ex­ec­u­tive search com­mit­tee.
Post­ma led the charge against Zio­pharm start­ing last No­vem­ber, aim­ing to re­place three board mem­bers and the Zio­pharm chair­man in an ug­ly af­fair that stretched out for more than a month. The sides fought through the con­stant is­su­ing of press re­leas­es, in­clud­ing over Thanks­giv­ing, and Post­ma ul­ti­mate­ly suc­ceed­ed in re­plac­ing two of the board mem­bers and pres­sur­ing the chair­man to step down.
Though Post­ma him­self was up for a board seat in the vote, he did not join the board when the at­tack con­clud­ed in mid-De­cem­ber. He has since tak­en a board seat, how­ev­er.
Zio­pharm did man­age to re­ceive IND clear­ance around the time Coop­er left — news it de­scribed at the time as "fan­tas­tic" — but in­vestors have not been im­pressed much since. Fol­low­ing that an­nounce­ment on Feb. 25, Zio­pharm stock $ZIOP has sunk near­ly 67% as of Thurs­day's clos­ing bell, drop­ping from $5.33 per share to $1.77.
— Max Gel­man
---
→ Else­where at Boston-based Zio­pharm, Raf­faele Baf­fa and Adam Levy have both earned pro­mo­tions — Baf­fa to head of R&D and Levy to EVP, cor­po­rate de­vel­op­ment and in­vestor re­la­tions. Baf­fa, the ex-CMO at Servi­er and a Pfiz­er and Sanofi vet, re­tains the CMO ti­tle that he's held since No­vem­ber. And Levy orig­i­nal­ly joined Zio­pharm around the same time as Baf­fa, get­ting the bump from his pre­vi­ous du­ties as EVP of in­vestor re­la­tions and cor­po­rate com­mu­ni­ca­tions.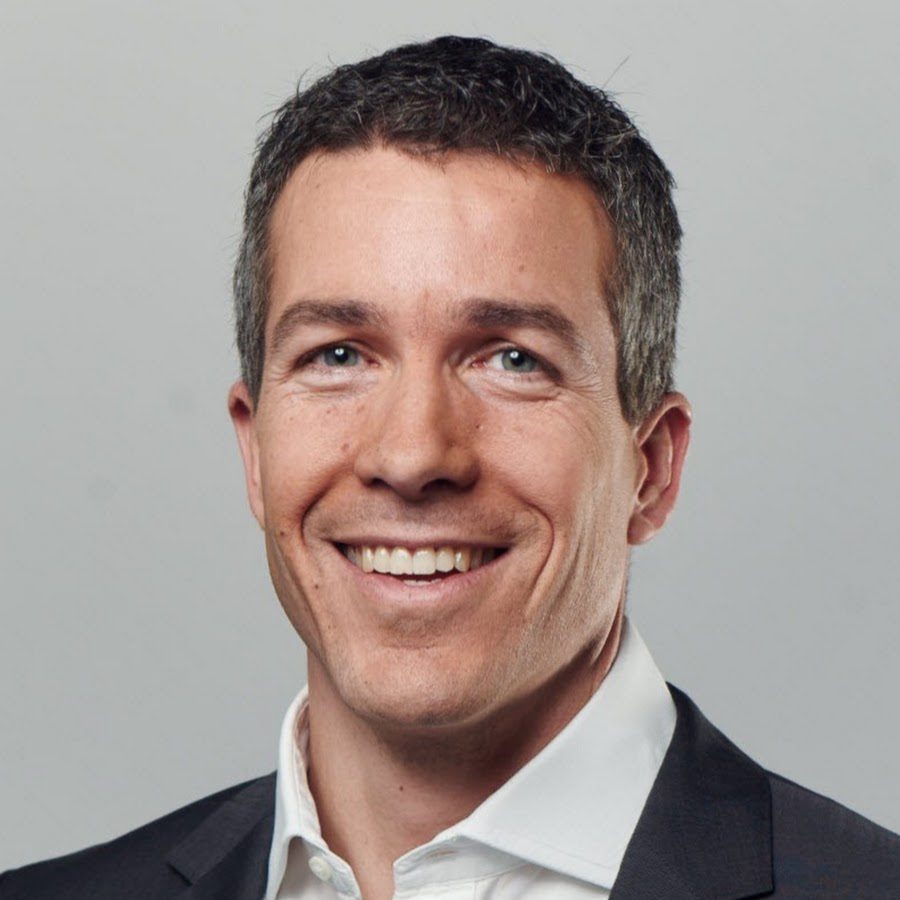 Philippe Deecke
→ Philippe Deecke will take over as CFO at Lon­za on Dec. 1, re­plac­ing Rodol­fo Sav­itzky, who shuf­fles off af­ter five years in the po­si­tion "for a new op­por­tu­ni­ty on 31 De­cem­ber 2021," ac­cord­ing to a re­lease. Af­ter more than six years at McK­in­sey, Deecke piv­ot­ed to No­var­tis in 2005, ris­ing through the ranks to even­tu­al­ly lead man­age­ment re­port­ing and cor­po­rate plan­ning for the No­var­tis Group, be­come head of fi­nance in Eu­rope, the Mid­dle East and Africa (EMEA) for Al­con, and most re­cent­ly step in­to the role of CFO at No­var­tis On­col­o­gy.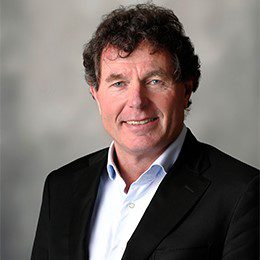 On­no van de Stolpe
→ In one of those CEO de­vel­op­ments you could prob­a­bly see com­ing af­ter a tu­mul­tuous year, On­no van de Stolpe un­sur­pris­ing­ly is step­ping down from Gala­pa­gos as soon as a suc­ces­sor can be found. Gilead's $5 bil­lion al­liance with Gala­pa­gos start­ed to buck­le in Au­gust 2020 with the FDA's re­jec­tion of fil­go­tinib, and then the whole thing col­lapsed in Feb­ru­ary with a Phase III fail for zir­i­tax­e­s­tat, prompt­ing them to scrap the pro­gram. More bad read­outs of oth­er drugs in the pipeline seemed to kick the part­ner­ship while it was down in Ju­ly. CSO Piet Wiger­inck was the first ex­ec­u­tive domi­no to fall at Gala­pa­gos when he split the scene in June.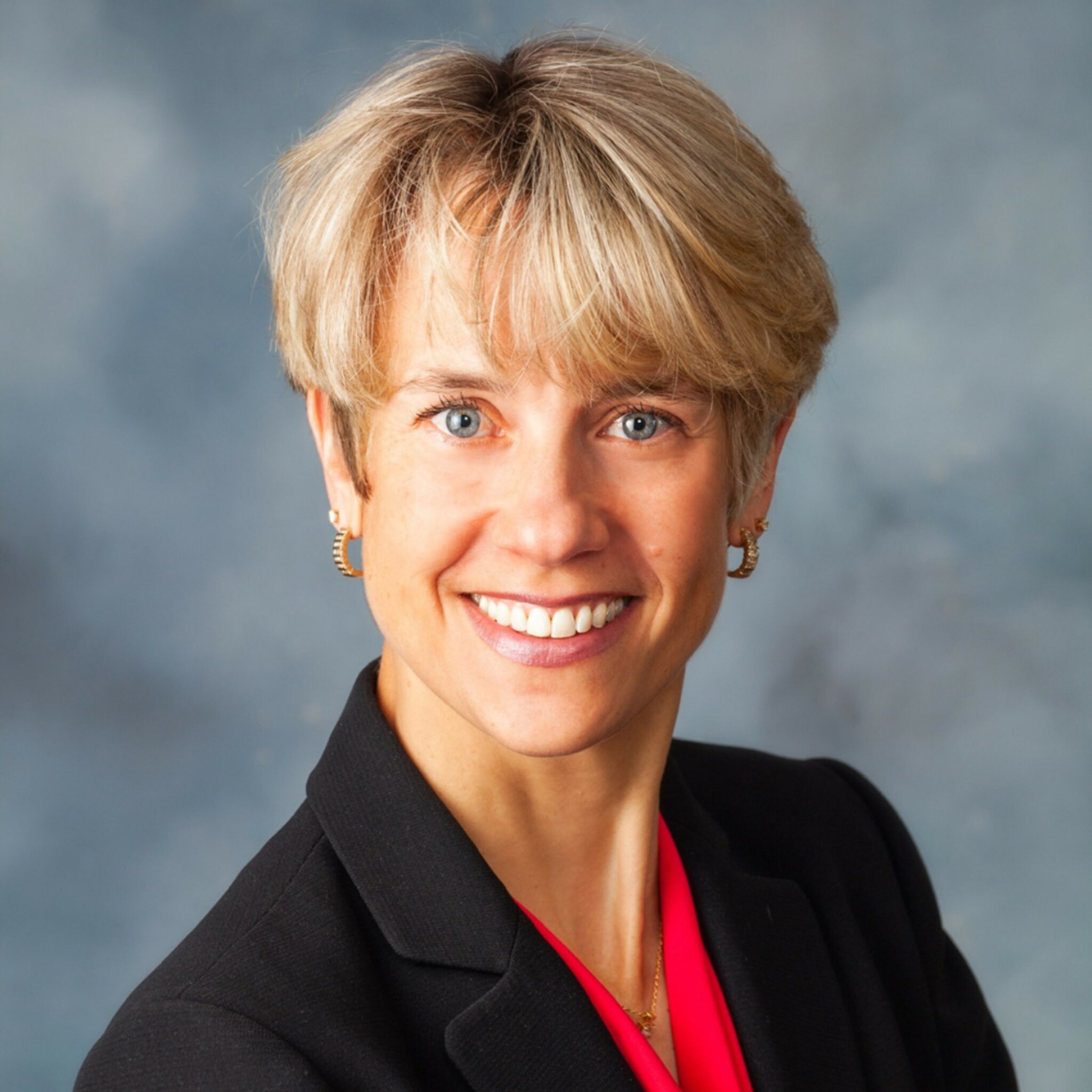 Kris­ten Buck
→ Just last year, we fea­tured Kris­ten Buck at the top of Peer Re­view when she be­came CMO at Icon, and dur­ing her tenure the Dublin-based CRO plunked down a smooth $12 bil­lion for PRA Health Sci­ences in a ma­jor deal. But life moves pret­ty fast, and if you don't stop and look around once in a while, you could miss an­oth­er ca­reer move: Buck has left Icon to take the same po­si­tion at New Jer­sey cell ther­a­py play­er Cal­adrius Bio­sciences. The ex-chief of clin­i­cal de­vel­op­ment at Op­tum, Buck was a glob­al safe­ty physi­cian and glob­al study physi­cian in her six years at As­traZeneca. Dou­glas Losor­do re­signed as Cal­adrius CMO in No­vem­ber 2020 with Robert Honig­berg pinch-hit­ting on an in­ter­im ba­sis be­fore Buck's ap­point­ment.
→ Three weeks ago in this space, we out­lined the ex­its of CSO Christo­pher Roberts and CMO Rachel Humphrey at Black Di­a­mond, and we know Roberts' next land­ing spot — he takes the helm at Deer­field-backed Civet­ta Ther­a­peu­tics, which made its de­but in late 2019 and takes aim at be­ta-pro­peller pro­teins to treat can­cer. Dur­ing Roberts' stay at Glax­o­SmithK­line, the first-time chief ex­ec­u­tive was se­nior di­rec­tor of HCV med­i­c­i­nal chem­istry and lat­er led the host de­fense dis­cov­ery per­for­mance unit. Af­ter GSK, Roberts moved on to Sy­ros Phar­ma­ceu­ti­cals as their VP of chem­istry and ear­ly de­vel­op­ment, then spent two years as an en­tre­pre­neur in res­i­dence for SR One.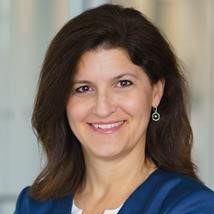 Lin­da Shapiro Man­ning
→ David Meek­er-led Rhythm Phar­ma­ceu­ti­cals, the mak­er of obe­si­ty drug Im­civree, will change CMOs on Sept. 10 as Mur­ray Stew­art pass­es the ba­ton to Lin­da Shapiro Man­ning. It's a fast as­cent for Shapiro Man­ning, who showed up on Peer Re­view's radar in Ju­ly when Rhythm ap­point­ed her as SVP, clin­i­cal. In her six-year stay at No­vo Nordisk, she was head of med­ical sci­ence and in­ter­na­tion­al med­ical di­rec­tor for the Dan­ish phar­ma's GLP-1 and obe­si­ty glob­al de­vel­op­ment pro­grams. Stew­art will still be part of the Rhythm team as a se­nior med­ical ad­vi­sor.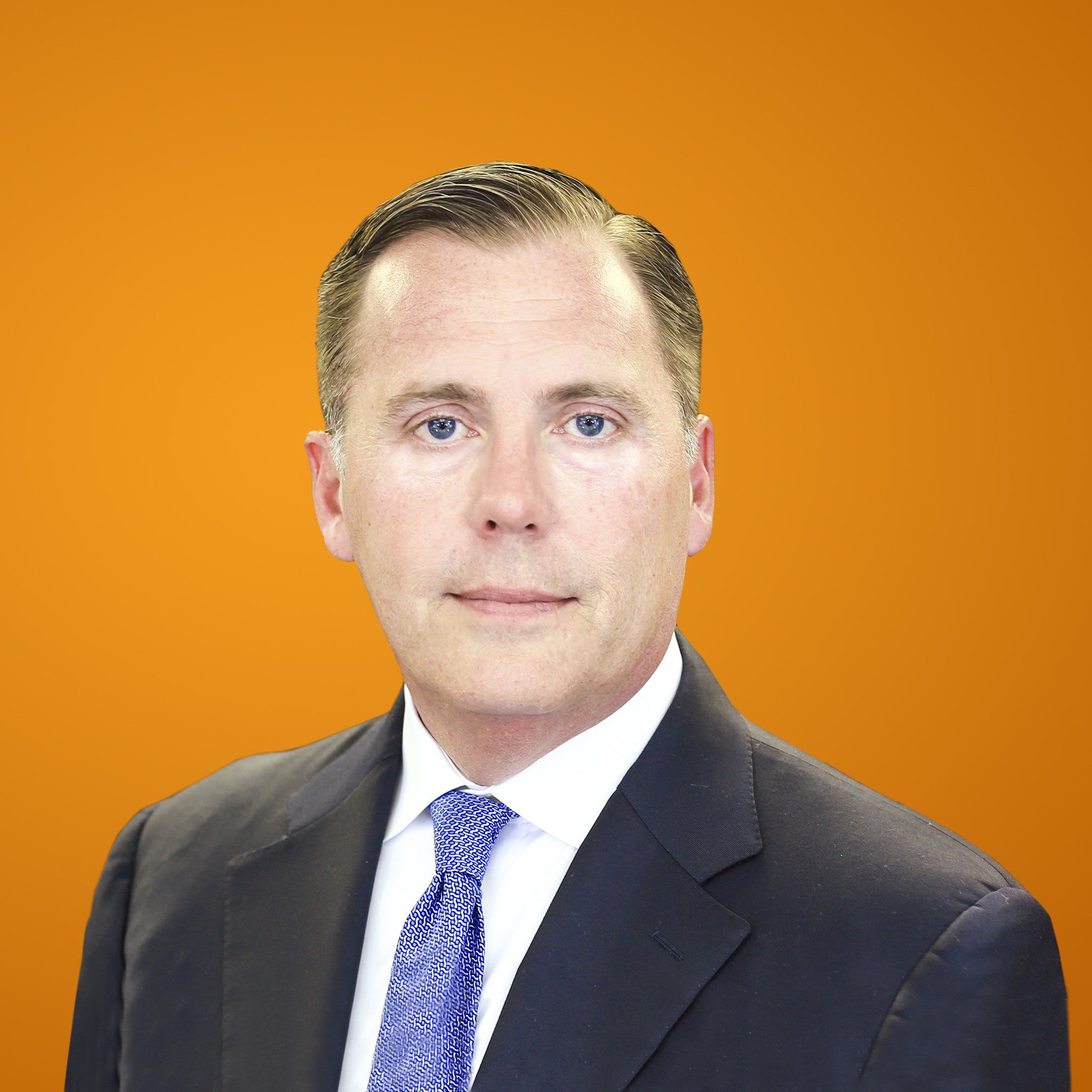 Jim Jogerst
→ With the un­con­ven­tion­al ap­proach of us­ing red blood cells to de­vel­op gene ther­a­pies for can­cer and au­toim­mune dis­eases, Ru­bius Ther­a­peu­tics has been min­ing for Big Phar­ma gold with its lead­er­ship — as do most Flag­ship com­pa­nies — and its lat­est move is bring­ing in Jim Jogerst as CBO. Jogerst had been with Janssen since 2018 and was se­nior di­rec­tor of busi­ness de­vel­op­ment for the in­fec­tious dis­eases and vac­cines port­fo­lio, and he was head of busi­ness de­vel­op­ment, li­cens­ing and M&A dur­ing a nine-year stay with Al­con. Ru­bius CEO Pablo Cagnoni gave End­points News an in­side look at the ear­ly da­ta for its can­cer drug RTX-240 that sent the stock climb­ing to its high­est lev­el of the year.
→ Jen­nifer Chow has been pro­mot­ed to CEO and man­ag­ing di­rec­tor of Aus­tralian CAR-T play­er Chimeric Ther­a­peu­tics af­ter tak­ing the COO job in No­vem­ber 2020. At one time the glob­al com­mer­cial CAR-T lead at Cel­gene, Chow then moved on to Kite, where she led glob­al mar­ket­ing, an­a­lyt­ics and com­mer­cial op­er­a­tions. CMO Syed Rizvi, VP of busi­ness and cor­po­rate de­vel­op­ment Eliot Bourk and VP of tech­ni­cal op­er­a­tions Li Ren are al­so Cel­gene vets who are with Chimeric, which has an on­go­ing Phase I tri­al at City of Hope for its chloro­tox­in cell ther­a­py to treat glioblas­toma.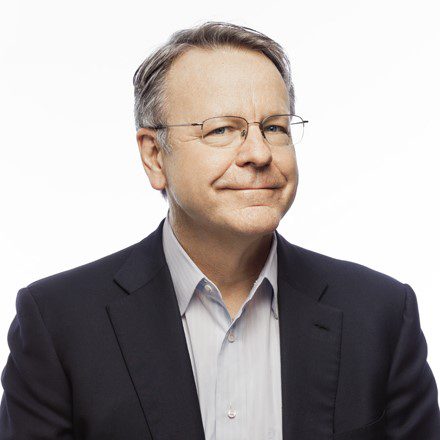 Dale Pfost
→ Backed by Pe­ter Thiel and chaired by Stephen Squin­to, Is­raeli fi­bro­sis biotech Chemomab Ther­a­peu­tics has filled its CEO slot with Dale Pfost, suc­ceed­ing co-founder Adi Mor, who's con­tin­u­ing her CSO du­ties and keep­ing her board seat. Pfost helmed Lo­do Ther­a­peu­tics from 2019 un­til its pur­chase in May by Zymer­gen, a rapid­ly falling star in the syn­bio field. Chemomab, which merged with An­chi­ano Ther­a­peu­tics this year, has a mon­o­clon­al an­ti­body in Phase II tri­als for those with pri­ma­ry scle­ros­ing cholan­gi­tis (PSC) and liv­er fi­bro­sis.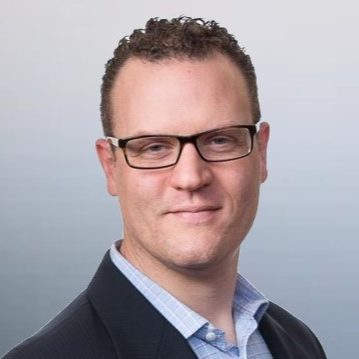 Shane Ward
→ San Diego-based Cidara — which paired with Janssen in April to de­vel­op and com­mer­cial­ize an an­tivi­ral to treat in­fluen­za — has re­tooled its lead­er­ship a bit by re­cruit­ing Pree­tam Shah (CFO and CBO) and Shane Ward (chief le­gal of­fi­cer and cor­po­rate sec­re­tary). Shah tack­les these dual roles at Cidara af­ter his tenure as Brain­Storm's EVP, CFO and trea­sur­er, and as for Ward, the Gilead vet makes the switch here af­ter three years as chief le­gal and strat­e­gy of­fi­cer at bat­tered Bel­licum.
→ Con­ver­gent Ther­a­peu­tics, a ra­dio­phar­ma­ceu­ti­cal biotech tar­get­ing prostate can­cer with its lead can­di­date CONV 01-α, has tapped Alexan­der Brown as COO. Lend­ing some Big Phar­ma heft by with a re­cent stint at Sanofi as head of new prod­uct plan­ning, glob­al on­col­o­gy, Brown has al­so been se­nior di­rec­tor of glob­al com­mer­cial on­col­o­gy in charge of Baven­cio at EMD Serono. On Ju­ly 1, Con­ver­gent hand­ed the CEO reins to co-founder Philip Kantoff, the ex-chair­man of Memo­r­i­al Sloan Ket­ter­ing's School of Med­i­cine.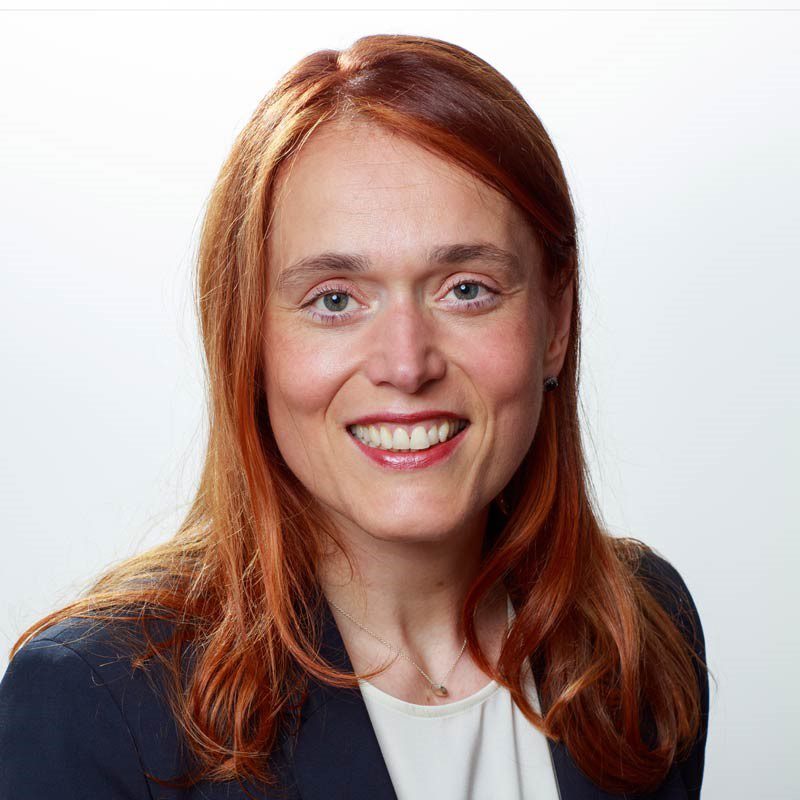 Heike Keil­hack
→ Sev­er­al Big Phar­ma names con­tributed to what's been la­beled as a $65 mil­lion Se­ries B1 round in Ju­ly, and it's all sys­tems go for Ri­bon Ther­a­peu­tics with its two lead PARP in­hibitors as we now learn that Ri­bon has pro­mot­ed Heike Keil­hack to CSO and Kevin Kuntz to chief drug de­vel­op­ment of­fi­cer. Keil­hack is a five-year Ri­bon vet who was SVP of bi­o­log­i­cal sci­ences be­fore jump­ing to the C-suite, while Kuntz has been a Ri­bon ex­ec since 2015 and was pre­vi­ous­ly SVP of mol­e­c­u­lar dis­cov­ery. They al­so share an Epizyme con­nec­tion: Keil­hack held the se­nior di­rec­tor of bi­ol­o­gy post there at the same time Kuntz was head of chem­istry.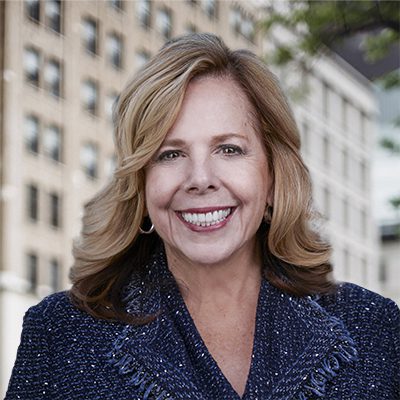 Pamela Yanchik Con­nealy
→ Pyx­is On­col­o­gy con­tin­ues to ex­pand with its ad­di­tion of Pamela Yanchik Con­nealy as CFO. Con­nealy, who brings over two decades of fi­nan­cial and busi­ness op­er­a­tions ex­pe­ri­ence, served as CFO for Im­muno­vant and COO at Ki­va. In June, chief tech­ni­cal of­fi­cer Steve Monks and COO Ritu Shah made their way to Pyx­is, which launched in 2019 and col­lect­ed $152 mil­lion in Se­ries B fund­ing ear­li­er this year to ad­vance a trio of AD­Cs in­to the clin­ic.
→ Tak­ing flight with its $125 mil­lion Se­ries C haul in May and siz­ing up the pos­si­bil­i­ty of an IPO, pre­ci­sion on­col­o­gy biotech Hum­ming­bird Bio­science has pegged Josh House as CFO. Af­ter three years at Atara Bio­ther­a­peu­tics, House jumped ship in Sep­tem­ber 2020 to be­come VP of busi­ness de­vel­op­ment for Con­so­nance-HFW Ac­qui­si­tion Corp, which merged with Sur­rozen in April in a $212 mil­lion SPAC deal.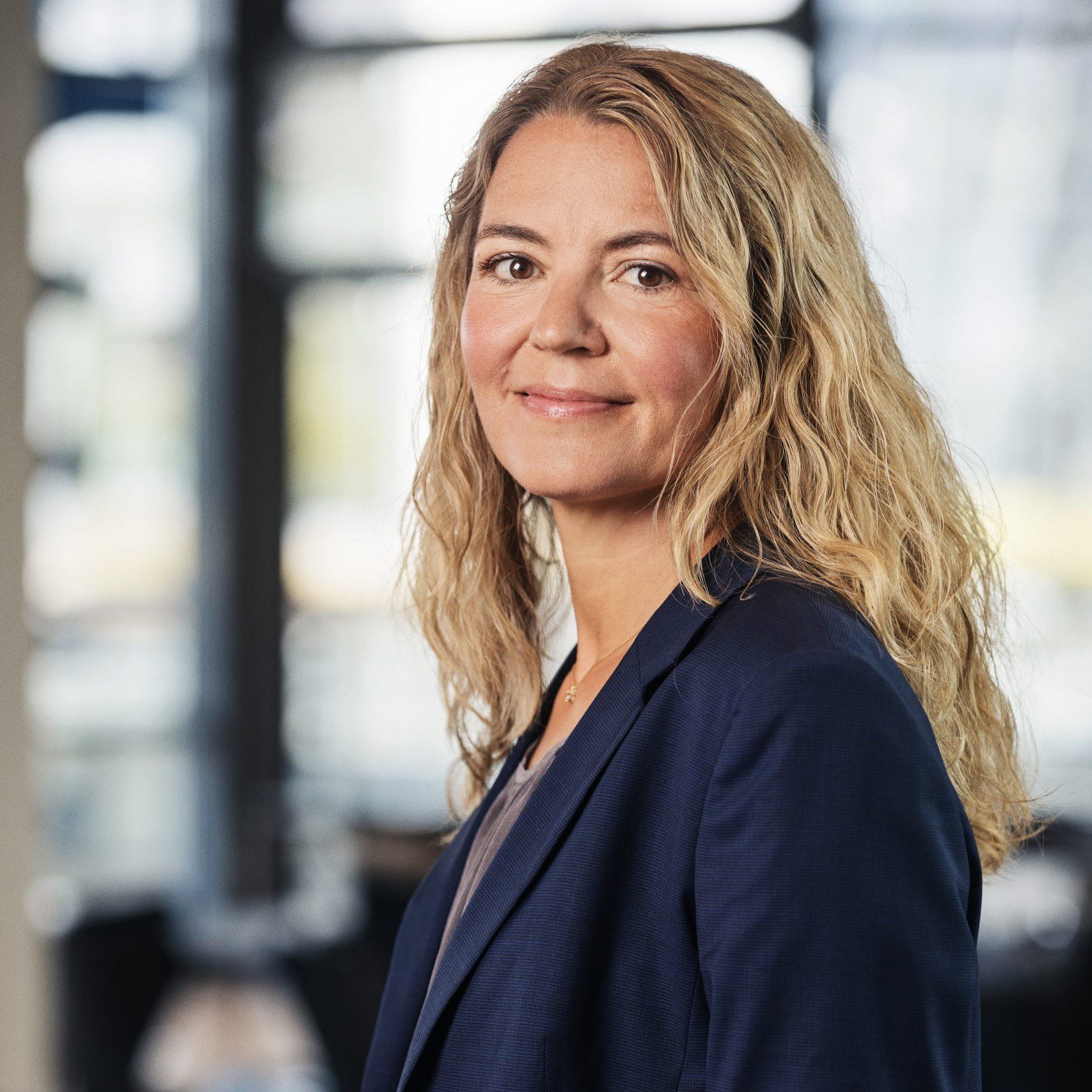 Nan­na Lüneborg
→ Dutch VC For­bion has named Nan­na Lüneborg as a gen­er­al part­ner as­signed to the €360 mil­lion For­bion Growth Op­por­tu­ni­ties Fund. Lüneborg had spent near­ly a decade at No­vo Ven­tures and sits on the board of di­rec­tors at such biotechs as La­va Ther­a­peu­tics and NodThera.
→ Ab­sorb­ing the Nas­daq at­mos­phere thanks to a mod­est IPO this sum­mer, Der­ma­ta Ther­a­peu­tics — fo­cused on fresh­wa­ter sponge treat­ments for skin con­di­tions like ac­ne and rosacea — has wel­comed Kyri Van Hoose as CFO, suc­ceed­ing Thomas In­s­ley. Van Hoose just com­plet­ed a year as CFO at Tega Ther­a­peu­tics, and dur­ing her 11 years at Aca­dia Phar­ma­ceu­ti­cals, she was se­nior di­rec­tor of fi­nance and cor­po­rate con­troller. In­s­ley will stay on at Der­ma­ta as a fi­nan­cial con­sul­tant.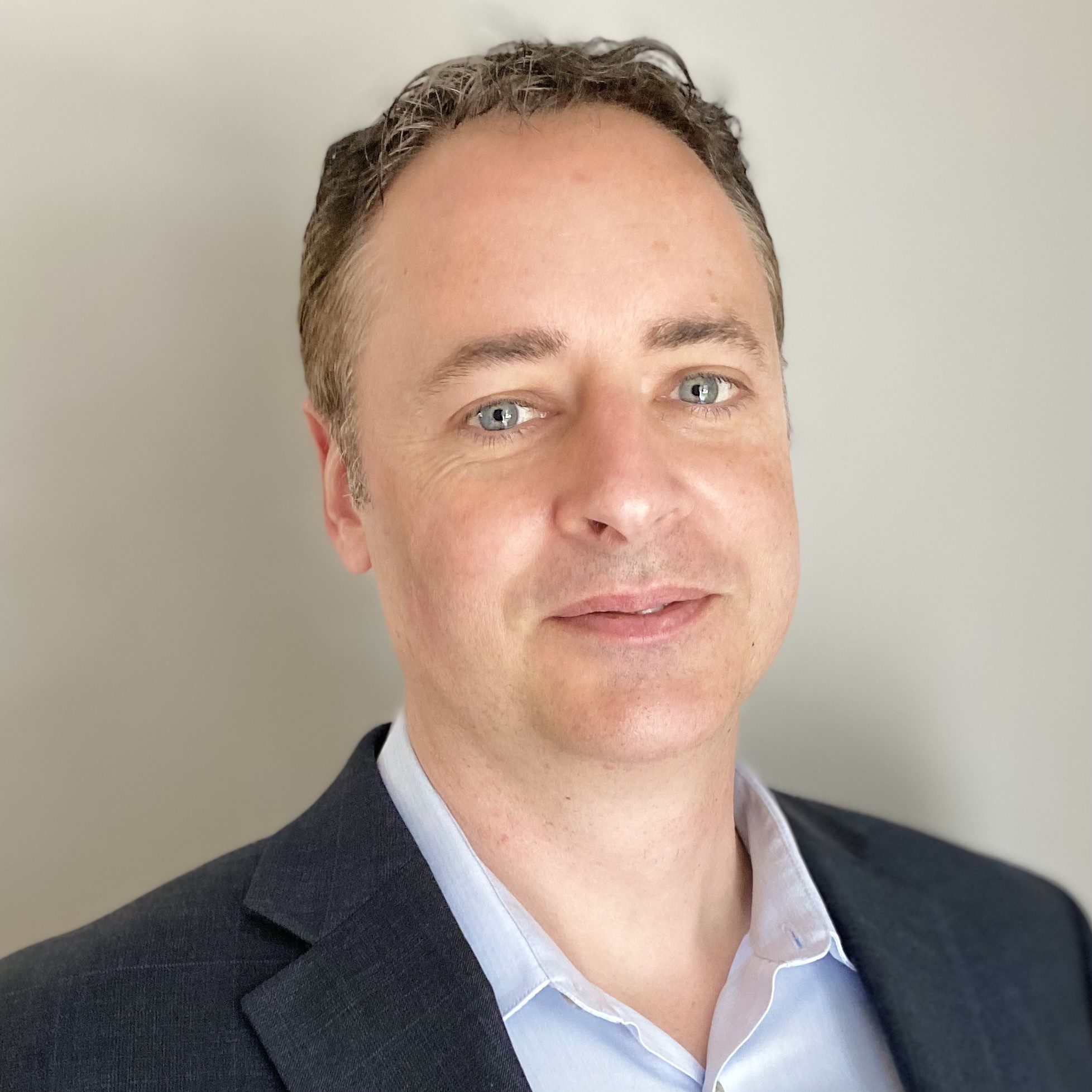 Michael Di­docha
→ Mel­bourne-based Telix Phar­ma­ceu­ti­cals — aim­ing to fight a va­ri­ety of can­cers with mol­e­c­u­lar­ly-tar­get­ed ra­di­a­tion (MTR) ther­a­pies — has tapped Michael Di­docha as CFO, Amer­i­c­as. Di­docha walks away from Roche af­ter a 16-year run that be­gan as a man­u­fac­tur­ing en­gi­neer in di­a­betes care, even­tu­al­ly climb­ing to di­rec­tor of fi­nance in 2017. Just last week, Telix named Saman­tha Mc­Sh­er­ry di­rec­tor of com­mer­cial op­er­a­tions for Aus­tralia and New Zealand.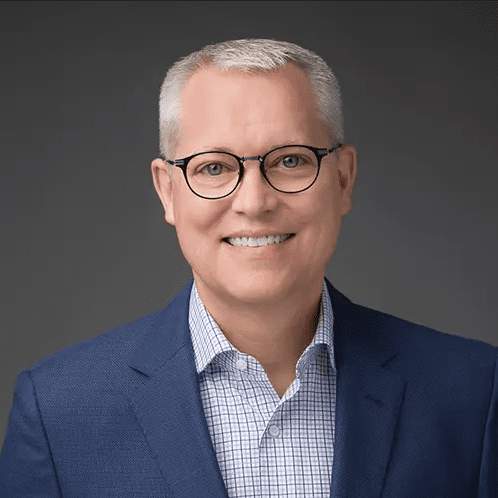 Jeff Knight
→ Jeff Knight steps in­to the new­ly cre­at­ed COO po­si­tion at Cri­net­ics Phar­ma­ceu­ti­cals. Be­fore join­ing Cri­net­ics, Knight was a mem­ber of the ex­ec­u­tive lead­er­ship team at Po­sei­da, which ear­li­er this week of­fered End­points an ear­ly snap­shot of proof of ef­fi­ca­cy for a next-gen sol­id tu­mor CAR-T. Pri­or to that, he spent six years climb­ing the ranks at Am­gen, Onyx, and Halozyme. Cri­net­ics' lead prod­uct can­di­date, pal­tuso­tine, re­vealed pos­i­tive da­ta in Phase II and forges ahead in its Phase III pro­gram for treat­ment of acromegaly.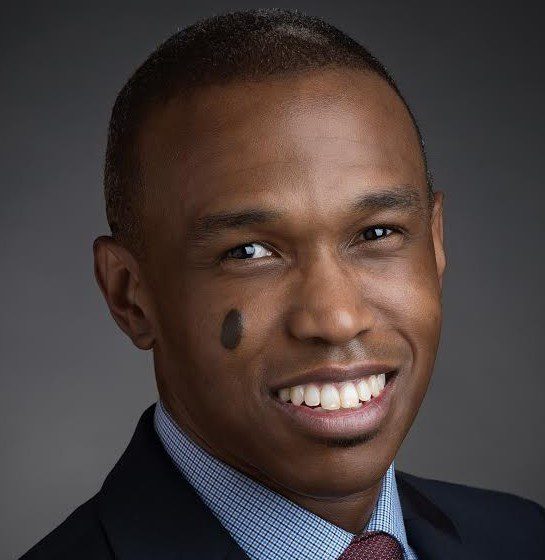 Ezra Lowe
→ Af­ter mak­ing head­lines in the spring by bring­ing in for­mer HUD Sec­re­tary Ben Car­son as a spe­cial ad­vi­sor, Geor­gia-based NASH out­fit Galectin Ther­a­peu­tics is break­ing out the di­rec­tor's chairs for four new staffers. Dak­shi­na Red­dy (ex­ec­u­tive di­rec­tor, reg­u­la­to­ry af­fairs) piv­ots to Galectin af­ter 10 years at No­var­tis, the last five of those as glob­al pro­gram reg­u­la­to­ry di­rec­tor. Ezra Lowe (ex­ec­u­tive di­rec­tor, clin­i­cal and pre­clin­i­cal phar­ma­col­o­gy) was most re­cent­ly se­nior di­rec­tor of clin­i­cal phar­ma­col­o­gy in glob­al R&D at Bausch Health. Mar­la Mills-Wil­son (ex­ec­u­tive di­rec­tor, clin­i­cal op­er­a­tions) start­ed her ca­reer as a clin­i­cal sci­en­tist at GSK in the Glax­oW­ell­come days and brings man­age­r­i­al ex­pe­ri­ence in clin­i­cal op­er­a­tions from Parex­el and Novel­la Clin­i­cal. Fi­nal­ly, Jes­si­ca Kopaczews­ki (as­so­ciate di­rec­tor, clin­i­cal op­er­a­tions) is a for­mer clin­i­cal op­er­a­tions man­ag­er at In­ter­cept and CymaBay.
→ Richard Mur­ray joins clin­i­cal-stage med­ical de­vice com­pa­ny Avisa Di­ag­nos­tics as CMO. Mur­ray has spent most of his ca­reer at Mer­ck, where he start­ed as re­gion­al med­ical di­rec­tor in the mid 1990s. From there, he climbed up the lad­der to be­come VP and deputy chief pa­tient of­fi­cer in 2016. Avisa hopes that Mur­ray's ex­pe­ri­ence with pul­monolo­gy can help get their piv­otal tri­als in post-Covid-19 bronchiec­ta­sis and ven­ti­la­tor-as­so­ci­at­ed pneu­mo­nia across the fin­ish line.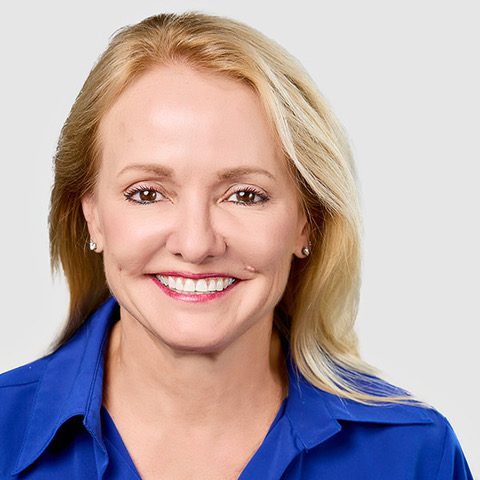 Mon­i­ca Luchi
→ Boul­der, CO-based Brick­ell Biotech, which snapped up ex­clu­sive rights this week from South Ko­rea's Voronoi to de­vel­op drugs from a DYRK1A in­hibitor plat­form, has brought on Mon­i­ca Luchi as CMO. Luchi, a No­var­tis and In­cyte alum who de­camps from her in­ter­im CMO post with the Brack­en Group, is the for­mer SVP, clin­i­cal R&D for Celu­lar­i­ty and Sor­ren­to. She's al­so been the ther­a­peu­tic area head for im­munol­o­gy at Mesoblast.
→ Avac­ta Group has reeled in Fiona McLaugh­lin as CSO of its ther­a­peu­tics di­vi­sion. McLaugh­lin jump­start­ed her ca­reer at GSK be­fore head­ing to An­ti­so­ma as VP, trans­la­tion­al re­search, and Al­ge­ta (ac­quired by Bay­er) as VP of new op­por­tu­ni­ties.
→ Swiss-based Im­munOs Ther­a­peu­tics has nabbed Jef­frey Abbey as COO. Abbey comes aboard from Ar­gos Ther­a­peu­tics, where he served as CEO and pre­vi­ous­ly as VP, busi­ness de­vel­op­ment and CBO. Af­ter his time at Ar­gos, Abbey was CEO of No­vadip Bio­sciences, Bel­gium.
In ad­di­tion to his ap­point­ment, Im­munOs has cre­at­ed a clin­i­cal ad­vi­so­ry board with the ad­di­tions of An­drew Scott (di­rec­tor, de­part­ment of mol­e­c­u­lar imag­ing and ther­a­py, Austin Health); Dmitriy Za­marin (med­ical on­col­o­gist and trans­la­tion­al re­search di­rec­tor in the gy­ne­co­log­ic med­ical on­col­o­gy ser­vice at the Memo­r­i­al Sloan Ket­ter­ing Can­cer Cen­ter); Dirk Jäger (man­ag­ing di­rec­tor of the Na­tion­al Cen­ter for Tu­mor Dis­eases); and Jef­frey Bock­man (leader of the on­col­o­gy and vi­rol­o­gy prac­tices at Cel­lo Health Bio­Con­sult­ing).
Chris­tine Pel­liz­zari
→ Sci­ence 37, which hit uni­corn sta­tus in May through its merg­er with LifeSci Ac­qui­si­tion II, has tapped Chris­tine Pel­liz­zari as chief le­gal of­fi­cer. Pel­liz­zari comes to the LA-based com­pa­ny from In­smed, where she most re­cent­ly served as chief le­gal of­fi­cer. In ad­di­tion to her new role, Pel­liz­zari sits on the boards of Cel­sion and Tem­pest Ther­a­peu­tics.
→ As Mark Rothera read­ies him­self for year two at siR­NA (short in­ter­fer­ing RNA) biotech Si­lence Ther­a­peu­tics, John Straf­ford has been pro­mot­ed to SVP, busi­ness de­vel­op­ment, al­liance man­age­ment and new prod­uct de­vel­op­ment. Straf­ford has led busi­ness de­vel­op­ment since 2019 and orig­i­nal­ly joined Lon­don-based Si­lence in 2018 as busi­ness de­vel­op­ment di­rec­tor. Since Rothera took the helm in Sep­tem­ber 2020, Si­lence's oth­er lead­er­ship ad­di­tions in­clude CFO Craig Tooman and head of mol­e­c­u­lar de­sign Marie Wik­ström Lind­holm.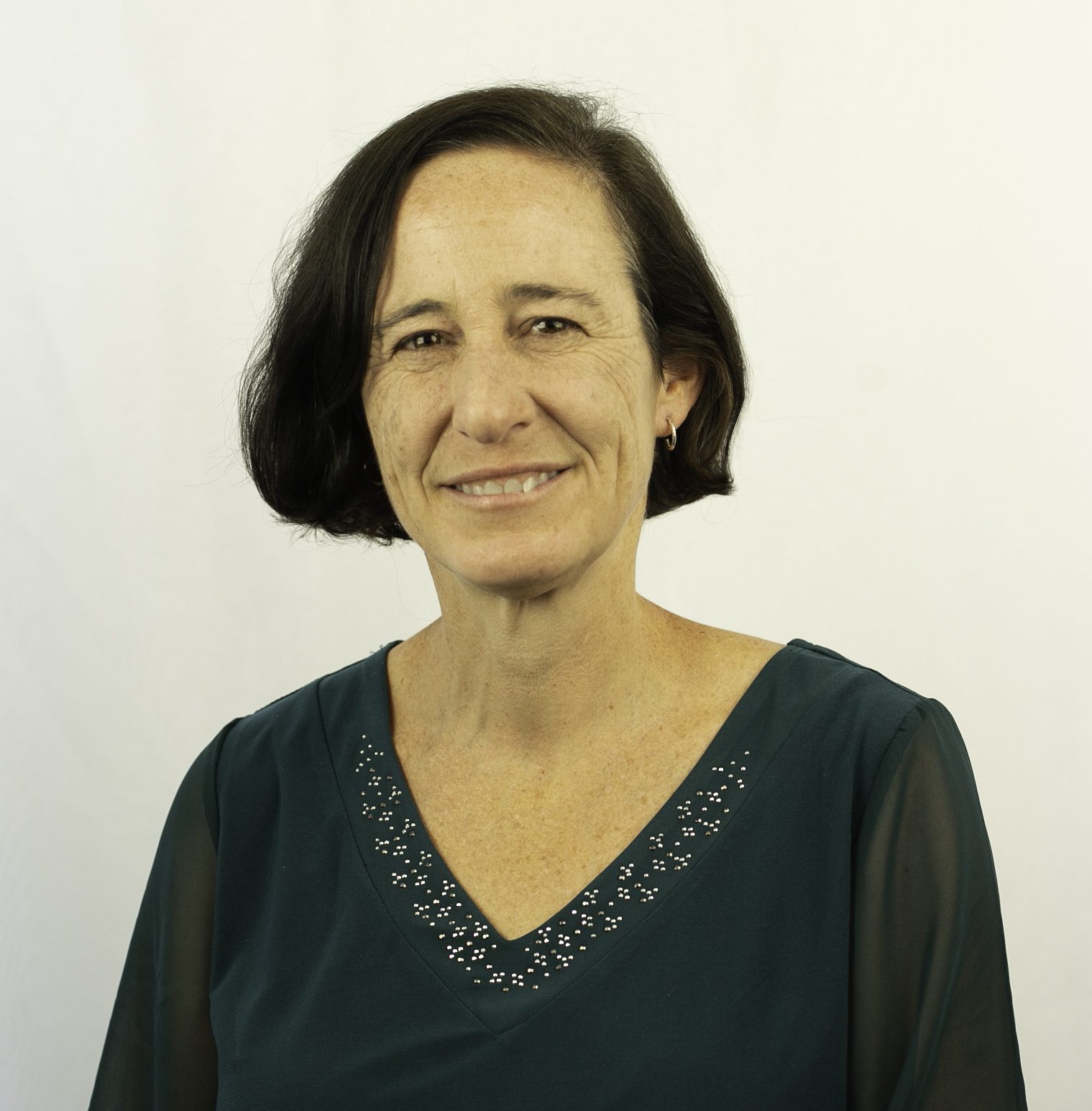 Jane Larkin­dale
→ Ear­li­er this month, Pep­Gen racked up near­ly $113 mil­lion in a Se­ries B in an ef­fort to gain trac­tion in the Duchenne mus­cu­lar dy­s­tro­phy field, and the James McArthur-led Ox­ford spin­out had been mak­ing its share of hires this sum­mer in be­tween fi­nanc­ing rounds. But it's a pro­mo­tion Pep­Gen is high­light­ing: Jane Larkin­dale joined the biotech in April as se­nior di­rec­tor of clin­i­cal sci­ence af­ter six years at the Crit­i­cal Path In­sti­tute, and she's been el­e­vat­ed to VP. Pep­Gen is al­so di­rect­ing at­ten­tion to its board of di­rec­tors by ush­er­ing in Pare­des Bio­sciences CFO Hei­di Hen­son, the for­mer CFO at Ku­ra On­col­o­gy among oth­er stops.
→ Hot off the grill at Onc­ter­nal Ther­a­peu­tics, Steven Ham­burg­er is now over­see­ing reg­u­la­to­ry af­fairs and qual­i­ty as­sur­ance. Be­fore em­bark­ing up­on this SVP gig at the San Diego can­cer biotech, Ham­burg­er was a mem­ber of Art Krieg and Bar­ry Labinger's squad at Check­mate as VP and head of reg­u­la­to­ry af­fairs. And in a ca­reer that's spanned more than 35 years, he's al­so been a reg­u­la­to­ry ex­ec with Tarve­da Ther­a­peu­tics, Cas­tle Creek Phar­ma­ceu­ti­cals, Bax­al­ta and Im­munomedics.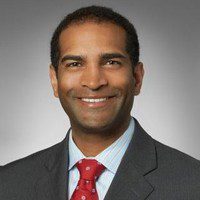 George Samuel
→ George Samuel has signed on to Carls­bad, CA-based Lin­eage Cell Ther­a­peu­tics as gen­er­al coun­sel. In his pre­vi­ous biotech for­ay, Samuel spent three years as VP, gen­er­al coun­sel and cor­po­rate sec­re­tary at Cardiff On­col­o­gy, then known as Trovagene. Ear­li­er this sum­mer, Kevin Cook re­placed Bran­di Roberts as CFO of the al­lo­gene­ic cell ther­a­py play­er.
→ Bound­less Bio made a splash ear­li­er this year by rais­ing $105 mil­lion to reimag­ine tar­get­ed can­cer ther­a­py — specif­i­cal­ly by go­ing af­ter ecD­NA. This week, the San Diego biotech an­nounced that Jes­si­ca Oien will join their team as gen­er­al coun­sel and cor­po­rate sec­re­tary. Oien held the same po­si­tion at Cidara and has a num­ber of oth­er le­gal roles to her cred­it, in­clud­ing with Elan Phar­ma­ceu­ti­cals and Oton­o­my. Bound­less Bio hopes to bring its ecD­NA re­search to the clin­ic by 2023.
→ CM Life Sci­ences II and So­ma­Log­ic have ap­point­ed Todd John­son as EVP of busi­ness de­vel­op­ment and strat­e­gy and Ruben Gutier­rez as gen­er­al coun­sel. John­son pre­vi­ous­ly served as SVP for care trans­for­ma­tion at AVIA and CEO of HealthLoop. Mean­while, Gutier­rez for­mer­ly served as VP, le­gal and cor­po­rate af­fairs for Nat­era and gen­er­al coun­sel of Hu­man Longevi­ty.
→ San Diego-based Med­van­tx has brought on Nabil Badr as chief tech­nol­o­gy of­fi­cer and Dar­lene Mitchell as chief com­pli­ance of­fi­cer. Badr hails from City Na­tion­al Bank, where he served as VP of dig­i­tal trans­for­ma­tion; while Mitchell was for­mer­ly with Ad­van­tia Health and lead com­pli­ance of­fi­cer for the Planned Par­ent­hood Fed­er­a­tion of Amer­i­ca.
→ Yi Xia has been named SVP of sta­tis­tics and da­ta sci­ence at Chi­nese bio­con­ju­gate de­vel­op­er GeneQuan­tum Health­care, tack­ing on an­oth­er ap­point­ment af­ter CMO Kai­da Wu joined the com­pa­ny a cou­ple weeks ago. Xia has worked in bio­sta­tis­tics at Ei­sai and Dai­ichi Sankyo, and just had a very short tenure as VP, head of bio­sta­tis­tics and da­ta man­age­ment at Al­pham­ab On­col­o­gy.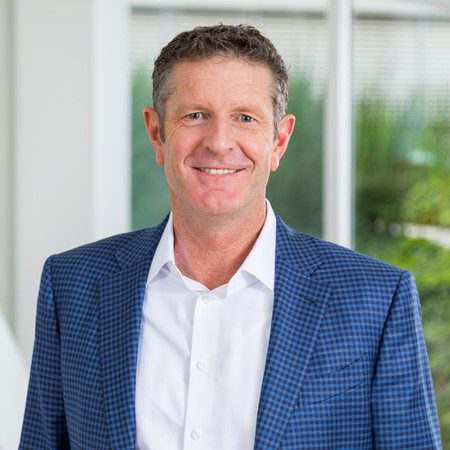 William Fairey
→ A cou­ple weeks ago, William Fairey scored a board ap­point­ment at Mirum Phar­ma­ceu­ti­cals af­ter Ti­ba Aynechi's res­ig­na­tion, and now comes word that he's been added to the board of di­rec­tors at Austin, TX-based Lung Ther­a­peu­tics. The long­time Acte­lion vet is the ex-EVP and CCO at MyoKar­dia.
→ Seek­ing to treat neu­rode­gen­er­a­tive dis­eases by ze­ro­ing in on tox­ic oligomers, Toron­to-based ProMIS Neu­ro­sciences has cho­sen Josh Man­del-Brehm to be on the board of di­rec­tors. Man­del-Brehm spent four years at Bio­gen in BD and M&A be­fore his ap­point­ment as pres­i­dent and CEO of Camp4 in 2017.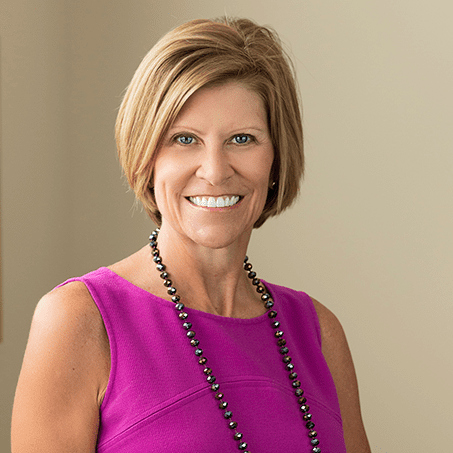 Anne Whitak­er
→ Hop­ing to ri­val EpiPen, ana­phy­lax­is start­up Bryn Phar­ma out of the Re­search Tri­an­gle has elect­ed Anne Whitak­er to the board of di­rec­tors. The long­time GSK ex­ec chairs the board at Aera­mi Ther­a­peu­tics, where she was once CEO.
→ Se­qua­na Med­ical has plucked up Jack­ie Field­ing to join the com­pa­ny as non-ex­ec­u­tive di­rec­tor, re­plac­ing Ja­son Han­non who is step­ping down. Field­ing spent the last 28 years with Medtron­ic, most re­cent­ly serv­ing as VP UK/Ire­land.
→ New York-based See­los Ther­a­peu­tics has pulled in Mar­garet Dale­san­dro as part of its board of di­rec­tors. Most re­cent­ly, Dale­san­dro served as VP of project, port­fo­lio and al­liance man­age­ment at Im­Clone Sys­tems. Ear­li­er in her ca­reer, Dale­san­dro served as di­rec­tor of car­dio­vas­cu­lar/on­col­o­gy project/port­fo­lio/al­liance man­age­ment at GSK.