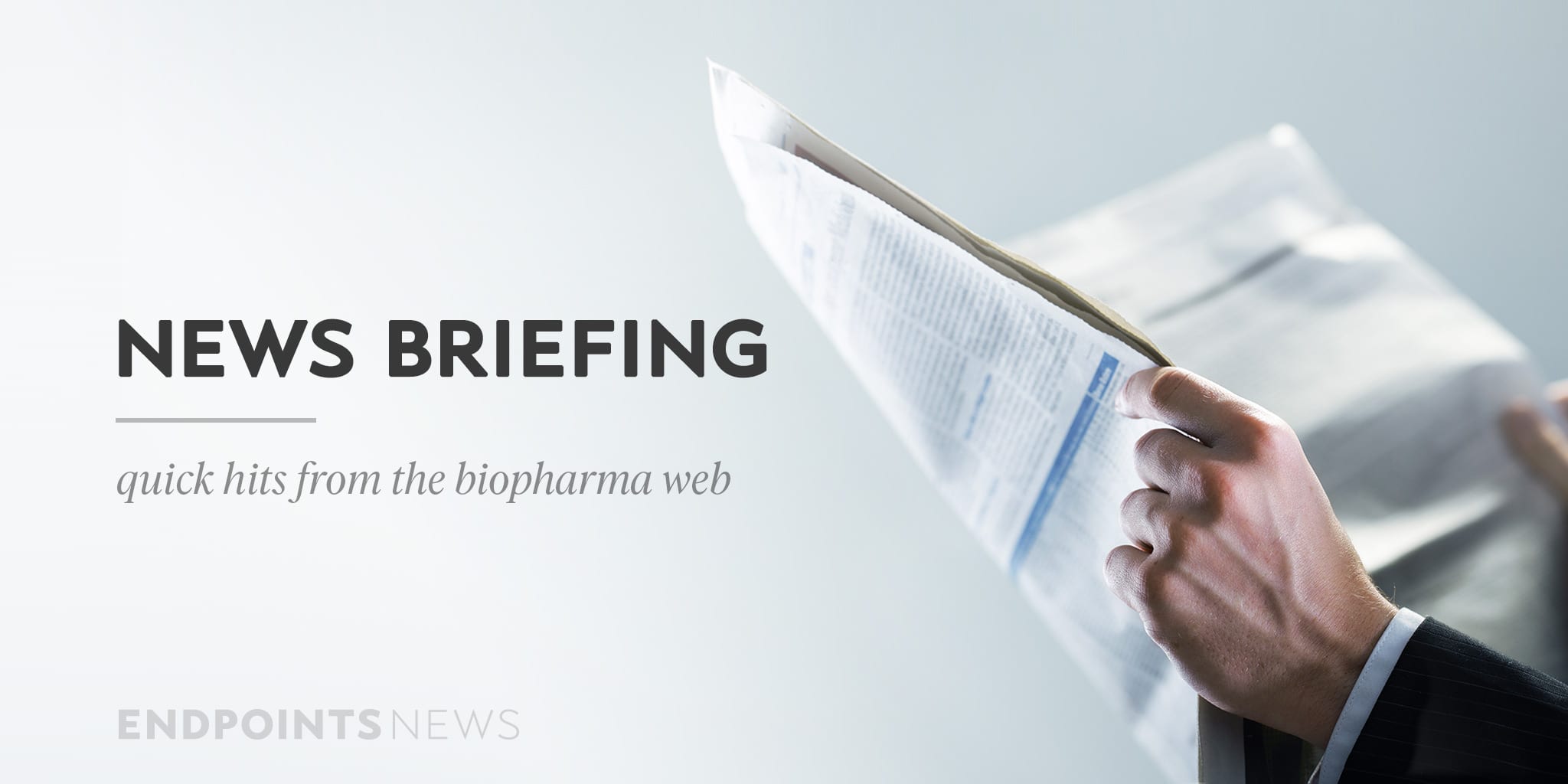 3 gene ther­a­py com­pa­nies se­cure VC mon­ey; No­valis clos­es near­ly $30 mil­lion fund
A Eu­ro­pean life sci­ences VC firm will in­vest in three more star­tups spe­cial­iz­ing in rare ge­net­ic dis­eases as a part of its Sofinno­va Telethon Fund, the com­pa­ny an­nounced Wednes­day.
AA­Vant­garde Bio, Alia Ther­a­peu­tics and Borea Ther­a­peu­tics will re­ceive seed fund­ing worth a to­tal of $7.1 mil­lion. The fund is ded­i­cat­ed to biotechs in Italy, and led by Lu­cia Fac­cio and Pao­la Pozzi, Part­ners at Sofinno­va Part­ners.
AA­Vant­garde Bio is a Mi­lan-based com­pa­ny that is de­vel­op­ing gene ther­a­pies for in­her­it­ed reti­nal dis­or­ders, and the com­pa­ny's tech­nol­o­gy builds on ex­ist­ing AAV plat­forms. Alia Ther­a­peu­tics is de­vel­op­ing CRISPR-based med­i­cine for safer on-tar­get in vi­vo gene edit­ing for reti­nal de­gen­er­a­tion, and Borea Ther­a­peu­tics, which is al­so out of Mi­lan, is work­ing on gene ther­a­pies that tar­get the cen­tral ner­vous sys­tem and pe­riph­er­al ner­vous sys­tem.
VC No­valis clos­es near­ly $30 mil­lion fund
The Biotech Ac­cel­er­a­tion Fund, start­ed by VC in­vestor No­valis Biotech, has closed a $29.6 mil­lion fund to in­vest in start-up and scale-up com­pa­nies, the com­pa­ny an­nounced.
The fund is the Ghent-based firm's sec­ond. Its first was found­ed in Sep­tem­ber 2018, and to­taled $4 mil­lion. That mon­ey was put in­to eight com­pa­nies, which in­clude Bi­oLizard, Cer­gen­tis and En­zyre.
No­valis looks for in­vest­ments in ge­nomics, bioin­for­mat­ics, drug re­search or man­u­fac­tur­ing tools, di­ag­nos­tics and per­son­al­ized med­i­cine, the com­pa­ny said in a re­lease. The in­vest­ments will be split be­tween ear­ly-stage in­cu­ba­tion projects and lat­er stage ac­cel­er­a­tion projects, and Grapheal and RheaV­i­ta, a Bel­gian end-to-end freeze dry­ing com­pa­ny that is the first of its kind. It took home $3 mil­lion in its Se­ries A fundrais­ing.
"Now more than ever there is huge in­ter­est in the abil­i­ty for in­no­v­a­tive tech­nol­o­gy to help pro­vide a re­sponse to our grow­ing health­care needs," co-founder Wim Van Criekinge said in a press re­lease. "We be­lieve the en­abling tech­nolo­gies we iden­ti­fy and sup­port ear­ly in their de­vel­op­ment will meet these grow­ing needs.
Pos­tive re­sults from LYR-210 pave way for NDA
A clin­i­cal study of an an­ti-in­flam­ma­to­ry im­plant from Lyra Ther­a­peu­tics to treat pa­tients with chron­ic rhi­nos­i­nusi­tis showed that the drug can elute mometa­sone furoate safe­ly for six months, the com­pa­ny an­nounced Wednes­day.
The find­ings will sup­port Lyra's new drug ap­pli­ca­tion with the FDA. The drug is con­ve­nient to im­plant and re­move in a rou­tine vis­it to the doc­tor, and tar­gets in­flamed mu­cos­al tis­sue in pa­tients with CRS.
"These re­sults will sup­port a 505(b)(2) path­way for LYR-210's NDA sub­mis­sion. We are de­light­ed at the rapid pace of en­roll­ment of our first U.S. pa­tients, and be­lieve this bodes well for in­ter­est at U.S. sites for our Phase III pro­gram, which we ex­pect to ini­ti­ate around the end of the year," CEO Maria Pala­sis said in a press re­lease.
The study en­rolled 24 pa­tients, who re­ceived a 7500 mi­cro­gram dose, over the course of 56 days.