A Chi­na biotech uni­corn scores big with $150M-plus IPO on Nas­daq, stock rock­ets up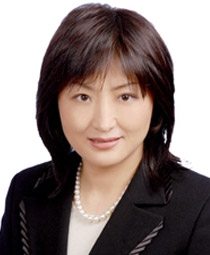 Saman­tha Du
Zai Lab CEO Saman­tha Du is sched­uled to step up and ring the open­ing bell on Nas­daq this morn­ing — and she'll have plen­ty to cheer about.
The Shang­hai-based biotech raised $150 mil­lion from its up­sized IPO on Wednes­day, sell­ing 8.3 mil­lion shares at $18 each. Then once trad­ing be­gan, the stock rock­et­ed up more than 50%, build­ing on a mar­ket cap that start­ed out at a cool $1 bil­lion. And un­der­writ­ers are like­ly to add to its big haul, with a shot at ac­quir­ing 1.25 mil­lion more shares at the IPO price.
The big score this week un­der­scores two key trends in the in­dus­try. Biotech IPOs are start­ing to look hot again. Com­pa­ny founder Du — a fa­mil­iar fig­ure in the Chi­nese biotech scene — had ini­tial­ly an­gled for about $115 mil­lion in the IPO. And the pow­er­house Chi­na biotech in­dus­try is steam­ing along, with the most promi­nent com­pa­nies like Zai Lab and BeiGene en­joy­ing some ma­jor league deals as they po­si­tion them­selves in the big Asian health­care mar­ket.
Du — a grad­u­ate of the Uni­ver­si­ty of Cincin­nati and co-founder of Chi­na's Hutchi­son Chi-Med — owns about 21% of the eq­ui­ty in Zai Lab, earn­ing an enor­mous wind­fall this week for her work, with hun­dreds of mil­lions of dol­lars in pa­per prof­it. Du is al­so the for­mer man­ag­ing di­rec­tor for Se­quoia Cap­i­tal Chi­na.
The strat­e­gy at Zai Lab fo­cused ear­ly on grab­bing Chi­nese rights to some ad­vanced drugs. They gained ni­ra­parib from Tesaro in the fall of 2016, not long be­fore the FDA's ap­proval came through for the PARP drug. Zai's first Phase III gets un­der­way lat­er this year, with an­oth­er to start in 2018. Tesaro re­tained co-pro­mo­tion rights in Chi­na. Zai grabbed its num­ber two pro­gram, the an­tibi­ot­ic omada­cy­cline, from Paratek four months ago. And more deals fol­lowed for drugs from GSK, Sanofi and oth­ers as Zai Lab built its own labs and plot­ted its own pipeline.
As I've been say­ing, Asia and Chi­na in par­tic­u­lar rep­re­sent a boom mar­ket in bio­phar­ma, and the com­pa­nies po­si­tion­ing them­selves to take the lead on the drug front are ben­e­fit­ing hand­some­ly.