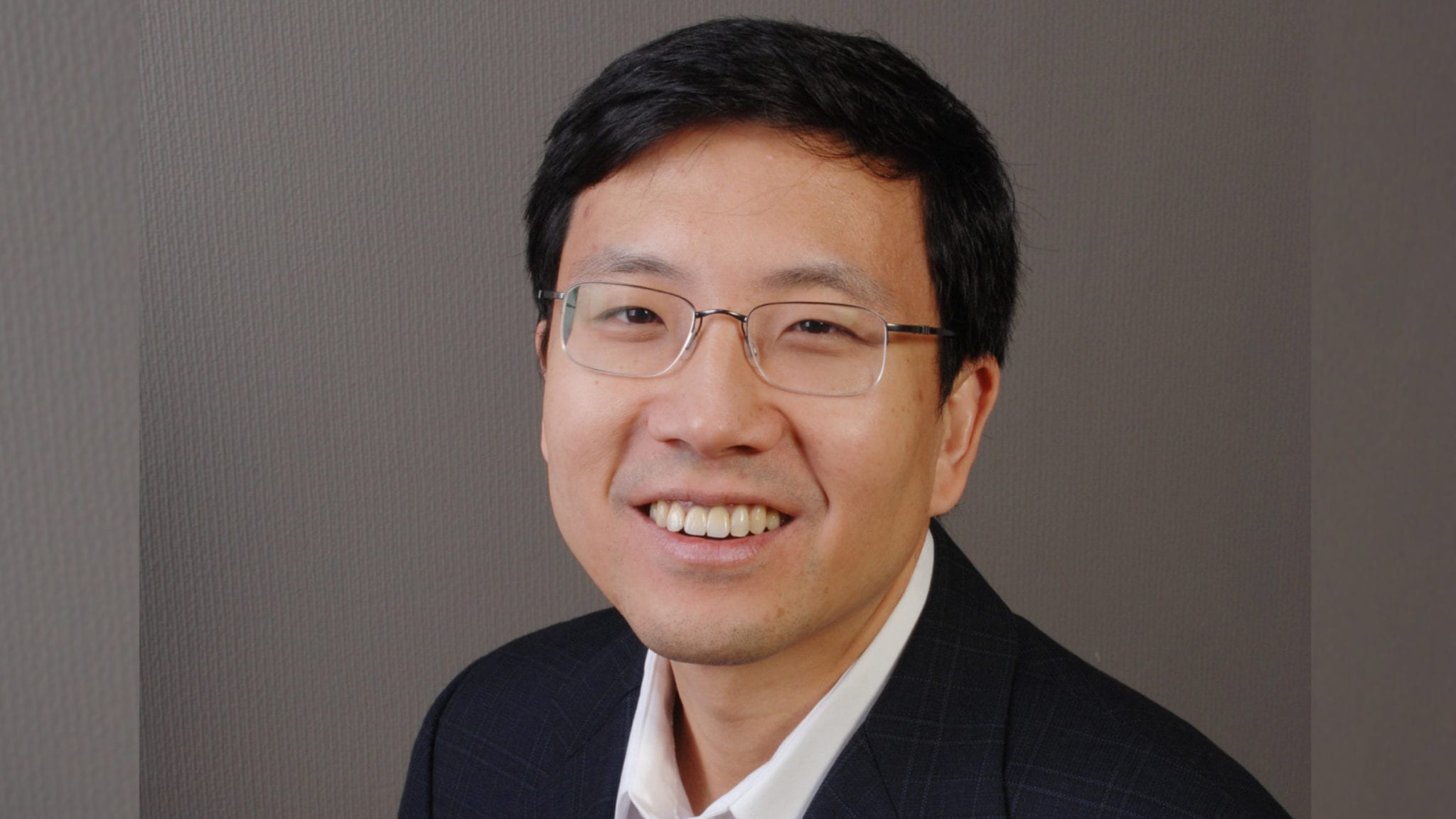 Yung Chyung, Scholar Rock CMO (Business Wire)
A dark horse en­trant in­to the spinal mus­cu­lar at­ro­phy field dou­bles its val­ue on some PhII da­ta
The last four years have seen a sud­den ex­plo­sion in treat­ments for spinal mus­cu­lar at­ro­phy, a neu­rode­gen­er­a­tive con­di­tion that once led pa­tients — of­ten young ones — with a grim prog­no­sis and no op­tions. The prog­no­sis still isn't rosy, but now there are three FDA-ap­proved op­tions, enough to make the choice of one dif­fi­cult.
Now a fourth po­ten­tial op­tion has en­tered the mix. To­day, Schol­ar Rock an­nounced the re­sults from a proof-of-con­cept test­ing their SMA drug by it­self and in com­bi­na­tion with Io­n­is' Spin­raza, show­ing that all pa­tient co­horts im­proved on stan­dard scales used for mea­sur­ing mo­tor func­tion in peo­ple with SMA.
An­a­lysts, who had been more fo­cused on the com­pa­ny's can­cer pipeline, greet­ed the re­sults with cau­tious en­thu­si­asm. The com­pa­ny's mar­ket val­ue dou­bled with­in hours. The Cam­bridge biotech $SRRK is now worth around $850 mil­lion.
"We view the da­ta as high­ly en­cour­ag­ing and pro­vid­ing par­tic­u­lar­ly ro­bust proof of con­cept with­in Type 2 ear­ly ther­a­py ini­tia­tors," Cowen's Marc Frahm said in a note to in­vestors. "As a re­sult, we be­lieve SRK-015 has a clear line of site to a $1B rev­enue op­por­tu­ni­ty."
Jef­feries's Michael Yee not­ed that it's dif­fi­cult to in­ter­pret some of the open-la­bel da­ta, but said the re­sults were en­cour­ag­ing in a group of pa­tients who would nor­mal­ly ei­ther be sta­ble or de­clin­ing. SRK-015 al­so works dif­fer­ent­ly than ex­ist­ing SMA drugs, open­ing mul­ti­ple paths to help pa­tients and com­mer­cial­ize, Wed­bush's David Nieren­garten added.
"Giv­en the unique MOA of SRK-015 in the SMA space, we an­tic­i­pate the com­mer­cial out­look of SRK-015 could be both as a com­bi­na­tion agent to sup­ple­ment ex­ist­ing ther­a­pies (e.g. nusin­ersen, Zol­gens­ma) and po­ten­tial­ly as a monother­a­py as well," Nieren­garten said in a note to in­vestors.
Schol­ar Rock test­ed their treat­ment, an an­ti­body de­signed to in­hib­it the mus­cle growth re­cep­tor myo­statin, in 39 pa­tients with type 2 or type 3 SMA.
In the first group, 23 pa­tients be­tween the ages of 7 and 21 with type 3 SMA, a rel­a­tive­ly mild form of the dis­ease, were giv­en SRK-015 open-la­bel for 6 months. The 11 pa­tients who were not tak­ing Spin­raza saw a 0.7 point bump in their mo­tor score, while those who weren't tak­ing it saw an 0.3 point bump. Over­all, 12 out of 23 pa­tients saw im­prove­ments of at least 1 point and 6 out of 23 saw im­prove­ments of at least 3 points. One pa­tient each on monother­a­py and com­bi­na­tion ther­a­py saw a 5-point in­crease.
In the sec­ond open-la­bel group, 15 pa­tients who had type 2 SMA or had type 3 and couldn't walk re­ceived SRK-015 on top of Spin­raza. One missed the dos­es for Covid-19 re­lat­ed rea­sons. The rest, on av­er­age, im­proved by 1.4 points on a mo­tor scale, with 10 pa­tients im­prov­ing by at least 1 point, 1 by at least 3 points and 2 by at least 6 points.
In the third group, twen­ty pa­tients un­der the age of 5 with type 2 SMA were ran­dom­ized to re­ceive ei­ther high dose or low dose of SRK-015 along with Spin­raza. The dif­fer­ence be­tween the two groups was sub­stan­tial, with those who re­ceived the high dose im­prov­ing by more than twice as much as the low dose: 5.6 points com­pared with 2.4 points. All 9 evalu­able high dose pa­tients im­proved by at least 1 point, with 6 im­prov­ing by 3 and 5 im­prov­ing by 6.
Schol­ar Rock not­ed that the im­prove­ments had not yet plateaued when they reached the 6-month mark for ei­ther co­horts 2 and 3. So an­a­lysts are ea­ger to see the 12-month da­ta, both to track whether the im­prove­ments can con­tin­ue and whether any pos­si­ble place­bo ef­fect wanes.
It'll now be one of two main points of fo­cus go­ing for­ward, with in­vestors al­so keep­ing a keen eye on an im­muno-on­col­o­gy pro­gram now in Phase I. Yung Chyung, Schol­ar Rock's CMO, said they'll soon talk to reg­u­la­tors about a piv­otal SMA tri­al.