Af­ter re­peat­ed set­backs on the check­point front, Bris­tol-My­ers scores a $625M pay­out from Mer­ck to set­tle patent fra­cas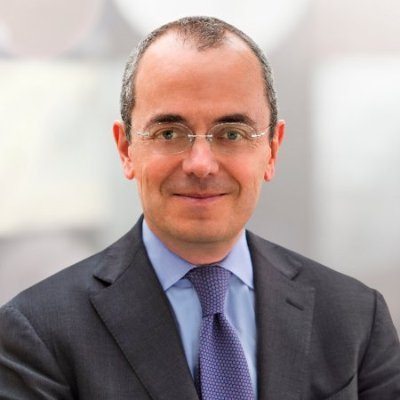 Gio­van­ni Caforio, Bris­tol-My­ers Squibb CEO
Bris­tol-My­ers Squibb may keep los­ing to Keytru­da on key fran­chise ini­tia­tives, but at least now it can share in Mer­ck's good for­tunes. Bris­tol-My­ers and Ono have agreed to set aside their patent dis­pute over the PD-1 check­point drug in ex­change for $625 mil­lion in cash and a 6.5% roy­al­ty on sales for the next six years.
Then, af­ter 2023, the two com­pa­nies will take a 2.5% cut of the ac­tion for the fol­low­ing three years. Bris­tol-My­ers gets 75% of the ac­tion and Ono takes home 25%.
This is a sil­ver lin­ing on an oth­er­wise dark cloud for Bris­tol-My­ers, which has ex­pe­ri­enced a se­ries of painful set­backs on the check­point front af­ter a num­ber of an­a­lysts tapped it as the dom­i­nant play­er in the field. Just last night Bris­tol-My­ers is­sued a late re­lease say­ing that it was aban­don­ing any plans for an ac­cel­er­at­ed ap­proval of a com­bi­na­tion of Op­di­vo and Yer­voy for lung can­cer, con­ced­ing the ear­ly lead for front­line use to Mer­ck and Keytru­da, in­clud­ing their plans to gain an ap­proval for a com­bo with chemother­a­py.
"Bris­tol-My­ers Squibb and Ono's agree­ment with Mer­ck pro­tects our sci­en­tif­ic dis­cov­er­ies and val­i­dates the strong in­tel­lec­tu­al prop­er­ty rights we se­cured as the ear­ly in­no­va­tors in the sci­ence of PD-1, a key mech­a­nism in Im­muno-On­col­o­gy that has proven to have trans­for­ma­tion­al im­pact in can­cer care," says Bris­tol-My­ers CEO Gio­van­ni Caforio. "To­day's agree­ment is al­so a good de­ci­sion for pa­tients as it sup­ports the con­tin­u­a­tion of on­go­ing re­search and main­tains ac­cess to an­ti-PD-1 ther­a­pies for can­cer pa­tients around the world."