A T-cell play­er with back­ing from Roche takes next big step for BiTE drugs with 'on-of­f' switch to avoid tox­i­c­i­ty
The bis­pe­cif­ic T cell en­gager field is ab­solute­ly packed with big-name play­ers who have crowd­ed in de­spite some high-pro­file fail­ures in the class. Now, a Bay Area biotech thinks it may have the key to tack­ling BiTE tox­i­c­i­ty, us­ing an old "on-off switch" idea to give doc­tors more con­trol of the drugs' ef­fect on pa­tients.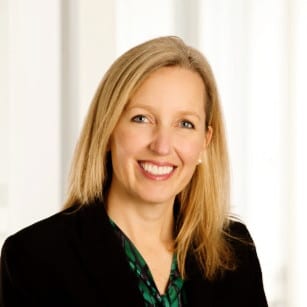 Kris­tine Ball
San Fran­cis­co-based So­te­ria Bio­ther­a­peu­tics un­cloaked Mon­day with a $42 mil­lion Se­ries A co-led by Roche Ven­ture Fund and 5AM Ven­tures with par­tic­i­pa­tion from the No­var­tis Ven­ture Fund to ad­vance its bis­pe­cif­ic T cell en­gagers with an "on-off" switch the founders think can avoid some of the dire safe­ty flags en­dem­ic to the class.
The biotech's tech, dubbed T-LITE, works by us­ing an oral small mol­e­cule drug to bind and ac­ti­vate the two com­po­nents of the BiTE drug in vi­vo, giv­ing physi­cians the abil­i­ty to de­cide when and for how long to en­gage the drug in pa­tients. It's a process known as chem­i­cal­ly in­duced dimer­iza­tion, and So­te­ria thinks it can give their drugs that sought-af­ter "switch" that oth­er BiTE drugs don't have, CEO Kris­tine Ball told End­points News.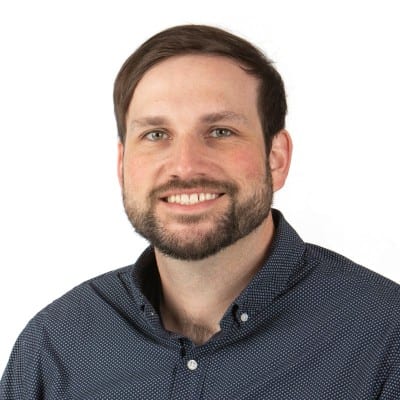 Zach Hill
So dimer­iza­tion is the "on" func­tion, but how about "off?" Ac­cord­ing to CSO and co-founder Zach Hill, whose re­search along­side co­founder Alex Mar­tinko — now the se­nior di­rec­tor of pro­tein sci­ence — and Jim Wells of UCSF un­der­girds So­te­ria's tech, physi­cians can sim­ply stop dos­ing the oral small mol­e­cule. With­out the con­stant pres­ence of that chem­i­cal lig­and, the tu­mor cell anti­gen and T cell en­gag­ing com­po­nents of the BiTE drug re­vert back to their dor­mant forms with­out last­ing ef­fect.
Us­ing chem­i­cal­ly in­duced dimer­iza­tion in ther­a­peu­tic ap­pli­ca­tions isn't a new con­cept, Hill says, but us­ing that process to bind and di­rect an­ti­bod­ies in a cell ther­a­py ap­pli­ca­tion is a big ad­vance and could give So­te­ria a big leg up over its myr­i­ad com­peti­tors in the space.
"We re­al­ly had this idea that Jim pre­sent­ed to us of say­ing look, is there a way to make a new gen­er­a­tion of chem­i­cal­ly in­duced dimer­iza­tion do­mains that uti­lize bet­ter small mol­e­cules and have pro­teins that have bet­ter prop­er­ties," Hill said. "So he re­al­ly tasked us with this grand chal­lenge and even­tu­al­ly Alex and I were able to come up with the idea of mak­ing these around an­ti­bod­ies."
With that break­through in hand, the Hill-front­ed brain trust set up So­te­ria in 2018 with the help of a small seed fund has been "es­sen­tial­ly in­cu­bat­ing" ever since, Hill said. Ball, who came to the team with decades in the field, in­clud­ing for a stint on the board of di­rec­tors at Forty Sev­en be­fore its ac­qui­si­tion by Gilead in March 2020, joined the team late last year to help take the wraps off its launch plans.
"Our tech­nol­o­gy is unique be­cause the T-LITEs can mod­u­late the T cell ac­tiv­i­ty by con­trol­ling the tim­ing, du­ra­tion and lev­el of bis­pe­cif­ic com­plex for­ma­tion … which should al­low us to widen that ther­a­peu­tic win­dow, push dose and have more ef­fi­ca­cious treat­ments," Ball said.
Bring­ing Roche's ven­ture arm on­board to the con­cept was a lucky one for Ball as she was point­ed to a con­tact through a life sci­ences pok­er group, of all things, and cold-pitched the fund on So­te­ria's tech. The ex­cite­ment over the pos­si­bil­i­ty of tamp­ing down safe­ty risks was enough to earn their in­ter­est, and the rest is his­to­ry.
So­te­ria kicked off its lead pro­gram late last year and hopes to se­lect a can­di­date for that pro­gram some­time this year. The com­pa­ny ex­pects to use the pro­ceeds from the round to nar­row that search and move the pro­gram in­to IND en­abling stud­ies. Mean­while, So­te­ria will look to flesh out its ear­ly pipeline, and that process will be made in­fi­nite­ly eas­i­er by So­te­ria's plug-and-play de­sign pro­gram. Cre­at­ing a new drug is as sim­ple as switch­ing out the tu­mor anti­gen com­po­nent of the T-LITE, Ball said, giv­ing the com­pa­ny plen­ty of syn­er­gy in its de­vel­op­ment process.
"Once we get our first T-LITE where we like it, there's plen­ty of ef­fi­cien­cies from pro­gram to pro­gram," she said.