Ab­b­Vie jumps on the on­colyt­ics band­wag­on, em­brac­ing Turn­stone in new col­lab­o­ra­tion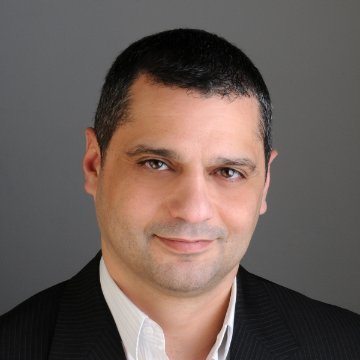 Turn­stone CEO Sam­my Farah
Ab­b­Vie has paid for a front row seat on the can­cer drug strat­e­gy be­ing in­ves­ti­gat­ed in the clin­ic at Turn­stone Bi­o­log­ics. The phar­ma out­fit snagged an op­tion to buy Turn­stone's lead ther­a­py com­bin­ing an on­colyt­ic virus ap­proach and can­cer vac­cine. And if they dive in, Ab­b­Vie ex­pects to line up a shot at a se­ries of tu­mor types with an op­tion on two more pro­grams that Turn­stone will work on.
"This is the largest part­ner­ship ever formed in this field," says Turn­stone CEO Sam­my Farah, who's clear­ly pumped to be align­ing his biotech with a promi­nent play­er in can­cer R&D. "It's a very sig­nif­i­cant, very mean­ing­ful part­ner­ship on many lev­els."
Us­ing an en­gi­neered Mara­ba virus, re­searchers have pushed Ad-MG1-MAGEA3 in­to two Phase I/II stud­ies. The es­sen­tial ap­proach here fol­lows a clas­sic on­colyt­ics ap­proach — in­fect­ing a can­cer cell with the virus, which then ex­plodes. While there are a host of next-gen pro­grams to fol­low up on Am­gen's Im­ly­g­ic, Turn­stone al­so in­cludes some­thing of a twist.
Sev­er­al of these sec­ond-wave on­colyt­ics are sys­tem­i­cal­ly ad­min­is­tered, which may help si­mul­ta­ne­ous­ly at­tack the ori­gin tu­mor as well as metasta­t­ic sites. While many of these next-gen pro­grams re­ly on the anti­gens re­leased in the tu­mor ex­plo­sion to re­cruit a CD4- and CD8-pos­i­tive T cell at­tack for a mop­ping up op­er­a­tion — com­bined with a longterm mem­o­ry for the can­cer that should en­hance dura­bil­i­ty — Turn­stone's ther­a­py en­codes a spe­cif­ic shared tu­mor anti­gen to make it in­to a can­cer vac­cine.
That added el­e­ment, Farah notes, makes for a key dif­fer­en­ti­a­tion from the rest of the drugs now in the clin­ic.
The third leg of this calls for a check­point in­hibitor, an­oth­er com­mon fea­ture in the on­colyt­ics are­na, so physi­cians could add a dis­arm­ing pro­ce­dure with a tar­get­ed at­tack and im­mune sys­tem as­sault.
Im­ly­g­ic, bet­ter known in some cir­cles at T-Vec, has helped es­tab­lish the proof that on­colyt­ics can make a sig­nif­i­cant dif­fer­ence for pa­tients. And while can­cer vac­cines have been in­ef­fec­tive so far in the clin­ic, they're role is to en­hance the ther­a­peu­tic ef­fect of the vi­ral at­tack. Check­points, mean­while, are be­ing added to just about every­thing.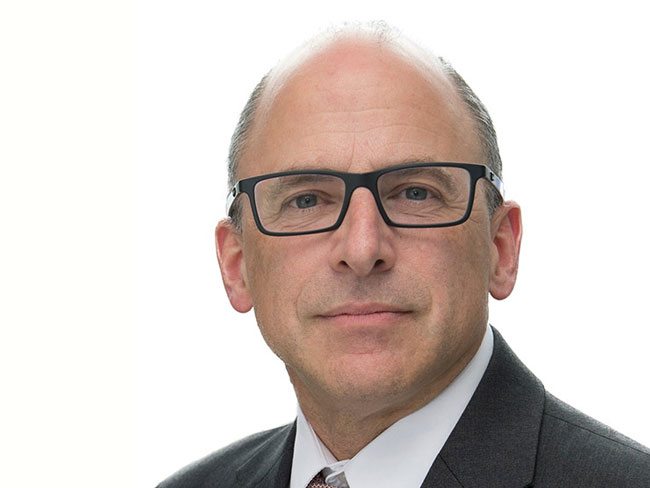 Tom Hud­son, Ab­b­Vie
Turn­stone's lead ther­a­py us­es the MAGE-A3 anti­gen for the vac­cine el­e­ment — the same tar­get that GSK tried and failed with in 2014.
A lit­tle more than a year ago Or­biMed led Turn­stone's $41.4 mil­lion B round, with an ex­pand­ed syn­di­cate that in­clud­ed new in­vestor F-Prime Cap­i­tal Part­ners and ex­ist­ing in­vestors FAC­IT and Ver­sant Ven­tures, which led Turn­stone's Se­ries A.
Af­ter the Phase I dose es­ca­la­tion phase is com­plete, Farah says he ex­pects that it will take a cou­ple of more years to com­plete the Phase II part of that tri­al. And along the way, he ex­pects the 25 mem­ber staff at Turn­stone to dou­ble over the next 12 to 18 months.
Ab­b­Vie added an en­dorse­ment with its col­lab­o­ra­tion.
"This unique ap­proach to can­cer treat­ment com­ple­ments our ex­pand­ing port­fo­lio of nov­el ther­a­pies in de­vel­op­ment," said Tom Hud­son, vice pres­i­dent, on­col­o­gy dis­cov­ery and ear­ly de­vel­op­ment, Ab­b­Vie. "The com­bi­na­tion of our world-class ex­per­tise in on­col­o­gy drug de­vel­op­ment part­nered with Turn­stone's in­no­v­a­tive ther­a­peu­tic plat­form has the po­ten­tial to gen­er­ate first-in-class im­munother­a­pies that can at­tack tu­mors di­rect­ly and im­prove pa­tients' re­sponse to treat­ment."