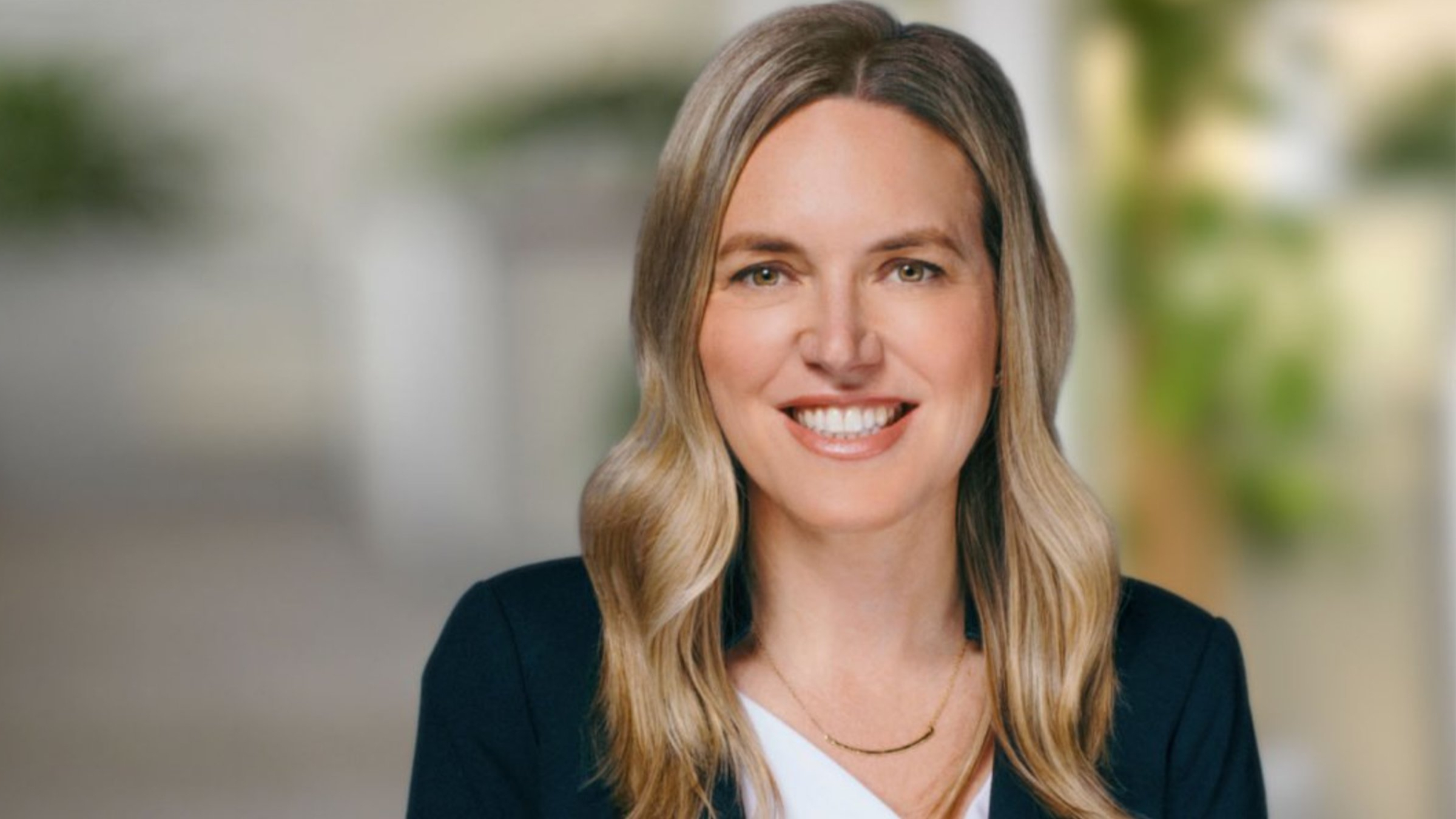 Carrie Strom, AbbVie SVP and Allergan Aesthetics president
Ab­b­Vie un­veils 'See Your­self' Botox cam­paign, days af­ter new ri­val ap­proved
Tanya is 42 and a mom of nine "sports kids," al­ways run­ning from one ac­tiv­i­ty to the next. She's al­so one of the faces be­hind Ab­b­Vie's lat­est "See Your­self" Botox Cos­met­ic cam­paign.
Be­fore treat­ment, Tanya said she didn't con­sid­er Botox soon­er be­cause she sim­ply didn't have the time. Thir­ty days af­ter treat­ment, she smiles in­to the cam­era with a life "as full as it was be­fore, just with less lines."
In its lat­est cam­paign, Ab­b­Vie's Al­ler­gan unit tapped 25 re­al pa­tients to tell their sto­ries be­fore and af­ter Botox treat­ment. In short videos, pa­tients speak about why they pur­sued Botox in the first place and what's changed since. For Javi, a 31-year-old fit­ness in­struc­tor, it was see­ing him­self in a pho­to.
"I looked clos­er and I was like, 'That's what every­body sees?'" he says with a chuck­le. "The lines were so promi­nent, it's all I saw in the pho­to­graph."
Par­tic­i­pants were se­lect­ed from a pool of 20,000 ap­pli­cants in Ab­b­Vie's first-ever open cast­ing call for Botox, the com­pa­ny said in a news re­lease. The sub­tle jokes and up­beat sound­track di­verge from the more se­ri­ous tone of the cam­paign's first it­er­a­tion, cre­at­ed by Os­car-win­ning doc­u­men­tary film­mak­er Er­rol Mor­ris and launched last year.
"I met my hus­band in 2002," Stephen, a 52-year-old make­up artist, said with tears in his eyes in last year's cam­paign. "That af­ter­noon, I called my friends and I just said, 'I've met the man I'm go­ing to mar­ry.' I miss those eyes."
The new cam­paign launch­es as Botox gains a longer-last­ing com­peti­tor, Re­vance Ther­a­peu­tics' Daxxi­fy, which was ap­proved just last week. While peo­ple us­ing Botox may need to re­turn for in­jec­tions every three to four months, Daxxi­fy po­ten­tial­ly re­quires just two in­jec­tions per year.
"Our mis­sion con­tin­ues to be root­ed in show­ing up au­then­ti­cal­ly, shar­ing can­did, sin­cere sto­ries and con­tent high­light­ing our re­al pa­tients' rea­sons for get­ting treat­ed and how they feel about treat­ment," Car­rie Strom, Ab­b­Vie SVP and Al­ler­gan Aes­thet­ics pres­i­dent, said in a news re­lease. Ab­b­Vie was not im­me­di­ate­ly avail­able for an in­ter­view.
"At a time when peo­ple want trans­paren­cy and hon­esty, we are giv­ing them just that, re­al pa­tients with re­al re­sults," Strom said.
Par­tic­i­pants an­swered the 10 most com­mon­ly searched ques­tions about Botox in be­fore-and-af­ter footage, treat­ment di­aries and be­hind-the-scenes shots. Did it hurt? "Quick pinch," Wendy, a 51-year-old hos­pi­tal ad­min­is­tra­tor says. "Go­ing to be hon­est with you, I hate nee­dles."
Med­ical aes­thet­ics ads have been trend­ing younger, with Merz re­cent­ly tap­ping 33-year-old singer-song­writer Joe Jonas to mar­ket its Botox ri­val Xeomin. The com­pa­ny de­buted its "Beau­ty on Your Terms" last month, tar­get­ing peo­ple in their 20s and 30s "who are in­ter­est­ed in an­ti-wrin­kle in­jec­tions to treat frown lines be­tween the eye­brows or are cu­ri­ous about them," North Amer­i­ca busi­ness head Patrick Ur­ban told End­points News.
The cam­paign claimed that US adults un­der age 45 show a high­er in­ter­est in cos­met­ic treat­ment than old­er adults, but are of­ten held back by a stig­ma around cos­met­ic work.
Botox for cos­met­ic us­es earned Ab­b­Vie $695 mil­lion last quar­ter alone, plus an­oth­er $678 mil­lion for ther­a­peu­tic us­es.
"The re­al­i­ty is my pa­tients don't want to see more mod­els star­ing in­to the cam­era while strik­ing a posh pose," clin­i­cian Sher­ly Soleiman said in Ab­b­Vie's news re­lease. "They want to see peo­ple they can ful­ly re­late to be­cause they have sim­i­lar chal­lenges, de­sires and hopes in life."