Ac­tivists slam Im­munomedics' $2B deal with Seat­tle Ge­net­ics in the mid­dle of a proxy war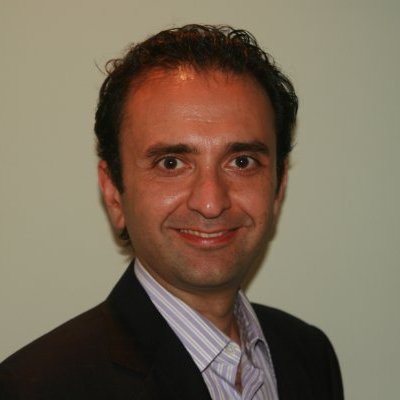 Be­hzad Ag­haz­adeh, ven­Bio
Im­munomedics' $2 bil­lion deal with Seat­tle Ge­net­ics late last week pro­voked a fresh as­sault from a group of ac­tivist in­vestors out to over­throw man­age­ment at the biotech.
Ven­Bio Ad­vi­sors gath­ered a 9.9% stake in Im­munomedics $IM­MU and charged in­to a bat­tle with the com­pa­ny's board and top ex­ecs in a nasty squab­ble that's sparked ac­cu­sa­tions of ly­ing and cheat­ing as the ac­tivists an­gled to get their 4 can­di­dates elect­ed to the Im­munomedics board.
Then on Fri­day Seat­tle Ge­net­ics un­veiled their deal to ac­quire con­trol of Im­munomedics' sol­id tu­mor drug IM­MU-132 with $300 mil­lion in near-term cash and $1.7 bil­lion in mile­stones. Im­munomedics then said it was post­pon­ing its an­nu­al meet­ing so that its in­vestors could con­sid­er the con­se­quences of the deal.
In lit­tle time ven­Bio hit back at the "seem­ing­ly poor deal," crit­i­ciz­ing a short go-shop pe­ri­od to see if any­one would like to bid high­er. Seat­tle Ge­net­ics al­so got a sweet­heart deal to buy the com­pa­ny's stock at a big dis­count, ven­Bio claimed, and in­vestors are like­ly to get hit by a de­cline in share price af­ter ex­ecs gave away the com­pa­ny's crown jew­el.
There was no im­me­di­ate re­sponse from Im­munomedics.
Dr. Be­hzad Ag­haz­adeh, Man­ag­ing Part­ner and port­fo­lio man­ag­er at ven­Bio, said:
"Im­munomedics' an­nounce­ment of a deal with Seat­tle Ge­net­ics is a bla­tant and shame­ful ma­neu­ver by the cur­rent Board and man­age­ment to ma­nip­u­late the out­come of the up­com­ing An­nu­al Meet­ing and en­trench them­selves at the ex­pense of stock­hold­ers' best in­ter­ests, and ven­Bio is ex­plor­ing all op­tions to hold them ac­count­able. The cur­rent Board's at­tempt to claim that the tim­ing of this part­ner­ship – four busi­ness days be­fore the An­nu­al Meet­ing – is co­in­ci­den­tal and was mo­ti­vat­ed pure­ly by a de­sire to iden­ti­fy the best deal is pre­pos­ter­ous and clear­ly disin­gen­u­ous, in our view, es­pe­cial­ly when they have agreed to an aber­rant­ly short six busi­ness day go-shop pe­ri­od."