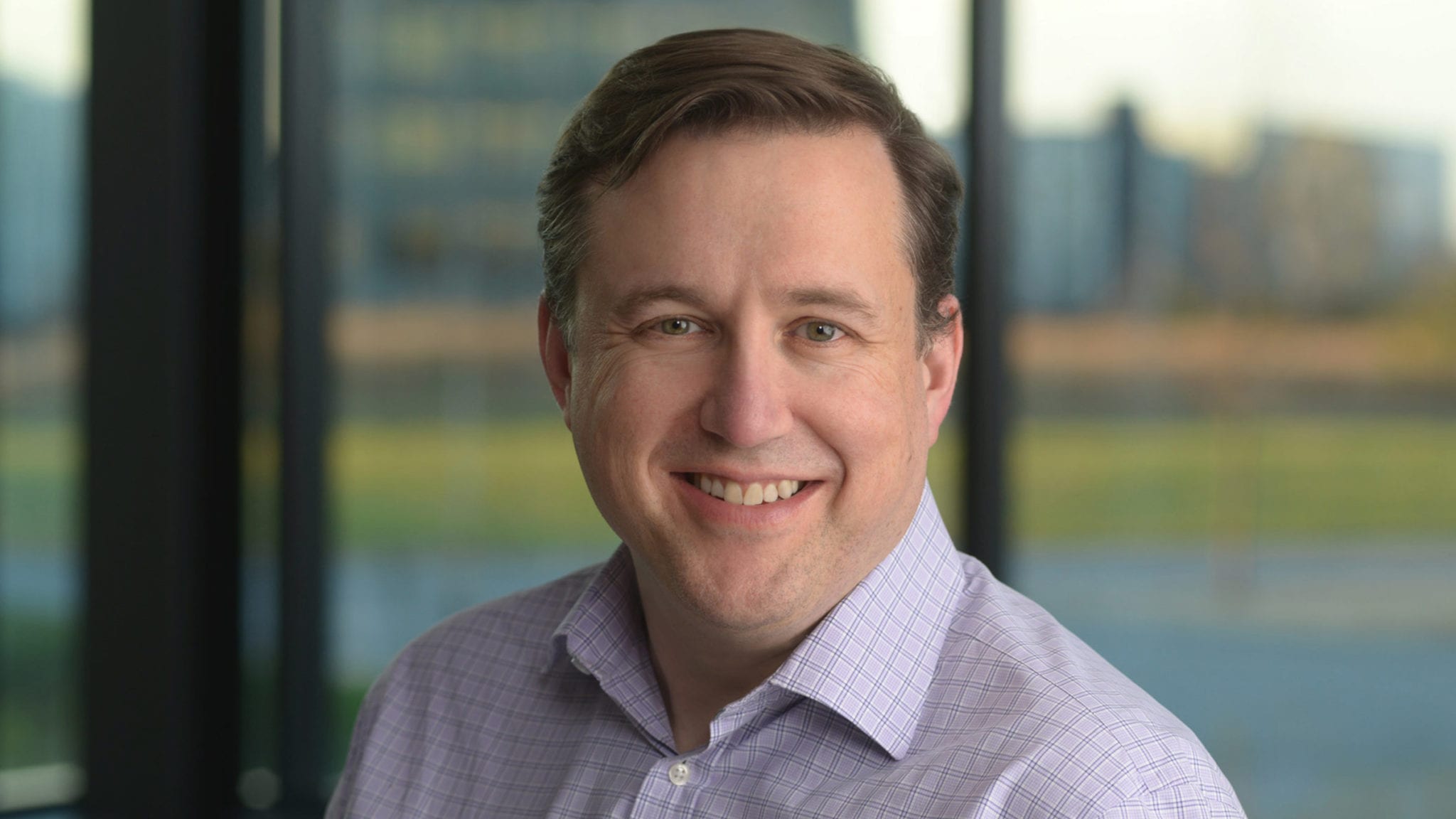 CEO Adrian Rawcliffe (Adaptimmune)
Adap­ti­m­mune 'ready for prime­time' as it pre­pares to launch T cell ther­a­py for sar­co­ma, CEO Adri­an Raw­cliffe says
Philadel­phia's Adap­ti­m­mune isn't new to the biotech scene, but CEO Adri­an Raw­cliffe says the com­pa­ny is fi­nal­ly "ready for prime­time."
Ahead of a Thurs­day pre­sen­ta­tion at JP Mor­gan on the cell ther­a­py com­pa­ny's five-year plan, Raw­cliffe told End­points News he's ex­cit­ed to be in a po­si­tion that "very few biotech CEOs ac­tu­al­ly get to be in."
"I can say that next year we'll be launch­ing our first prod­uct. And I think that's par­tic­u­lar­ly an achieve­ment giv­en it's a com­plete­ly home­grown prod­uct," he said. "It'll be the first en­gi­neered T cell ther­a­py for a sol­id tu­mor in syn­ovial sar­co­ma with ADP-A2M4. And prob­a­bly the sec­ond cel­lu­lar prod­uct, full stop, in the sol­id tu­mor set­ting. And it's just in­cred­i­bly ex­cit­ing, and it's al­so it's a per­fect­ly-sized op­por­tu­ni­ty for us."
Raw­cliffe said the in­dus­try un­til now has viewed Adap­ti­m­mune as more of a "low-key com­pa­ny," but with ADP-A2M4 ready for launch, it's demon­strat­ed an abil­i­ty to adapt with the cur­rent needs of on­co­log­i­cal ther­a­peu­tics re­search.
"It's re­al­ly cool for Adap­ti­m­mune, but most of all, it's go­ing to be re­al­ly cool and a great ben­e­fit for the peo­ple with sar­co­ma," he said. "I think, be­yond that, the ex­cite­ment from the rest of the mar­kets and in­dus­try is what we can do out­side of sar­co­ma. Last year, we showed re­spons­es in six dif­fer­ent sol­id tu­mor types, with three whol­ly-owned clin­i­cal as­sets, two gen­er­a­tions of MAGE-A4 tar­get­ing pro­grams, and one of AFP which is (a pro­tein) in liv­er can­cer."
The com­pa­ny is al­so mov­ing for­ward in two piv­otal tri­als, the first of which is the Spear­head-1 clin­i­cal tri­al for pa­tients with syn­ovial sar­co­ma where ADP-A2M4 will be put to the test. The sec­ond is a tri­al for esophageal can­cers, which in­volves a much more sig­nif­i­cant pop­u­la­tion, Raw­cliffe said.
"We be­lieve that by be­ing an in­te­grat­ed cell ther­a­py com­pa­ny, we will de­liv­er these prod­ucts and huge val­ue both for pa­tients and ob­vi­ous­ly for our in­vestors," he said. "We've set out over the last five years to en­able that we've de­liv­ered."
Many times, biotech CEOs join cer­tain com­pa­nies based on a cri­te­ria of un­met med­ical needs that promis­ing new tech­nol­o­gy says it can ad­dress. Raw­cliffe said that wasn't quite what drew him to make the jump from pre­vi­ous ven­tures at Glax­o­SmithK­line, where he spent years spear­head­ing the phar­ma gi­ant's in­vest­ments.
"Cell ther­a­py com­pa­nies are dif­fer­ent and con­struct­ed dif­fer­ent­ly. They have dif­fer­ent ca­dences, and they have dif­fer­ent ca­pa­bil­i­ties," he said. "We be­lieve that the to­tal sum­ma­tion of that puts us in a re­al­ly good po­si­tion to be a ful­ly in­te­grat­ed cell ther­a­py com­pa­ny with a range of prod­ucts on the mar­ket and in late-stage de­vel­op­ment over the com­ing years."
Raw­cliffe en­vi­sions Adap­ti­m­mune's tech­nol­o­gy, which fo­cus­es on en­gi­neer­ing T cell re­cep­tors to rec­og­nize the can­cer cells they should be try­ing to kill, as ul­ti­mate­ly do­ing for T cell re­cep­tors "what Genen­tech and Am­gen did for an­ti­bod­ies."
"When you have new modal­i­ties of ther­a­py, you have the op­por­tu­ni­ty for trans­for­ma­tion­al change. You think about the im­pact of mon­o­clon­al an­ti­bod­ies on im­mune dis­eases, and how they went from sci­ence projects in aca­d­e­m­ic labs to some of the most wide­ly-used ther­a­pies — and cer­tain­ly most valu­able ther­a­pies out there — treat­ing mil­lions of pa­tients glob­al­ly," he said.
What in­ter­est­ed him about the cell ther­a­py are­na is that it fo­cus­es on do­ing some­thing dif­fer­ent as a means to treat an on­go­ing and no­to­ri­ous­ly tricky dis­ease spec­trum.
"It was the first time that I thought, 'OK, if you could get that to work, you've got a re­al chance of reengi­neer­ing the im­mune sys­tem to make a mas­sive dif­fer­ence on broad pa­tients with can­cer,'" he said.