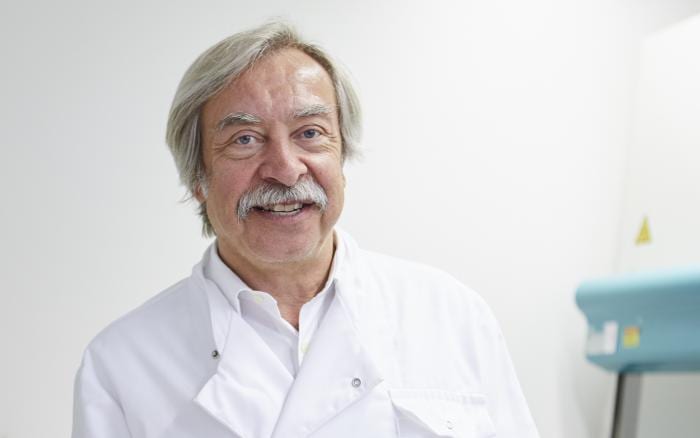 Adri­an Hay­day re­futes chal­lenge on in­flu­en­tial au­toan­ti­body pa­per by Karolin­s­ka sci­en­tists
Back in 2016, Adri­an Hay­day and his col­leagues at King's Col­lege Lon­don — to­geth­er with some col­lab­o­ra­tors in Ger­many and Es­to­nia — made a splash in the im­munol­o­gy world with a pa­per, pub­lished in Cell, sug­gest­ing that pa­tients with a par­tic­u­lar ge­net­ic de­fect pro­duce more au­toan­ti­bod­ies than pre­vi­ous­ly known. These self-gen­er­at­ed an­ti­bod­ies, they pro­posed, of­fered ther­a­peu­tic po­ten­tial for au­toim­mune dis­eases, most promi­nent­ly Type 1 di­a­betes.
The re­sults formed the foun­da­tion of a Ger­man biotech dubbed Im­muno­Qure, which lat­er inked a part­ner­ship with France's Servi­er to pur­sue an au­toan­ti­body that found to neu­tral­ize in­ter­fer­on-α. Servi­er pledged up to €164 mil­lion to the deal.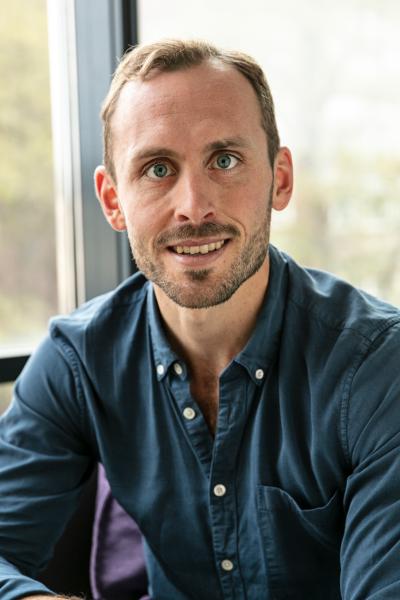 Nils Lan­de­gren
It al­so piqued the in­ter­est of Nils Lan­de­gren, a pro­fes­sor at the Karolin­s­ka In­sti­tute who's spent years de­cod­ing the au­toim­mune reg­u­la­tor gene (AIRE) and its de­fi­cien­cy. While he's helped iden­ti­fy a num­ber of bona fide au­toanti­gens in au­toim­mune poly­en­docrine syn­drome type 1, the vast num­ber of au­toan­ti­bod­ies iden­ti­fied in the Cell pa­per caught him by sur­prise. And he want­ed to see if there was re­al­ly a link be­tween one of the known au­toanti­gens to Type 1 di­a­betes. So he took a cou­ple of ex­ist­ing datasets and then ran his own analy­sis with a team from Swe­den and the US.
Long sto­ry short: They couldn't repli­cate the re­sults.
"We could show that us­ing ran­dom da­ta, we got ba­si­cal­ly the same re­sult they did," Lan­de­gren told Med­Scape. "We have a very strong case their re­sults are false."
In a re­sponse to the pa­per, Hay­day stood by his re­sults and the meth­ods brought in­to ques­tion, coun­ter­ing that "flaws in de­sign and im­ple­men­ta­tion in­val­i­date this chal­lenge."
"While we wel­come open, con­struc­tive dis­course about sci­ence, we are dis­ap­point­ed by this dis­pute be­cause we be­lieve it re­flects sim­ple but im­por­tant dif­fer­ences be­tween our ap­proach­es that could have been eas­i­ly re­solved, had Lan­de­gren and co-work­ers ap­proached us di­rect­ly," his team wrote.
The dis­putes are two-pronged. The first has to do with the num­ber of au­toan­ti­bod­ies APS1 pa­tients har­bor. Hay­day's group — with Stef­fen Mey­er and Mar­tin Wood­ward — as co-first au­thors found that col­lec­tive­ly hit over more than 3,700 hu­man pro­teins out of the 9,000 screened. But when Lan­de­gren's team ran their sam­ples against the same as­say, they found "on­ly a very re­strict­ed set of pro­teins (<1% of the pro­tein pan­el) are tar­get­ed by au­toan­ti­bod­ies in mul­ti­ple APS1 pa­tients."
The sta­tis­ti­cal method de­ployed for the pa­tient group ver­sus the con­trol, Lan­de­gren wrote, skewed the re­sults to show high­er lev­els of au­toan­ti­body sig­nals than in re­al­i­ty.
To bet­ter de­ter­mine how the an­a­lyt­i­cal bias in­flu­enced the over­all re­sults, we ap­plied a re­versed cut­off to our dataset based on the val­ues ob­tained for the 51 APS1 pa­tients in­stead of those for the 21 healthy con­trols. The healthy con­trols now turned out to show greater num­bers of high-lev­el (Z ≥ 5) au­toan­ti­body sig­nals than the APS1 pa­tients, re­veal­ing that the skew­ing ef­fect of the da­ta analy­sis was dom­i­nat­ing the re­sults.
To be sure, the 2016 pa­per had a stat­ed in­ter­est in find­ing pa­tients' "pri­vate au­toan­ti­body reper­toire" — which might not be shared with oth­ers.
"When you un­der­take a sta­tis­ti­cal treat­ment of da­ta, there is no sil­ver bul­let, you have to use what makes sense," he said to Med­Scape.
Even if they ap­ply a more con­ser­v­a­tive sta­tis­ti­cal ap­proach, he wrote in his re­sponse, they "iden­ti­fied re­ac­tiv­i­ties over­lap­ping 81% with our orig­i­nal study: again, these com­prised broad­ly shared au­toanti­gens and from ~30 to~100 pri­vate speci­fici­ties that col­lec­tive­ly com­posed a sub­stan­tial frac­tion of the pro­teome."
Per­haps more point­ed­ly, Lan­de­gren's team at­tempt­ed to poke holes in the cor­re­la­tion be­tween hav­ing neu­tral­iz­ing au­toan­ti­bod­ies of in­ter­fer­on-α and be­ing free of Type 1 di­a­betes. Hay­day's the­o­ry was that an­ti-IFNα an­ti­bod­ies ap­peared to pro­tect APS1 pa­tients from ul­ti­mate­ly de­vel­op­ing that dis­ease, sup­port­ing pre­vi­ous claims that type I IFN con­tributes to Type 1 di­a­betes,
Writ­ing in eLife — where they went af­ter get­ting turned down by Cell — Lan­de­gren re­port­ed strong neu­tral­iza­tion of type 1 IFN in all APS1 sam­ples, not just the ones from di­a­bet­ics (a find­ing that Hay­day dis­missed as a re­sult of a "shod­dy ex­per­i­ment" con­duct­ed with less sen­si­tive meth­ods.)
"[A]t high con­cen­tra­tions, the sera of pa­tients with and with­out T1D showed com­pa­ra­ble ac­tiv­i­ties, but at low­er, sub-sat­u­ra­tion con­cen­tra­tions [50-fold di­lu­tions], the co­hort with­out T1D showed sig­nif­i­cant­ly greater ca­pac­i­ty to lim­it IFNα ac­tiv­i­ty," Hay­day et al wrote in their re­sponse.
They added that the oth­er cen­tral ob­ser­va­tions from their 2016 pa­per re­mained un­chal­lenged: that APS1 pa­tients share nat­u­ral­ly aris­ing au­toan­ti­bod­ies to a small sub­set of pro­teins that are of ex­treme­ly high affin­i­ty.
Im­muno­Qure is still in the CMC stage for its drug can­di­date tar­get­ing IFN-α, but they won't ex­act­ly be the first. As­traZeneca re­cent­ly con­ced­ed a Phase III de­feat for an­i­frol­um­ab in lu­pus, an an­ti­body that hits the re­cep­tors for IFN-α, IFN-β and IFN-ω. The hope is that by hit­ting the cy­tokines di­rect­ly — a "very dif­fer­ent modal­i­ty" — their nov­el pan an­ti-Type I IFN neu­tral­iz­ing an­ti­body will work "far more ef­fec­tive­ly" than the ex­ist­ing mAbs pro­duced by As­traZeneca or Genen­tech, Hay­day added.