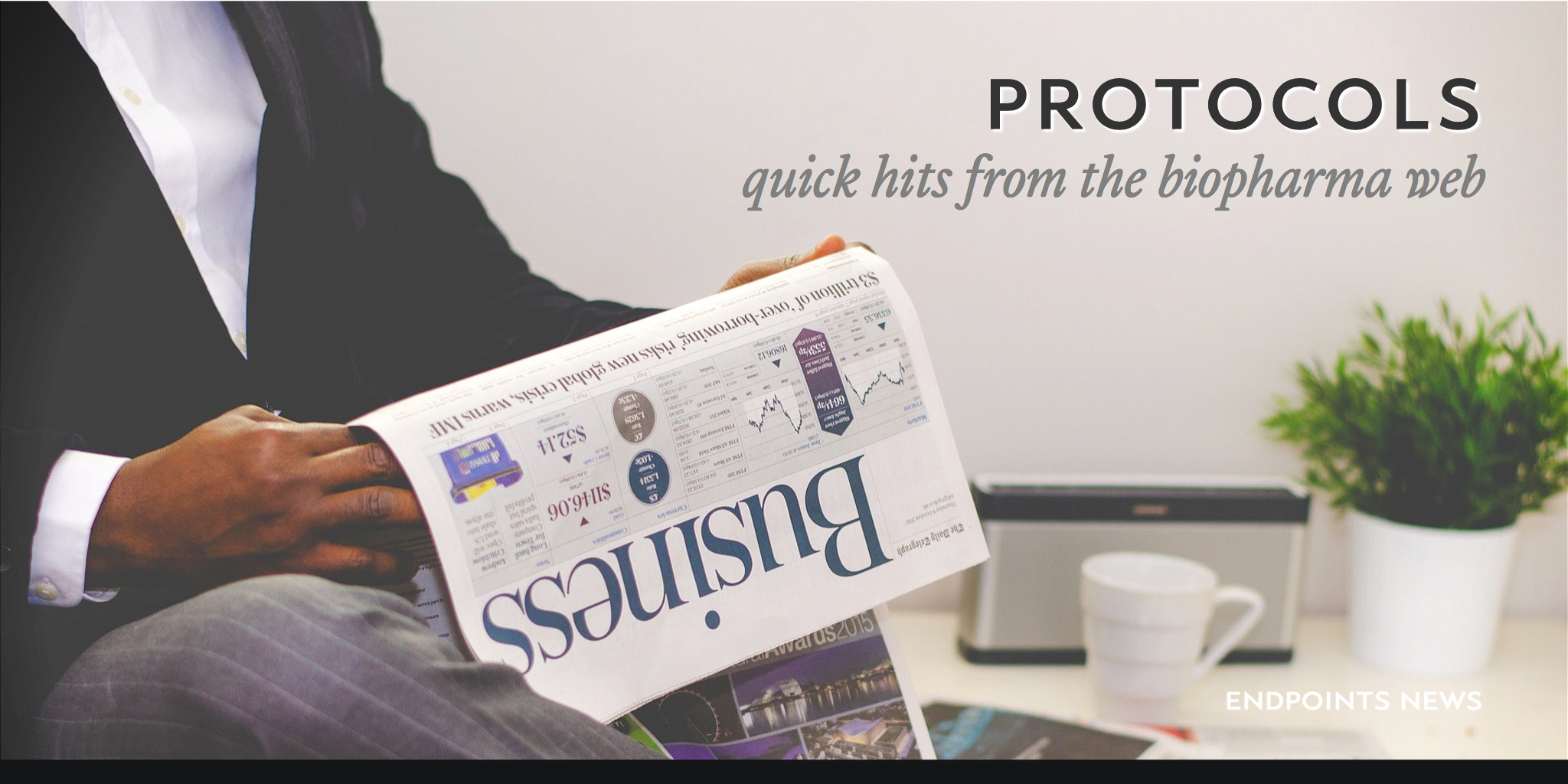 Ad­verum soars on ear­ly gene ther­a­py da­ta; BerGen­Bio rais­es €45.4M on the heels of Covid-19 move
→ An­oth­er cut of pos­i­tive in­ter­im da­ta have lift­ed ex­pec­ta­tions that Ad­verum's gene ther­a­py that could give the an­ti-VEGF de­vel­op­ers a run for their mon­ey in wet AMD. In a Phase I tri­al, in­ves­ti­ga­tors re­port­ed that the first two co­horts con­tin­ue to re­spond to treat­ment, with the ma­jor­i­ty still free of res­cue in­jec­tions, while the third co­hort ex­pe­ri­enced few­er side ef­fects, pre­sum­ably be­cause they were giv­en top­i­cal steroids rather than oral steroids.
→ Nor­way's BerGen­Bio raised €45.4 mil­lion in a pri­vate place­ment. The biotech has been work­ing on AXL ki­nase in­hibitors and the UK gov­ern­ment re­cent­ly opt­ed to add be­m­cen­tinib in the AC­CORD study for Covid-19 pa­tients.
→ Can­cer Re­search UK has jumped in to fund clin­i­cal de­vel­op­ment of Crescen­do Bi­o­log­ics' bis­pe­cif­ic CB213, which tar­gets PD-1 and LAG-3 si­mul­ta­ne­ous­ly. The re­search group will take charge of Phase I while the biotech re­tains a right to li­cense the re­sults.
→ Seat­tle-based Kine­ta has closed a $5 mil­lion round to back its work on im­munother­a­pies. "Our team is thrilled to quick­ly close this round with sig­nif­i­cant in­vest­ments from the Schlaepfer Fam­i­ly Foun­da­tion as well as cur­rent in­vestors," said CEO Shawn Iado­na­to in a state­ment.